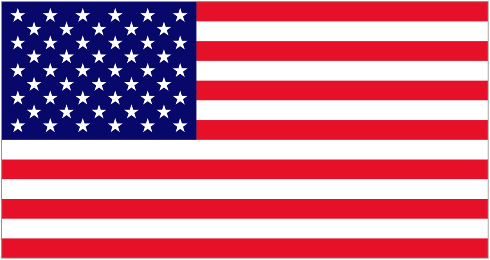 2008 - Peace Mural, west wall of the Good Earth Grocery, Fairfax, Marin County, California (USA). Sponsored by Marin Center for Peace & Justice.
Sonoma County, CA
| | |
| --- | --- |
| | 1962 - "Peace," Timber Cove Inn, near Jenner, Sonoma County, California (USA). 72-foot tall obelisk by the naive/abstract Italian-born San Francisco sculptor Beniamino (Benny) Bufano [1998-1970]. Officially named "The Expanding Universe." Begun in September 1962, just weeks before the Cuban Missile Crisis, the 93-foot-tall [sic] concrete, lead, & mosaic sculpture is adorned with elements of the Madonna, Universal Child & a large, open hand -- themes of peace... From Bufano's perspective, a symbolic 'projectile' recalling the cold war's intercontinental ballistic missiles that in 1962 threatened life on earth... Bufano believed in peace, but he was...eclectic, suspicious, egotistical, occasionally hostile... Yet, Bufano's sculptures still survive &, given their hard material constituents and public ownership, will for years to come. [They] remind us of Bufano's challenge to remain vigilant in our defense of democracy, to cherish world peace, and to honor & protect the planet's children..." Click here for source of this quote. |
| | |
| --- | --- |
| | May 23, 1998 - "Prayer for Peace," National Peace Site, Peace Garden, Ragle Ranch Regional Park, Sonoma County, California (USA). "A spectacular sculpture created by world-renowned artist Masayuki Nagase." "Selected from 52 entries. Masayuki Nagase says,"The standing granite slabs represent hands, so that a person can stand between them while facing the third piece with carved water waves symbolizing the source of human spirit and consciousness." Entry #161 in the "Peace Movement Directory" by James Richard Bennett (2001). |
Bodega Bay, CA
| | |
| --- | --- |
| | 1995 - Children's Bell Tower, Bodega Bay, California (USA). By Bruce Hasson, founder of the "Bell Project" which promotes world peace by using melted-down firearms to cast bells which incorporate images of nonviolence and environmental concerns. |
Cazadero, CA
| | |
| --- | --- |
| | 1980 - Elightenment Stupa, "Northwest Tibetan Temple of America, Odiyan Buddhist Retreat Center, Cazadero (California). Odiyan is "a Tibetan Buddhist monastery built by and for American Buddhists from the Nyingma Center, dedicated to saving Tibetan Buddhism.. The structures of Odiyan are being built as the first large-scale 3-dimensional mandala... The Odiyan Stupa radiates positive energy that fosters harmony in nature, peace on earth, and happiness for all beings." |
Eureka, CA




K
E
TC
H

1958? - "Golden Rule," Eureka, California (USA). Now out of water and for sale by Leon Zerlang (humtug@gmail.com). Asking price is $9,500. Email Jan. 19, 2010 from Wendy E. Chmielewski, PhD, George Cooley Curator, Swarthmore College Peace Collection, Swarthmore. Pennsylvania (USA): "The sailing ship that in 1958 [Quakers] Albert Bigelow [1906-1993], James Peck [1914-1993], George Willoughby [1914-2010] (who just passed away two weeks ago), attempted to sail into the atomic testing grounds near the Marshall Islands. The ship has been repossessed by Leon Zerlang, the ship yard owner (from the bankrupt actual owner). Leon is aware of the ship's history and would like to help save The Golden Rule, but needs ideas and help on what to do to save this ship. Several years ago I received an almost identical email from another ship owner trying to save The Phoenix (qv), a sailing ship with a similar history. I don't know the fate of The Phoenix. It would be a shame to lose still another piece of peace movement history. Ideally something like The Golden Rule, a beautiful sailing ship, should be preserved by the Smithsonian, but I don't know that they have any interest in it." Right image shows Earle Reynolds [1910-1998], his second wife Akie Nagami, Phil Drath, Betty Boardman, Bob Eaton, Horace Champhy, and Ivan Massar embarking from Misaki, Kanagawa (Japan) on February 16, 1967, en route to North Vietnam with medical supplies. "In 1959, Bigelow published a book, "Voyage of the Golden Rule: An Experiment with Truth," which documented his journey. The story would go on to inspire fellow Quaker Marie Bohlen to suggest the use of a similar tactic to members of the Vancouver-based Don't Make a Wave Committee (later to become Greenpeace) in 1970."
Mount Shasta, CA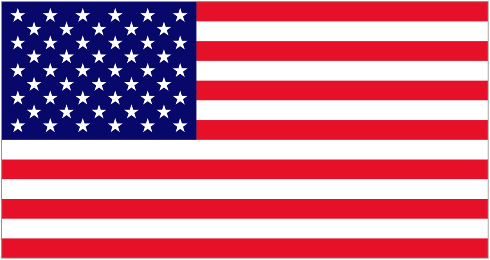 September 30, 2007 - Mount Shasta Community Peace Mural, Visitor's Bureau Park, Mount Shasta, California (USA). 8 feet by 20 feet mural depicts what various community members see as their "Vision of Peace." Sponsored by the Siskiyou Arts Council (SAC).
Ashland, OR
| | |
| --- | --- |
| | Mother's Day 2007 - "Peace Fence," Ashland, Oregon (USA). Jean Bakewell's idea to transform an unsightly chain link fence that runs along railroad tracks. The panels express each contributor's vision about the human spirit and hopes for peace. There are intricate quilts and beautifully sewn works, oil paintings on canvas, collages, batik and tie-died works, hand painted signs and statements... In the summer of 2008, the entire Peace Fence was destroyed by vandals. But the Peace Fence is neither gone nor forgotten." See the Peace Wall. |
| | |
| --- | --- |
| | 2009 - "Peace Wall," Ashand Public Library, Ashland Oregon (USA). Successor to the vandalized Peace Fence (qv). "Artist Kay Cutter is transferring photographic images of every Peace Fence panel (over 200 of them) onto ceramic tiles." |
Eugene, OR
| | |
| --- | --- |
| | Future - Peace Park, Alton Baker Park (at the base of the DeFazio Footbridge & near the Ferry Street Bridge), Eugene, Oregon (USA). The Peace Park will consist of a Peace Path and an information kiosk at the entrance to the path. A stone wall will border the winding path and plaques on pillars alongside the path will acknowledge each American winner of the Nobel Peace Prize. |
Salem, OR
| | |
| --- | --- |
| | 1988 - Peace Plaza, Between City Hall & City Library, Salem, Oregon (USA). Click here for annual tree photos. Entry #848 in the "Peace Movement Directory" by James Richard Bennett (2001). |
Newberg, OR
| | |
| --- | --- |
| | 1949 - George Fox University, 414 North Meridian Street, Newberg, Oregon (USA). Founded in 1891 by Quaker pioneers. Named George Fox College in 1949. Merged with Western Evangelical Seminary & renamed George Fox Univesity in 1996. |
Portland, OR
| | |
| --- | --- |
| | February 1990 - Sapporo Bell, Oregon Convention Center, Portland, Oregon, (USA). Gift from City of Sapporo, Hokkaido (Japan), to the City of Portland "in commoration of 30 years of sisterhood." Cast by Sotetsu Iwasawa, Iwasawa no Bonsho Co., Ltd., Kyoto (Japan). Rung electronically with bell from sister city Ulsan (South Korea) in sequence written by Robert Coburn. |
| | |
| --- | --- |
| | August 3, 1990 - Japanese American Historical Plaza & Bill of Rights Memorial, Gov. Tom McCall Waterfront Park, 2 Northwest Naito Parkway, Portland, Oregon (USA). "A unique and beautiful sculpture garden. Dotted with cherry trees, the plaza serves as a memorial to the Japanese Americans who were detained in concentration camps during WWII." "Dedicated to the memory of those who were deported to inland internment camps during World War II. In the memorial garden, artwork tells the story of the Japanese people in the Northwest - of immigration, elderly immigrants, native-born Japanese Americans, soldiers who fought in US military services during the war, and the business people who worked hard and had hope for the children of the future. A sculpture by Jim Gion, Songs of Innocence, Songs of Experience, also graces the plaza." |
| | |
| --- | --- |
| | May 31, 2006 - Portland Peace Memorial Park, just south of Steele Bridge, Portland, Oregon (USA). Surrounded by expressways. Dedicated on Memorial Day. "Orchestrated by the Oregon chapter of Veterans for Peace. ...thought to be the largest memorial to the idea of peace in America [sic!]." Or called Portland Memorial Peace Park? |
Toledo-Winlock, WA
| | |
| --- | --- |
| | 2002 - Gospodor Monument Park, Camus Road, Toledo-Winlock (near Olympia), Washington (USA). "Four towering memorials commemorating Jesus, Chief Seattle, Mother Teresa, and the Holocaust with statues or symbols atop 100-foot-plus steel-pipe towers. Visible for miles, especially at night. Dominic Gospodor had planned five more monuments: Two large ones to honor African-American history and the 17,000 people killed each year by drunken driving. Three statues to commemorate Jonas Salk, Susan B. Anthony, and William Seward. He said his monument project has so far cost him about $500,000. Gospodor is horrified by the Holocaust. Raised Catholic, he is especially concerned about the church's inaction during World War II: "They all remained silent. Everybody remained silent." |
Seattle, WA
| | |
| --- | --- |
| | 1962 - Kobe Bell, near Intiman Playhouse, Seattle Center (former world's fair grounds), Seattle, Washington, USA. Gift from sister city Kobe (Japan) to the City of Seattle at time of the Seattle World's Fair (also know as the Century 21 Exposition). |
| | |
| --- | --- |
| | 1963 - Broken Obelisk, Central Plaza (Red Square), near Suzallo Library, University of Washington, Seattle, Washington (USA). One of four identical monuments by Barnett Newman [1905-1970]. Each is 6,000 pounds of Corten steel more than 25 feet high -- a pyramid topped by a reversed obelisk ascending yet torn, or 'broken,' at its top, obviously some kind of symbolic object roughly resembling traditional monuments of combined pyramid and obelisk. Newman himself described the sculpture in terms conventional to his art: 'It is concerned with life, and I hope I have transformed its tragic content into a glimpse of the sublime.'" See identical monuments in Berlin, Houston & New York City. |
| | | | |
| --- | --- | --- | --- |
| | August 6, 1990 - Sadako Peace Park, 40th Street & Roosevelt Way, NE, Seattle, Washington (USA). Initiative of conscientious objector Floyd W. Schmoe [1895-2001] who rebuilt homes in Hiroshima (Japan) & won the Hiroshima Peace Prize in 1998. Inscription: "Sadako Sasaki, Peace Child. She gave us the paper crane to symbolize our yearning for peace in the world. A gift to the people of Seattle from Fratelli's Ice Cream. Daryl Smith - Sculptor. 1990." Vandalized in December 2005 but repaired. Upper image shows Schmoe & peace cranes. Lower image shows hibakusha Ken Nakano of Kirkland, WA. Entry #1063 in the "Peace Movement Directory" by James Richard Bennett (2001). | | August 1949-1952 - "Houses for Hiroshima," at the foot of Ebasara-yama Hill, Eba-machi, Hiroshima (Japan). "Forestry scholar Floyd Schmoe [1895-2001] came up with a plan to build houses for people in Hiroshima. Friends Pacific Yearly Meeting and the Japan Friends Years Meeting [sic] cooperated to raise funds. Money eventually came from Canada, France, China and other countries around the world... Houses were built every year from 1950 to 1952. In addition. a community center was constructed in 1951." Upper image shows Schmoe and Mayor Shinzo Hamai [1905-1968] looking at a stone lantern in the garden. "The lantern inscribed "That There May Be Peace" in both English and Japanese, symbolizing the philosophy of Schmoe." |
| | |
| --- | --- |
| | November 16, 1991 - Martin Luther King, Jr., Memorial, Martin Luther King, Jr. Memorial Park, Martin Luther King, Jr., Way (between South Walker & South Bayview Streets), Seattle, Washington (USA). A 4.5 acre park surrounding a dramatic 30-foot black granite 'mountain'scupted by Robert Kelly and inspired by MLK's 'I've Been to the Mountaintop' speech, made the day before he was assassinated in 1968. |
| | |
| --- | --- |
| | 1994 - "Urban Peace Circle," Sam Smith Park, Seatle, Washington (USA). Dedicated to children killed by gun violence in Seattle's inner city. "Culmination of a gun buy-back program instituted by Stop The Violence, an organization founded in 1992 in response to the tragic deaths of six youths from the Puget Sound area. Meant to contrast the chaos and violence of the present with hope for a peaceful future. To underscore the gravity of this message, several of the reclaimed guns were entombed in the concrete base of the sculpture. Created by Seattle artist Gerard Tsutakawa. Over 10 feet tall & 5 feet wide. Jagged sides characterizing chaos and hostility give way to a smooth circular aperture meant to provide viewers with a symbolic view beyond the violence to friendship and understanding." |



F
IN
S

May 30, 1998 - "The Fin Project: From Swords Into Plowshares," Magnuson Park, Sand Point, Seattle, Washington (USA). 22 submarine fins. Two monuments in different cities (Seattle & Miami, Florida) made from the surplus fins of nuclear attack submarines by sculptor John T. Young. Entry #1053 in the "Peace Movement Directory" by James Richard Bennett (2001).


September 2002 - "The Fin Project: From Swords Into Plowshares," Pelican Harbor, North Bay Village, Miami, Florida (USA). Made from 24 surplus fins of nuclear attack submarines by scupltor John T. Young. Similar monument in Seattle, Washington.
| | |
| --- | --- |
| | October 15, 1998 - Volontarios Internacionales de la Liberdad (Memorial to Abraham Lincoln Brigage), University of Washington, Seattle, Washington (USA). Dedicated to the veterans of the Abraham Lincoln Brigade (1936-1939). It reads: "11 students from the University of Washington joined that historic struggle." Other ALB memorials in Madison, WI, & San Francisco, CA (qv). |
| | |
| --- | --- |
| | October 23, 2003 - Middle East Peace Sculpture, Peace Park, Seattle Center, Seattle, Washington (USA). "A graceful twist of Italian marble about 30 x 8 inches standing atop a natural column of black basalt, approximately 62 x 14 inches. Depicts two rectangular leaves, very much alike yet different in texture. They are intertwining and reaching toward the sky--interdependent. Peace is engraved in Arabic, English & Hebrew along with the names of Arabic & Jewish participating children." Sculpted by Iraqi Sabah Al-Dhaher. "Intiated, designed & directed by Palestinian-American Amineh Ayyad... The children of the Arab Center of Washington, the Middle East Peace Camp, Kadima, & the Iraqi Community Center worked together to create this sculpture." Dedicated on Children's Peace Day. |
Blaine, WA/Douglas, BC
| | | | |
| --- | --- | --- | --- |
| | September 6, 1921 - International Peace Arch, Peace Arch Park, US/Canadian Border, Blaine, Washington (USA), & Douglas, British Columbia (Canada). Commemorates the centennial of the Treaty of Ghent which ended the War of 1812 between the US & Great Britain. Click here for the Wikipedia article. Entry #1211 in the "Peace Movement Directory" by James Richard Bennett (2001). | | Date? - Peace Arch, Peace Arch Park, US/Canadian border. What is this? Added to the park after 2000? |
| | |
| --- | --- |
| | August 27, 2007 - "In Unity We Soar," Blaine High School, Blaine, Washington (USA). Moved permanently to the high school after temporary exposition at the Peace Arch. |
Point Roberts, WA
| | |
| --- | --- |
| | 1985 - "SunSweep," Three monuments spanning 2,778 miles of the international border. Click here for website of sculptor David Barr. Entry #1049 in the "Peace Movement Directory" by James Richard Bennett (2001). |
| | | | | | |
| --- | --- | --- | --- | --- | --- |
| | 1985 - Lighthouse Marine Park, Point Roberts, Washington (USA). In US but accessible by road only from Canada. Entry #1049 in the "Peace Movement Directory" by James Richard Bennett (2001). | | 1985 - American Point Island, Lake-of-the-Woods, Minnesota (USA). In lake between the two nations and acessible only by water. Entry #512 in the "Peace Movement Directory" by James Richard Bennett (2001). | | 1985 - Roosevelt Campobello International Park, Weshpool, New Brunswick (Canada). In Canada but accesible only by road from the US. Entry #1265 in the "Peace Movement Directory" by James Richard Bennett (2001). |
Vancouver, BC
| | |
| --- | --- |
| | 1969 - Bust of Mahatma Gandhi, between Shrum buildings, Simon Frazier University, Burnaby, British Columbia (Canada). Entry #1227 in the "Peace Movement Directory" by James Richard Bennett (2001). |
| | |
| --- | --- |
| | 1986 - Pacific Bell, University of British Columbia, Vancouver, British Columbia (Canada). Designed by Masahiko Katori [1899-1988]. Dedicated by Yasuhiro Nakasone, Prime Minister of Japan. |
| | |
| --- | --- |
| | 1987 - Seaforth Peace Park & Fountain, Burrard Street Bridge (south end), Vancouver, British Columbia (Canada). Click here for air view. Entry #1247 in the "Peace Movement Directory" by James Richard Bennett (2001). |
| | |
| --- | --- |
| | Date? - West Han Dynesty Bell, Shangahi Alley, Chinatown, Vancouver, British Columbia (Canada). Replica of a bell unearthed in Guangzhou in 1983. Gift from the City of Guangzhou to the City of Vancouver for the 15th anniversary of the twinning of the two cities. |
Fairbanks Airport, AK - 1,409 air miles from Vancouver, BC
North Pole, AK
| | |
| --- | --- |
| | - Santa Claus House, North Pole, Alaska (USA). A small city in Fairbanks North Star Borough & part of the Fairbanks metropolitan statistical area. According to 2005 Census Bureau estimates, the population of the city is 1,778. Despite the name, the city is about 1,700 miles south of Earth's geographic North Pole. |
/////////// THE END ///////////////////////////////////