416 Peace Monuments & Museums Grouped
Geographically, by Physical Form, by Peace Symbol
& by Theme or Subject
Explanation: Our book "Monumental Beauty: Peace Monuments and Museums Around the World" displays 416 monuments and museums in chronological order. This web page displays the same sample of 416 monuments and museums in 92 sets arranged in one of four different categories: (1) geographically, (2) by physical form,(3) by peace symbol, or (4) by theme or subject. The sets in the geographic category are identified with flags, defined by country or region, and are complete and mutually exclusive. (Three cities have sets of their own -- London, New York City & Washington, DC.) The sets arranged by physical form are mutually exclusive but not complete. The sets arranged by peace symbol and theme or subject are incomplete and can be duplicatory (since symbols, themes and subjects overlap). (Four peacemakers have sets of their own -- Andrew Carnegie, Mahatma Gandhi, Martin Luther King, Jr., & John Lennon.) Displayed below are all 92 sets. The sets are comingled and sorted altogether in the order of the median age of monuments and museums in each set. Within each set, monuments and museums are displayed in chronological order (same as in the book).
But, first, here is a chart naming each of the 92 sets within each of the four categories:
Book
Chapters

(1)
Geographic
All Countries
But Some in Regions
(29 sets)

(2)
Major
Physical
Forms
(22 sets)

(3)
Major
Peace
Symbols
(18 sets)

(4)
Sellected
Themes
or Subjects
(23 sets)

(1)
Before 1900

1000 Italy & Greece
1836 Paintings
-
-

(2)
1900-1913

1913 UK-London
-
1910 Allegorical Statues
1912 Angels & Goddesses
1905 Quakers
1907 American Civil War
1913 Andrew Carnegie

(3)
1914-1930

1930 Belgium & Netherlands
1929 Towers
1916 Plows/Ploughs
1921 Olive, Laurel or Palm
1925 World War I
1930 US-Canadian Friendship

(4)
1931-1939

1938 Switzerland
1938 Buildings
1932 Animals
1935 International Borders
1932 Unintentional Monuments

(5)
1940-1959

-
1942 Cairns
1951 Windows
1956 Fountains
1958 Gardens
-
-

(6)
1960-1979

1967 France
1970 USA-New York City
1972 Scandinavia
1975 Japan
1975 USA-Washington, DC
1976 USA-NE ex NYC & WDC
1977 Canada
1979 Antarctica
1963 Bridges
1972 Flames & Beacons
1974 Churches & Crosses
1977 Trees
1962 Esperanto
1967 Red Cross
1970 US-Mexican Friendship
1972 World War II

(7)
1980-1989

1981 Mexico
1988 USA-West
1989 Cent America & Caribbean
1989 Germany
1987 Peace Museums
1988 Parks
1988 Gates & Arches
-
1980 United Nations
1985 Slavery
1986 Disarmament
1988 Mahatma Gandhi

(8)
1990-1994

1991 USA-Midwest
1992 Eastern Europe
1992 Asia except Japan
1992 USA-South
1993 South America
1993 UK & Ireland ex London
1993 Australia & New Zealand
1992 Pagodas & Stupas
1992 Abstract Sculpture
1994 Streets & Squares
1990 Origani Cranes
1992 World Globes
1993 Doves of Peace
1993 Disarmed Weapons
1994 Peacemaker Statues
1990 Atomic Bomb
1994 Women & Children

(9)
1995-1999

1996 Austria
1996 Bells
1998 Walls & Murals
1999 Mosaics & Tiles
1997 Tables & Chairs
1995 Reconciliation
1996 Martin Luther King

(10)
2000-2003

2000 Africa
2002 Israel
2003 Mid East except Israel/Pal
2003 Rocks & Stones
2003 Sheet Metal Sculpture
2001 Hands & Handshakes
2001 Holocaust Rail Cars
2003 Peace Poles & Prayer
2001 Holocaust & Genocide
2002 Human Rights
2003 John Lennon

(11)
2004-2007

2004 Palestine
2005 Spain
2005 Museums for Peace
2005 CND Peace Symbol
2005 9/11

(12)
2008-2012

-
-
2009 Keys (Palestine Nakba)
2009 LGBT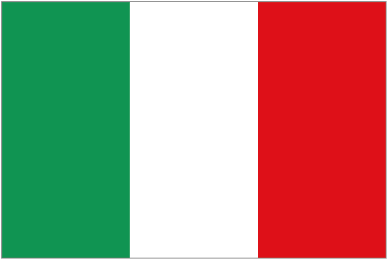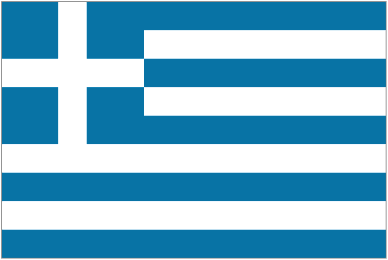 Italy & Greece (6 monuments, median year = c1000)
23 BCE - Ars Pacis Augustus/Temple of Peace for Pax Romana, Rome, Italy
AD 75 - Temple of Peace, Forum of Vespasian, Rome, Italy
c500 - Irene with Peace Dove (on grave plate), San Callisto Catacomb, Rome, Italy
1339 - Sala della Pace / Peace Hall by Lorenzetti, Palazzo Pubblico, Siena, Italy
1954 - "Women of Kassope" by Zogolopoulos, Zalongo, Epirus, Greece
1989 - Statue of National Reconciliation (for 1945-49 civil war), Klafthmonos Square, Athens, Greece
Paintings (10 paintings, median year = 1836)
1630 - "Blessings of Peace" by Peter Paul Rubens, National Gallery, London, England
>1648 - "Peace of Westphalia" by Gerard Terborch, National Gallery, London, England
1654 - "Peace & Justice Embracing" by Laurent de La Hyre, Museum of Art, Toledo, Ohio
1780 - "Peace Bringing Back Abundance" by Vigée-Le Brun, Musée du Louvre, Paris, France
c1833 - "Peaceable Kingdom" by Edward Hicks
1840 - "Slave Trade" by Auguste Francois Biard, National Underground Railway Freedom Center, Cincinnati, Ohio
1871 - "Apotheosis of War" by Vasily Vereshchagin, Tretyakov Gallery, Moscow, Russia
1937 - "Guernica" by Pablo Picasso (shown in Paris), Prado, Madrid, Spain
2002 - "Garden of Peace" by Werner Horvath (Arendt, Gandhi, von Suttner & Kant), Vienna, Austria
2012 - "Peace & War" by Abdullah Alif, Mogadishu, Somalia
Quakers (median year = 1905)
1682-1810 - Treaty Elm (William Penn), Delaware River, Pennsylvania
c1833 - "Peaceable Kingdom" (by Edward Hicks), Various museums, USA
1872 - George Fox Memorial, Fenny Drayton, England
c1905 - Horfield Quaker Meeting House, Gloucester Road, Bristol, England
1989 - Quaker Tapestry, Kendal, Cumbria, England
1988 - "Freedom Quilt" mural by (David Fichter), American Friends Service Committee, Atlanta, Georgia
2008 - Dialogue Quilt (from Boston), Friends Meeting House, Ramallah, West Bank
American Civil War (median year = 1907)
1876 - Charrue de la Paix , City Hall, Geneva, Switzerland
1878 - Naval Peace Monument, National Mall, Washington, DC
1897 - Handshake of Generals Lee & Grant, Grant's Tomb, New York City, New York
1903 - "Goddess of Victory" with palm branch (Sherman Monument), New York City, New York
1907 - Statue of "Peace," National Military Park, Vicksburg, Mississippi
1910 - New York Peace Monument, Lookout Mountain, Tennessee
1913 - Peace Monument, Adams County Courthouse, Decatur, Indiana
1914 - Confederate Monument, Arlington National Cemetery, Arlington, Virginia
1927 - Peace Monument, Nashville, Tennessee
Statues of Allegorical Figures (13 statues, median year = 1910)
1862 - Allégorie de la Paix by Yves de Coëtlogon, Parc Richelieu, Calais, France
1866 - Statue de la Paix (with olive branch), Verviers, Belgium
1870 - Statue of Peace, Peace Memorial Fountain, Smithfield, London, England
1877 - "Peace & Vigilance" by Daniel Chester French, Old Post Office, St. Louis, Missouri
1878 - Naval Peace Monument (for Civil War), National Mall, Washington, DC
1907 - "Peace" in National Military Park (for Civil War), Vicksburg, Mississippi
1910 - "Bringer of Peace" (King Edward VII), Friary Park, London, England
1910 - North/South handshake atop NY Peace Monument, Lookout Mountain, Tennessee
1913 - National Women's Monument / Vrouemonument, Bloemfontein, South Africa
1913 - Peace Monument (furled flags, lowered sword, etc), Adams County Courthouse, Decatur, Indiana
1914 - Confederate Monument (with peace symbols), Arlington National Cemetery, Virginia
1921 - "Victory with Peace" (Nike w/olive branch), Bushwick, Brooklyn, New York City, New York
2003 - Statue de la Paix (carved cedar log), Fonsorbes, Haute-Garonne, France
Angels & Godesses (14 monuments, median year = 1912)
c370 BCE - Irene (Greek Goddess of Peace), Glyptothek, Munich, Germany
1793 - Goddess of Peace on Quadriga, Brandenburger Tor, Berlin, Germany
1899 - Friedensengel/Angel of Peace, Munich, Bravaria, Germany
1903 - "Goddess of Victory" with palm branch, New York City, New York
1906 - "Peace" at William McKinley Memorial, State Capitol, Columbus, Ohio
1907 - "Blessed Are the Peacemakers" Window, Arlington Street Church, Boston, Massachusetts
1912 - Angel of Peace (for King Edward VII), Seafront, Brighton-Hove, England
1912 - Angel of Peace on Chariot of War, Wellington Arch, London, England
1921 - "Victory with Peace" (Nike w/olive branch), Bushwick, Brooklyn, New York
1924 - "Goddess of Peace" (for World War I), The Bund, Shanghai, China
1930 - Shrine Peace Memorial (for US-Canada friendship), Exposition Park, Toronto, ON, Canada
1943 - Four Freedoms Memorial (per President FDR), Madison, Florida
1985 - Peace Fountain (Good v. Evil), Cathedral of St. John the Divine, New York City, New York
2007 - Kind Angel of Peace, Moscow, Russia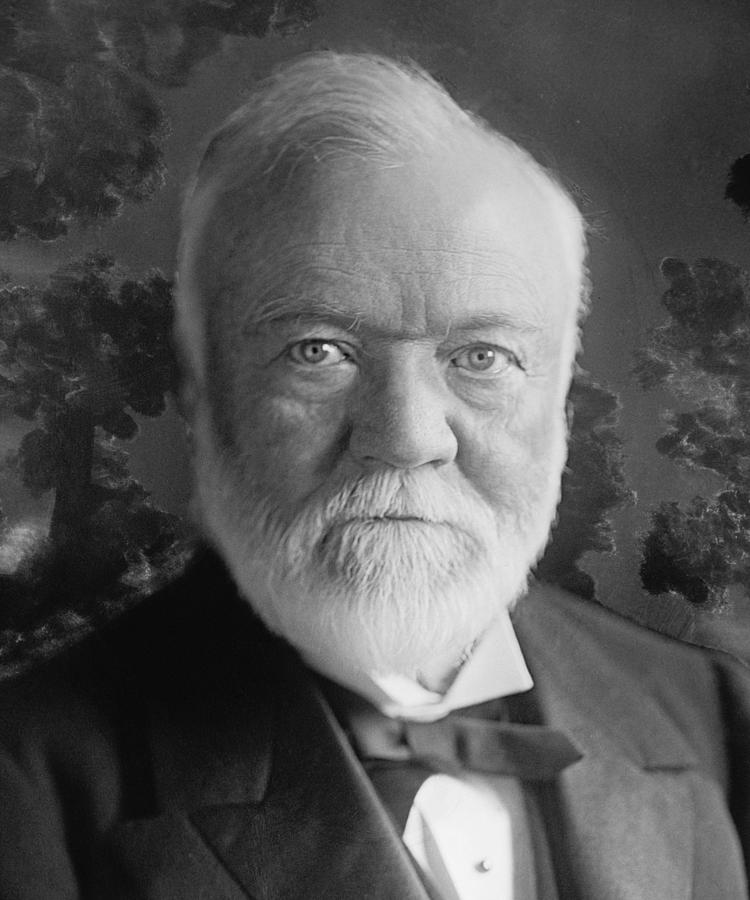 Andrew Carnegie (median year = 1913)
1908 - Andrew Carnegie Birthplace Museum, Dunfermline, Fife, Scotland - UNINTENTIONAL
1910 - Peace Tree, Organization of American States, Washington, DC
1913 - Peace Palace, The Hague, Netherlands
1913 - Peace Palace Gardens, The Hague, Netherlands
1913 - Peace Palace Fountain, The Hague, Netherlands
1929 - Peace Palace Fountain Replica, Toronto, Ontario
2012 - Peace Palace Visitors Centre, The Hague, Netherlands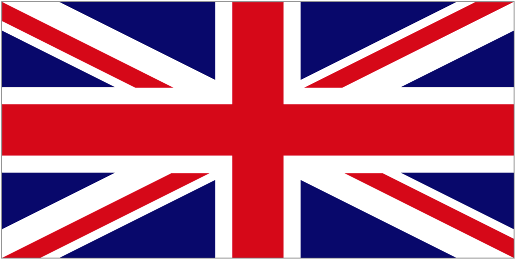 London, England (21 monuments, median year = 1913)
c2500 BCE - Peace Panel on Standard of Ur, British Museum, London, England
1630 - "Blessings of Peace" by Peter Paul Rubens, National Gallery, London, England
>1648 - "Peace of Westphalia" by Gerard Terborch, National Gallery, London, England
1840 - Statue of William Wilburforce, Westminster Abbey, London
1865 - Buxton Fountain (for end of slavery), Millbank, Westminster, London, England
1868 - Statue of Richard Cobden, Camden High Stret, London, England
1870 - Statue of Peace, Peace Memorial Fountain, Smithfield, London, England
1879/85 - Robert Owen & Reformers Memorials, Kensel Green Cemetery, London
1910 - "Bringer of Peace" (King Edward VII), Friary Park, London, England
1912 - Angel of Peace on Chariot of War, Wellington Arch, London, England
1913 - "Bourgeois de Calais" by Auguste Rodin, Victoria Gardens, London, England
1920 - Edith Cavell Memorial, Trafalger Square, London, England
1927 - "La Délivrance" by Emile Guillaume, Henly's Corner, Finchley, London, England
1936 - Anti-War Monument (by Sylvia Pankhurst), London, England
1945 - Housmans Bookshop (Peace House), 5 Caledonian Road, London, England
1968 - Seated Statue of of Mahatma Gandhi, Tavistock Square, London, England
1970 - Suffragette Memorial by Edward Russell, Christchurch Gardens, London, England
1977 - Reformers Tree Memorial, Hyde Park, London, England
1985 - London Peace Pagoda, Battersea Park, London, England
1998 - "Ten Martyrs of the 20th Century," Westminister Abbey, London, England
2007 - Statue of Nelson Mandela by Ian Walters, Parliament Square, London, England
Plows / Ploughs / Plowshares (2 plows, median year = 1916)
1876 - Charrue de la Paix (from USA), City Hall, Geneva, Switzerland
1955 - Cairn of Peace & Golden Plough, Cobourg, Ontario, Canada
Olive Branch / Laurel Branch / Palm Leaf (3 monuments, median year = 1921)
1866 - Statue de la Paix (with olive branch), Verviers, Belgium
1921 - "Victory with Peace" (Nike w/olive branch), Bushwick, Brooklyn, New York City, New York
1947 - Statue of Peace (with palm leaf), Gellert Hill, Budapest, Hungary
World War I (16 monuments, median year = 1925)
1919 - Hall of Mirrors, Palais de Versailles, Versailles, France - UNINTENTIONAL
1919 - Peace Memorial Hall, George Town, Cayman Islands
1920 - Peace Arch, Wellington, New Zealand
1920 - Edith Cavell Memorial, Trafalger Square, London, England
1921 - "Victory with Peace" (Nike w/olive branch), Bushwick, Brooklyn, New York City, New York
1924 - "Goddess of Peace," The Bund, Shanghai, China
1925 - Peace Memorial Museum, Zanzibar, Tanzania
1925 - Peace Cross, US Highway 1, Bladensburg, Maryland
1925 - Liberty Memorial & Museum, Kansas City, Missouri
1927 - Peace Monument, Nashville, Tennessee
1927 - Peace Tower, Parliament Hill, Ottawa, Canada
1930 - IJzertoren Museum of War, Peace & Flemish Emancipation, Belgium
1938 - Peace Light Memorial, Gettysburg Battlefield, Pennsylvania
1938-1942 - "Monument a la Gloire des Américains," Gironde River, Pointe de Grave, France
1993 - "Mother with Dead Son" by Käthe Kollwitz, Neue Wache, Berlin, Germany
1993 - "Symmetry" (Wilfred Owen Memorial), Shrewsbury, England
Towers (16 monuments, median year = 1929)
1899 - Friedensengel / Angel of Peace, Munich, Bravaria, Germany
1910 - New York Peace Monument, Lookout Mountain, Tennessee
1913 - Peace Palace (financed by Andrew Carnegie), The Hague, Netherlands
1914 - Fredsmonument (for peace in 1905), Morokulien, Norway/Sweden
1925 - Frank A. Miller Testimonial Peace Tower, Mount Rubidoux, California
1925 - Liberty Memorial & Museum (for World War I), Kansas City, Missouri
1927 - Peace Monument (for Civil War & WW-I), Nashville, Tennessee
1927 - Peace Tower / Tour de la Paix, Parliament Hill, Ottawa, Ontario, Canada
1930 - IJzertoren Museum of War, Peace & Flemish Emancipation, Diksmuide/Dixmude, Belgium
1931 - Perry's Victory & International Peace Memorial, Put-in_Bay, Lake Erie, Ohio, USA
1940 - Peace Carillon (by Nancy Brown),Belle Isle, Detroit River, Michigan
1940 - Peace Monument (for Co-Prosperity Sphere), Miyazaki, Kyushu, Imperial Japan
1957 - Friendship Monument, Ufa, Bashkortostan, Russia
1975 - Friendship Tower & Bell (by Rissho Kosei-kai), Bagac, Philippines
2006 - "Grief Tear" (for 9/11 from Russia), Bayonne, New Jersey
2007 - "Imagine Peace" Tower (for John Lennon), Videy Island, Reykjavik, Iceland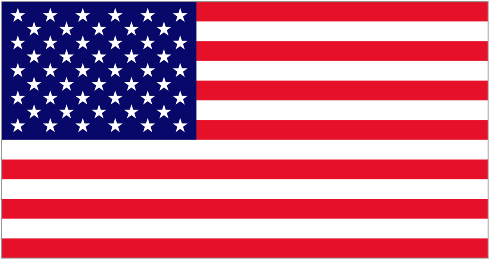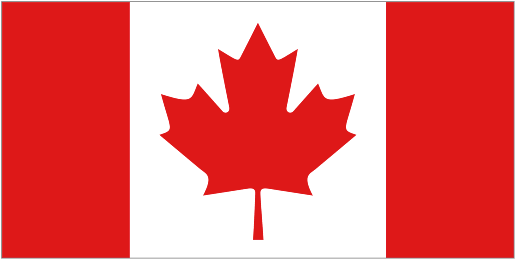 US-Canadian Friendship (11 monuments, median year = 1930)
1921 - International Peace Arch, Douglas, British Columbia / Blaine, Washington - IN TWO COUNTRIES
1925 - Harding International Good Will Memorial, Vancouver, BC
1927 - Peace Bridge (on Niagara River), Fort Erie, Ontario / Buffalo, New York - IN TWO COUNTRIES
1927 - Canadian Cross of Sacrifice (for World War-I), Arlington National Cemetery, Virginia
1930 - Shrine Peace Memorial, Exhibition Park, Toronto, Ontario
1930 - "Two peoples with like ideas & ideals" plaque, Ambassador Bridge, Detroit / Windsor- IN TWO COUNTRIES
1931 - Perry's Victory & International Peace Memorial, Put-in-Bay, Ohio
1932 - Waterton-Glacier International Peace Park, Alberta / Montana - IN TWO COUNTRIES
1932 - International Peace Garden, Manitoba / North Dakota- IN TWO COUNTRIES
1937 - Kiwanis Peace Plaque (1 of many), Trout River, Québec / New York - IN TWO COUNTRIES
1940 - Peace Carillon (by Nancy Brown), Belle Isle, Detroit River, Detroit, Michigan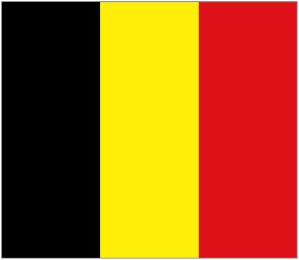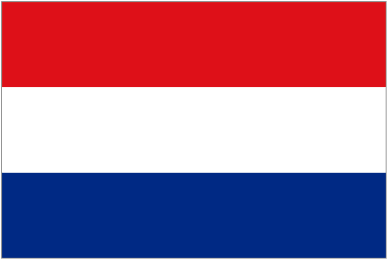 Belgium & Netherlands (11 monuments, median year = 1930)
1622 - Statue of Erasmus of Rotterdam, Rotterdam, Netherlands
1866 - Statue de la Paix (with olive branch), Verviers, Belgium
1913 - Peace Palace, The Hague, Netherlands
1913 - Peace Palace Gardens, The Hague, Netherlands
1913 - Peace Palace Fountain, The Hague, Netherlands
1930 - IJzertoren Museum of War, Peace & Flemish Emancipation, Diksmuide / Dixmude, Belgium
2002 - World Peace Flame (1st of several), Peace Palace, The Hague, Netherlands
2002 - National Slavery Monument (by E.J. de Vries), Amsterdam, Netherlands
2003 - Versohnungs / Reconciliation (by Pax Christi), Gronau Westfalen/Losser, Netherlands / Germany
2005 - "Peace is Cool" mural at Pax Christi, Utrecht, Netherlands
2012 - Visitors Center at the Peace Palace, The Hague, Netherlands
Unintentional Peace Monuments (8 monuments, median year = 1932)
1682-1810 - Treaty Elm (William Penn), Delaware River, Pennsylvania
1906 - Wilberforce House Museum, Hull, England
1908 - Andrew Carnegie Birthplace Museum, Dunfermline, Fife, Scotland
1919 - Hall of Mirrors, Palais de Versailles, Versailles, France
1945 - Genbaku / Atomic Bomb Dome, Hiroshima, Japan
1965 - Gedenkstätte Dachau, Dachau, Bavaria, Germany
1968 - Lorraine Motel, Memphis, Tennessee
2006 - John Rabe & International Safety Zone Memorial Hall, Nanjing University, China
Animals - Excluding Dove of Peace (8 monuments, median year = 1932)
c2500 BCE - Peace Panel on Standard of Ur, British Museum, London, England
23 BCE - Ars Pacis Augustus/Temple of Peace for Pax Romana, Rome, Italy
1998 - "The Day the Wall Came Down," by Veryl Goodnight, Allied Museum, Berlin, Germany
1927 - Peace Monument (for Civil War & WW-I), Nashville, Tennessee
1937 - "Guernica" by Pablo Picasso (shown in Paris), Prado, Madrid, Spain
1969 - Amistad Dam on Rio Grande, Cuidad Acuna, Mexico / Del Rio, Texas - IN TWO COUNTRIES
1998 - "The Day the Wall Came Down" by Veryl Goodnight, Allied Museum, Berlin, Germany
2003 - Horse made from cars destroyed in 2002, Jenin Refugee Camp, West Bank
On International Borders (18 monuments, median year = 1935)
1851 - Friendship Monument (now part of fence), Friendship Park, Tijuana / San Diego
1904 - Cristo Redontor de los Andes, La Cumbre Pass, Chile / Argentina
1911 - Sino-Korean Friendship Bridge, Yalu River, China / North Korea
1914 - Fredsmonument, Morokulian, Norway / Sweden
1921 - International Peace Arch, Douglas, British Columbia / Blaine, Washington
1927 - Peace Bridge (on Niagara River), Ontario / New York
1930 - "Two peoples with like ideas & ideals" plaque, Ambassador Bridge, Detroit / Windsor
1932 - Waterton-Glacier International Peace Park, Alberta / Montana
1932 - International Peace Garden, Manitoba/North Dakota
1937 - Kiwanis Peace Plaque (1 of many), Trout River, Québec / New York
1969 - Amistad Dam on Rio Grande, Cuidad Acuna, Mexico/Del Rio, Texas
1988 - La Amistad International Peace Park, Costa Rica / Panama
1991 -"Arctic Arc" (2 monuments by David Barr), Alaska, USA / Siberia, Russia
2000 - World Trade Bridge over Rio Grande, Laredo, USA / Nuevo Laredo, Mexico
2001 - "Gateway to Freedom," Detroit, Michigan / "Tower of Freedom," Windsor, Ontario
2002 - Friendship Gate, Afghanistan/Pakistan
2003 - Versohnungs / Reconciliation (by Pax Christi), Gronau Westfalen/Losser, Netherlands/Germany
2010 - Pont de l'Europe / Bridge of Europe, Rhine River, Strasbourg / Kehl, France / Germany
Buildings - Excluding Museums (17 buildings, median year = 1938)
1648 - Friedenssall/Peace Hall (for Treaty of Westphalia), Rathaus/City Hall, Münster, Germany - UNINTENTIONAL
1848 - Friedenskirche/Church of Peace, Sanssouci Park, Potsdam, Germany
1850 - Paulskirche (3rd International Peace Conference), Paulsplatz, Frankfurt, Germany - UNINTENTIONAL
1913 - Peace Palace (financed by Andrew Carnegie), The Hague, Netherlands
1919 - Hall of Mirrors (where WW-I Peace Treaty signed), Palais de Versailles, Versailles, France - UNINTENTIONAL
1919 - Peace Memorial Hall (after World War I), George Town, Cayman Islands
1927 - Peace Tower / Tour de la Paix, Parliament Hill, Ottawa, Ontario, Canada
1938 - Welsh National Temple of Peace & Health, Civic Centre, Cardiff, Wales
1938 - Palais des Nations (League of Nations), Ariana Park, Geneva, Switzerland
1939 - Birla Mandir / Birla Temple (by Birla & Gandhi), New Delhi, India
1945 - Housmans Bookshop (Peace House), 5 Caledonian Road, London, England
1946 - International Committee of the Red Cross (ICRC), Geneva, Switzerland
1952 - United Nations Headquarters, East River, New York City, New York
1968 - Site of Martin Luther King, Jr., Assassination, Lorraine Motel, Memphis, Tennessee - UNINTENTIONAL
1979 - Vienna International Center (IAEA & UNIDO), Kaisermühlen, Vienna, Austria
1988 - Peace House & Gladdys Muir Peace Garden, Manchester University, Indiana
2011 - US Institute of Peace, Constitution Avenue, NW, Washington, DC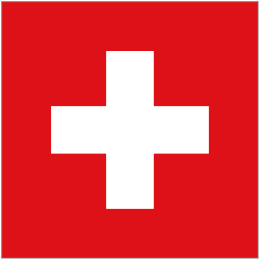 Switzerland (9 monuments, median year = 1938)
1876 - Charrue de la Paix (from USA), City Hall, Geneva, Switzerland
1902-WWI - International Museum of War & Peace (of Jan Bloch), Lucerne, Switzerland
1909 - Weltpostdenkmal (for Universal Postal Union), Bern, Switzerland
1924 - Pax Mal / Peace Monument by Karl Bickel, Walenstadtberg, Switzerland
1938 - Palais des Nations (League of Nations), Ariana Park, Geneva, Switzerland
1946 - International Committee of the Red Cross (ICRC), Geneva, Switzerland
1988 - Red Cross & Red Crescent Museum, Geneva, Switzerland
1997 - "Broken Chair" (for Landmine Treaty), Palais des Nations, Geneva, Switzerland
2007 - Statue of Seated Gandhi, Ariana Park, Geneva, Switzerland
Cairns (3 cairns, median year = 1942)
1912 - Pamatnik Mohyla Miru / Cairn of Peace, Prace, Moravia, Czech Republic
1938 - Peace Cairn & Garden of the Good Neighbor, Empire Exposition, Glasgow, Scotland
1945 - Peace Cairn (built by Bert Bissell), Summit of Ben Nevis, Scotland
1955 - Cairn of Peace & Golden Plough, Cobourg, Ontario, Canada
Windows (4 windows, median year = 1951)
1907 - "Blessed Are the Peacemakers" Window, Arlington Street Church, Boston, Massachusetts
1938 - "Blessed Are the Peacemakers" Window, Mount of Beatitudes, Galilee, Israel
1964 - "Peace & Human Happiness" Window by Marc Chagall, UN Headquarters, New York City, New York
1976 - Vitrail de la Paix / Peace Window by Marc Chagall, Chapelle des Cordeliers, Sarrebourg, France
Fountains (9 fountains, median year = 1956)
1865 - Buxton Fountain (for end of slavery), Millbank, Westminster, London, England
1870 - Statue of Peace, Peace Memorial Fountain, Smithfield, London, England
1913 - Peace Palace Fountain, The Hague, Netherlands
1929 - Peace Palace Fountain Replica (H.H. Williams), Amsterdam Park, Toronto, Ontario, Canada
1956 - "Life Out of Chaos" (peace fountain), Narvik, Norway
1969 - "Peace on Earth" Fountain by Jacques Lipchitz, Music Center, Los Angeles, California
1985 - Peace Fountain (Good v. Evil), Cathedral of St. John the Divine, New York City, New York
1989 - Civil Rights Memorial (water table) by Maya Lin, Poverty Law Center, Montgomery, Alabama
2003 - World Peace Prayer Fountain by Hank Kaminsky, Fayetteville, Arkansas
Peace Gardens (15 gardens, median year = 1958)
1913 - Peace Palace Gardens, The Hague, Netherlands
1932 - International Peace Garden, Manitoba/North Dakota - IN TWO COUNTRIES
1936 - International Friendship Gardens, Michigan City, Indiana
1936 - Jardin de la Paz/International Peace Garden, La Plata, Argentina
1938 - Peace Cairn & Garden of the Good Neighbor, Empire Exposition, Glasgow, Scotland
1939 - American Legion Peace Gardens, Cleveland Cultural Gardens, Cleveland, Ohio
1947 - International Peace Gardens, Salt Lake City, Utah
1958 - Jardin de la Paix /Peace Park, UNESCO Headquarters, Paris, France
1986 - Manchester Peace Gardens, Manchester, England
1988 - Gladdys Muir Peace Garden & Peace House, Manchester University, Indiana
1990 - Peace Garden (by Physicians for Social Rresponsibility), Harrisburg, Pennsylvania
1991 - Jardin de la Paz (by IPPNW), Tlatelolco, Mexico City, Mexico
1995 - St. Thomas's Peace Garden, Bath Row, Birmingham, England
2006 - International Peace Garden (from Cyprus), St. Patrick's, Dublin, Ireland
2012 - Honorary International Peace Garden, Batavia, New York
Esperanto (2 monuments, median year = 1962)
1931 - Place L. Zamenhof/L. Zamenhof Square, Boulogne-sur-Mer, France
1993 - "May Peace Prevail on Earth" (in Esperanto), Alto Paraiso de Goias, Brazil
Bridges (6 bridges, median year = 1963)
1593 - Chùa cau / Friendship Bridge (Built by Japanese), Hòa An, Quang Nam,Vietnam
1911 - Sino-Korean Friendship Bridge, Yalu River, China/North Korea - IN TWO COUNTRIES
1925 - Frank A. Miller Testimonial Peace Tower & Bridge, Mount Rubidoux, California
2000 - World Trade Bridge over Rio Grande, Laredo, USA/Nuevo Laredo, Mexico - IN TWO COUNTRIES
2003 - Peace Bridge (by Reconciliation Commission), Freetown, Sierra Leone
2010 - Pont de l'Europe / Bridge of Europe, Rhine River, Strasbourg/Kehl - IN TWO COUNTRIES
Red Cross (2 monuments, median year = 1967)
1946 - International Committee of the Red Cross (ICRC), Geneva, Switzerland
1988 - Red Cross & Red Crescent Museum, Geneva, Switzerland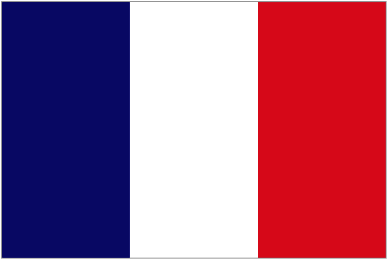 France (12 monuments, median year = 1967)
1780 - "Peace Bringing Back Abundance" by Vigée-Le Brun, Musée du Louvre, Paris, France
1862 - Allégorie de la Paix by Yves de Coëtlogon, Parc Richelieu, Calais, France
1895 - "Bourgeois de Calais" by Auguste Rodin, Calais, France
1919 - Hall of Mirrors (where WW-I Peace Treaty signed), Palais de Versailles, Versailles, France
1931 - Place L. Zamenhof / L. Zamenhof Square, Boulogne-sur-Mer, France
1938-1942 - "Monument á la Gloire des Américains" (Nazis destroyed), Pointe de Grave, Gironde, France
1958 - Jardin de la Paix /Peace Park, UNESCO Headquarters, Paris, France
1976 - Vitrail de la Paix / Peace Window by Marc Chagall, Chapelle des Cordeliers, Sarrebourg, France
1994 - Centre Mondial de la Paix, des libertés et des droits de l'Homme, Palais Épiscopal, Verdun, France
2000 - Monument de la Paix (concrete in situ), Espace public, Saint Herblain, France
2000 - Mur pour la Paix (by Clara Halter), Champs de Mars, Paris, France
2003 - Statue de la Paix (carved cedar log), Fonsorbes, Haute-Garonne, France
2004 - World Peace Statue, , Caen, France
2010 - Pont de l'Europe / Bridge of Europe, Rhine River, Strasbourg/Kehl, France/Germany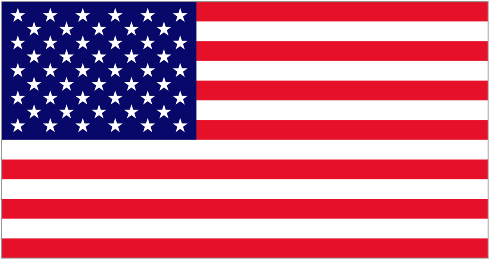 USA - New York City, New York (14 monuments, median year = 1970)
1897 - Handshake of Generals Lee & Grant, Grant's Tomb, New York City, New York
1903 - "Goddess of Victory" with palm branch (Sherman Monument), New York City, New York
1921 - "Victory with Peace" (Nike w/olive branch), Bushwick, Brooklyn, New York City, New York
1952 - United Nations Headquarters, New York City, New York
1954 - Japanese Peace Bell, UN Headquarters, New York City, New York
1959 - "Swords Into Plowshares," UN Headquarters, New York City, New York
1964 - "Peace & Human Happiness" window by Marc Chagall, UN Headquarters, New York City, New York
1975 - "Isaiah Wall," Ralph Bunch Park, New York City, New York City, New York
1980 - "Peace Form One," Ralph Bunch Park, New York City, New York City, New York
1984 - John Lennon Peace Memorial, Strawberry Fields, Central Park, New York City, New York
1985 - Peace Fountain (Good v. Evil), Cathedral of St. John the Divine, New York City, New York
1988 - "Non-Violence" (Knotted Gun), UN Headquarters, New York City, New York
2002 - "Bell of Hope" (from UK for 9/11), Trinity Church, New York City, New York
2011 - National September 11 Memorial, New York City, New York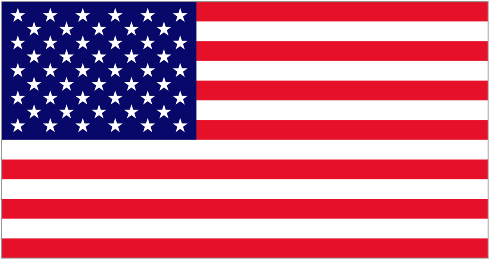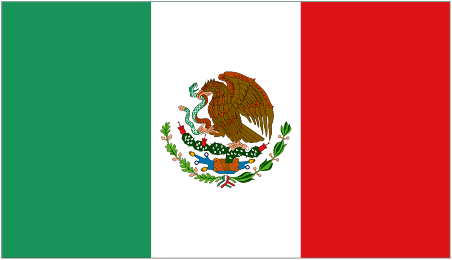 US-Mexican Friendship (4 monuments, median year = c1970)
1851 - Friendship Monument (now part of fence), Friendship Park, Tijuana, Mexico / San Diego, CA - IN TWO COUNTRIES
1969 - Armistad Dam (on Rio Grande), Cuidad Acuna, Mexico /Del Rio, Texas - IN TWO COUNTRIES
2000 - World Trade Bridge, Laredo, USA / Nuevo Laredo, Mexico - IN TWO COUNTRIES
2000 - Flame of Friendship / Flama de la Amistad, Convention Center, San Diego, California

Flames & Beacons (9 monuments, median year = 1972)
1936 - Olympic Stadium & Cauldron, Berlin, Nazi Germany
1938 - Peace Light Memorial (for Civil War), Gettysburg Battlefield, Gettysburg, Pennsylvania
1938-1942 - "Monument á la Gloire des Américains" (Nazis destroyed), Pointe de Grave, Gironde, France
1952 - Cenotaph for A-Bomb Victims, Hiroshima Peace Memorial Park, Japan
1972 - Heiwa no Ishiji / Peace Memorial Park, Mabuni Hill, Okinawa, Japan
1990 - Flame of Hiroshima & Nagasaki, Ueno Toshog, Tokyo, Japan
2000 - Flame of Friendship / Flama de la Amistad, Convention Center, San Diego, California
2002 - World Peace Flame (1st of several), Peace Palace, The Hague, Netherlands
2007 - "Imagine Peace" Tower (for John Lennon), Videy Island, Reykjavik, Iceland

Scandinavia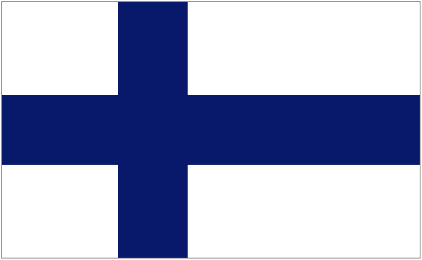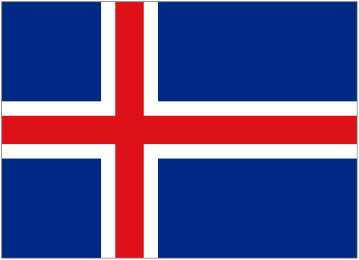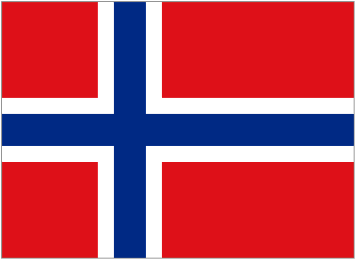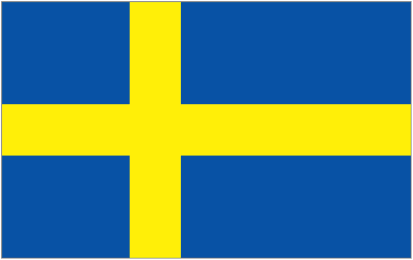 (8 monuments, median year = 1972)
1914 - Fredsmonument (for peace in 1905), Morokulien, Norway/Sweden
1950 - Statue of US President Franklin Delano Roosevelt, Oslo Harbor, Norway
1955 - Goddess of Peace (note foot on helmeted head), Great Square, Karlstad, Sweden
1956 - "Life Out of Chaos" (peace fountain), Narvik, Norway
1988 - "Children of the World" dedicated to Peace on Earth, Nordkapp / North Cape, Norway
1990 - Maailman Rauha / World Peace (from Moscow), Hakaniemi Square, Helsinki, Finland
2007 - "Imagine Peace" Tower (for John Lennon), Videy Island, Reykjavik, Iceland
2012 - "Wonder Wheel of Peace" mural, Helsinki, Finland

World War II - Excluding A-Bomb & Holocaust (8 monuments, median year = 1972)
1943 - Four Freedoms Memorial, Madison, Florida
1954 - Amache Japanese Internment Camp, Grenada, Colorado - UNINTENTIONAL
1950 - Statue of Franklin Delano Roosevelt, Oslo Harbor, Norway
1972 - Heiwa no Ishiji / Peace Memorial Park, Mabuni Hill, Okinawa, Japan
1972 - Friendship Tower & Bell (by Rissho Kosei-kai), Bagac, Philippines
1987 - Statue of Franz Jägerstätter, North Philadelphia, Pennsylvania
2005 - Memorial to Deserters by Hannah Stuetz Menzel, University Botanical Garden, Ulm
2006 - John Rabe & International Safety Zone Memorial Hall, Nanjing University, China
Christian Churches & Crosses (22 monuments, median year = 1974)
c500 - Irene with Peace Dove (on grave plate), San Callisto Catacomb, Rome, Italy
1840 - Statue of William Wilburforce, Westminster Abbey, London, England
1848 - Friedenskirche / Church of Peace, Sanssouci Park, Potsdam, Germany
1850 - Paulskirche (3rd International Peace Conference), Paulsplatz, Frankfurt, Germany
c1905 - Horfield Quaker Meeting House, Gloucester Road, Bristol, England
1907 - "Blessed Are the Peacemakers" Window, Arlington Street Church, Boston, Massachusetts
1925 - Peace Cross (for World War I), US Highway 1, Bladensburg, Maryland
1927 - Canadian Cross of Sacrifice (for World War-I), Arlington National Cemetery, Arlington, Virginia
1938 - "Blessed Are the Peacemakers" Window, Mount of Beatitudes, Galilee, Israel
1960 - Grave of Sylvia Pankhurst (from UK), Cathedral, Addis Ababa, Ethiopia
1971 - Cruz y Capela de la Paz / Cross & Chapel of Peace, Acapulco, Mexico
1976 - Vitrail de la Paix / Peace Window by Marc Chagall, Chapelle des Cordeliers, Sarrebourg, France
1983 - Virgen de la Paz / Virgin of the Peace, Cuidad de Trujillo, Venezuela
1987 - Statue of Franz Jägerstätter by Bob McGovern, St. Malachys Church, North Philadelphia, Pennsylvania
1995 - UN Peace Plaza (with statue of Sadako Sasaki), Independence, Missouri
1998 - "Ten Martyrs of the 20th Century," Westminister Abbey, London, England
2002 - Peace Memorial Gymnasium, Greek Cathedral, Tenafly, New Jersey
2003 - Versohnungs / Reconciliation (by Pax Christi), Gronau Westfalen/Losser
2005 - "Peace is Cool" mural at Pax Christi, Utrecht, Netherlands
2006 - International Peace Garden (from Cyprus), St. Patrick's, Dublin, Ireland
2008 - "Healing Hands" by Shane Gilmore, Ennis, County Claire, Ireland
2008 - Dialogue Quilt (made in Boston), Friends Meeting House, Ramallah, West Bank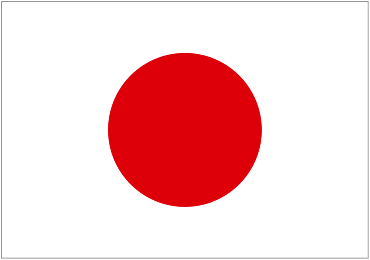 Japan (18 monuments, median year = 1975)
1940 - Peace Monument (for Co-Prosperity Sphere), Miyazaki, Kyushu, Imperial Japan
1945 - Genbaku / Atomic Bomb Dome, Hiroshima, Japan - UNINTENTIONAL
1948 - "E=MC²" Monument for Victims at Girls High School, Peace Boulevard, Hiroshima, Japan
1949 - Bell of Peace at Tamon-in Temple, Hiroshima, Japan
1952 - Cenotaph for A-Bomb Victims, Hiroshima Peace Memorial Park, Japan
1955 - Prayer Monument for Peace, Nagasaki, Japan
1955 - Peace Memorial Museum, Hiroshima, Japan
1964 - Hiroshima Peace Bell (by Masahiko Katori), Hiroshima Peace Memorial Park, Japan
1972 - Heiwa no Ishiji / Peace Memorial Park, Mabuni Hill, Okinawa, Japan
1977 - Nagasaki Peace Bell (western per Urakami Cathedral), Hill of Yamazato, Nagasaki, Japan
1983 - Peace Boat, Yokohama (home port), Japan
1990 - Flame of Hiroshima & Nagasaki, Ueno Toshog, Tokyo, Japan
1991 - "Infinity" (from Turkey), Peace Symbols Zone, Nagasaki, Japan
1994 - Hill of Humanity Park (for Shiune Sugihara), Kamo-gun, Gifu, Japan
1995 - "Reconciliation" (by Josefina de Vasconcellos), Conference Center, Hiroshima, Japan
2003 - Monument for Norman Cousins, Hiroshima Peace Memorial Park, Japan
2005 - "Les Portes de la Paix" (by Clara Halter), Peace Boulevard, Hiroshima, Japan
2011 - Monument for Barbara Reynolds ("I, too, am a hibakusha"), Hiroshima Peace Memorial Park, Japan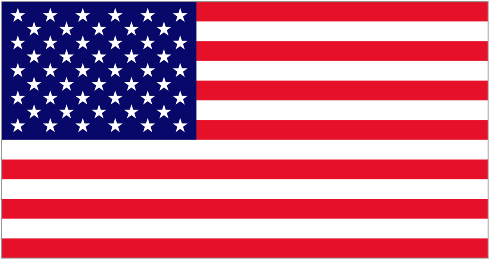 USA - Washington, DC (9 monuments, median year = 1975)
1876 - Emancipation Memorial (Lincoln & slave), Washington, DC
1878 - Naval Peace Monument (for Civil War), National Mall, Washington, DC
1910 - Peace Tree (planted by Andrew Carnegie et al), Organization of American States, Washington, DC
1954 - Japanese Stone Lantern (offered in 1921), Tidal Basin, Washington, DC
1975 - "Raices de la Paz" (by Carlos Paez Vilaro), Organization of American States, Washington, DC
1993 - US Holocaust Memorial Museum, Washington, DC
2011 - Global Peacebuilding Center (GPC), US Institute of Peace (by Moshe Safdie), Constitution Avenue, Washington, DC
2011 - Statue of Martin Luther King, Jr. (by Lei Yixin), Tidal Basin, Washington, DC
2012 - Carving of Rosa Parks, National Cathedral, Wisconsin Avenue, Washington, DC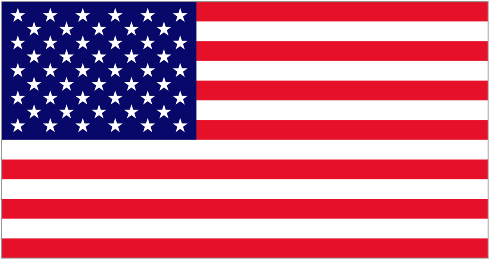 USA - Northeast
MA, MD, NJ, NY, PA, VA - Excluding New York City & Washington, DC (23 monuments, median year = 1976)
1682-1810 - Treaty Elm (William Penn & Indians), Delaware River, Pennsylvania
1806 - Tripoli Peace Monument (from Italy), US Naval Academy, Annapolis, Maryland
c1833 - "Peaceable Kingdom" (by Edward Hicks), Various museums, USA
1907 - "Blessed Are the Peacemakers" Window, Arlington Street Church, Boston, Massachusetts
1914 - Confederate Monument (with peace symbols), Arlington National Cemetery, Arlington, Virginia
1925 - Peace Cross (for World War I), US Highway 1, Bladensburg, Maryland
1927 - Canadian Cross of Sacrifice (for World War-I), Arlington National Cemetery, Arlington, Virginia
1927 - Peace Bridge (on Niagara River), Fort Erie, Ontario / Buffalo, New York - IN TWO COUNTRIES
1937 - Kiwanis Peace Plaque (1 of many), Trout River, Québec / New York - IN TWO COUNTRIES
1938 - Peace Light Memorial (for Civil War), Gettysburg Battlefield, Gettysburg, Pennsylvania
1939 - Isaac Jogues (NY State Peace Memorial), Lake George, New York
1976 - African-American Museum in Philadelphia, Philadelphia, Pennsylvania
1987 - Statue of Franz Jägerstätter by Bob McGovern, St. Malachys Church, North Philadelphia, Pennsylvania
1990 - Hiroshima Victims by Frederick Franck, Physicians for Social Responsibility Peace Garden, Harrisburg, Pennsylvania
1998 - "Peace Wall" mural by Jane Golden, Philadelphia, Pennsylvania
2000 - National Liberty Museum, Philadelphia, Pennsylvania
2002 - Peace Memorial Gymnasium, Greek Cathedral, Tenafly, New Jersey
2003 - "Deir Yassin Remembered" by Khalil Bendib, Seneca Lake, Upstate New York
2003 - Peace Bell (for 9/11), Ridgefield Park, New Jersey
2005 - Peace Pilgrim Park (for Mildred Lisette Norman), Egg Harbor City, New Jersey
2006 - "Grief Tear" (for 9/11 from Russia), Bayonne, New Jersey
2011 - Frederick Douglass Memorial by Ed Dwight, Easton, Talbot County, Maryland
2012 - Honorary International Peace Garden, Batavia, New York

Trees (7 monuments, median year = 1977)
1682-1810 - Treaty Elm (William Penn & Indians) Delaware River, Near Philadelphia, Pennsylvania
1898 - Arbol de la Paz/Tree of Peace, Santiago de Cuba, Cuba
1910 - Peace Tree (planted by Andrew Carnegie et al), Organization of American States, Washington, DC
1977 - Reformers Tree Memorial, Hyde Park, London, England
2003 - "Deir Yassin Remembered" by Khalil Bendib, Seneca Lake, Upstate New York
2003 - Statue de la Paix (carved cedar log), Fonsorbes, Haute-Garonne, France
2008 - Tolerance Park & Monument (Aleksander Gudzowaty), Alar Street, Jerusalem, Israel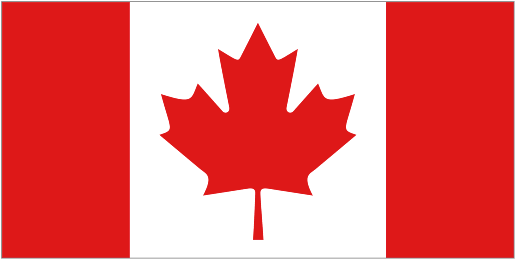 Canada (22 monuments, median year = 1977)
1921 - International Peace Arch, Douglas, British Columbia / Blaine, Washington - IN TWO COUNTRIES
1925 - Harding International Good Will Memorial, Vancouver, British Columbia, Canada
1927 - Peace Bridge (on Niagara River), Fort Erie, Ontario / Buffalo, New York - IN TWO COUNTRIES
1927 - Peace Tower / Tour de la Paix, Parliament Hill, Ottawa, Ontario, Canada
1929 - Peace Palace Fountain Replica (H.H. Williams), Amsterdam Park, Toronto, Ontario, Canada
1930 - Shrine Peace Memorial, Exhibition Park, Toronto, Ontario
1930 - "Two peoples with like ideas & ideals" plaque, Ambassador Bridge, Detroit/Windsor- IN TWO COUNTRIES
1932 - Waterton-Glacier International Peace Park, Alberta / Montana - IN TWO COUNTRIES
1932 - International Peace Garden, Manitoba / North Dakota- IN TWO COUNTRIES
1937 - Kiwanis Peace Plaque (1 of many), Trout River, Québec/New York - IN TWO COUNTRIES
1967 - Knights of Columbus Peace Monument, Windsor, Ontario, Canada
1987 - Statue of Leo Tolstoy, Doukhobor Museum, Verigin, Saskatchewan, Canada
1988 - Canadian Museum of Hindu Civilization, Toronto, Canada
1988 - Statue of Gandhi, Canadian Museum of Hindu Culture, Toronto, Canada
1989 - Canadian Museum of Civilization, Gatineau, Québec
1990 - Canadian Human Rights Monument, Ottawa, Ontario, Canada
1992 - "Reconcilation"(UN Peacekeeping Monument, Ottawa), Ontario, Canada
1994 - Place de la Paix / Peace Square (in Old City), Montréal, Québec, Canada
1996 - World Peace Bell, City Hall, Ottawa, Ontario, Canada
1998 - Victims of Genocides Monument, Parc Marcelin-Wilson, Montréal, Québec, Canada
2000 - "The Famous Five" (for women's rights), Parliament Hill, Ottawa, Ontario, Canada
2001 - "Tower of Freedom" (slaves from USA), Windsor, Ontario, Canada

Antarctica (2 monuments, median year = 1979)
1959 - Bust of Vladimir Lenin (from USSR), Pole of Inaccessibility, Antarctica
1999 - World Peace Crystal Grid, Geographic South Pole, Antarctica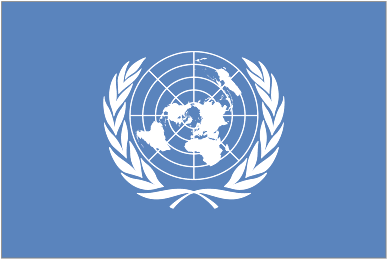 United Nations & Predecessor Organizations (20 monuments, median year = 1980)
1909 - Weltpostdenkmal (Universal Postal Union), Bern, Switzerland
1913 - Peace Palace, The Hague, Netherlands
1938 - Palais des Nations (League of Nations), Geneva, Switzerland
1952 - United Nations Headquarters, New York City, New York
1954 - Japanese Peace Bell, UN Headquarters, New York
1958 - Jardin de la Paix / Peace Garden, UNESCO Headquarters, Paris, France
1959 - "Swords Into Plowshares," UN Headquarters, New York City, New York
1964 - "Peace & Human Happiness" window by Marc Chagall, UN Headquarters, New York
1975 - "Isaiah Wall," Ralph Bunch Park, New York City, New York
1979 - Vienna International Center, Vienna, Austria
1980 - University for Peace (UPAZ), Cuidad Colon, Costa Rica
1980 - "Peace Form One," Ralph Bunch Park, New York City, New York
1981 - Dag Hammarskold Memorial & Museum, Ndola, Zambia
1988 - "Non-Violence" (Knotted Gun), UN Headquarters, New York City, New York
1988 - Peace Monument, Sydney, New South Wales, Australia
1992 - "Reconcilation" Peacekeeping Monument, Ottawa, Ontario, Canada
1995 - UN Peace Bell, Vienna International Centre, Vienna, Austria
1995 - UN Peace Plaza (with statue of Sadako Sasaki), Independence, Missouri
1997 - "Broken Chair" (for Landmine Treaty), Palais des Nations, Geneva, Switzerland
2002 - World Peace Flame (1st of several), Peace Palace, The Hague, Netherlands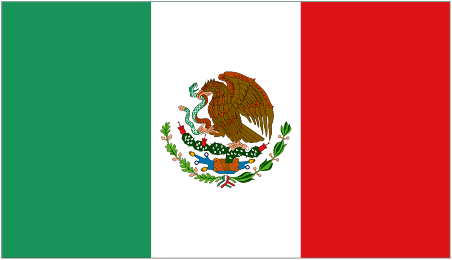 Mexico (8 monuments, median year = 1981)
1851 - Friendship Monument (now part of fence), Friendship Park, Tijuana, Mexico / San Diego, CA - IN TWO COUNTRIES
1969 - Armistad Dam (on Rio Grande), Cuidad Acuna, Mexico / Del Rio, Texas - IN TWO COUNTRIES
Year? - Dove of Peace ("La Cola de la Ballena"), La Paz, Baja California Sur, Mexico
1971 - Cruz y Capela de la Paz / Cross & Chapel of Peace, Acapulco, Mexico
1990 - World Peace Bell, Parque Lira, Tacubaya, Mexico City, Mexico
1991 - Jardin de la Paz / Peace Garden (by IPPNW), Tlatelolco, Mexico City, Mexico
2000 - World Trade Bridge, Laredo, USA / Nuevo Laredo, Mexico - IN TWO COUNTRIES
Future - La Mano de la Paz/The Hand of Peace, Tijuana, Mexico

Mosaics & Tiles (8 monuments, median year = 1999)
1963 - Monumento a la Paz / Peace Monument by Farid Mattar, Bello Monte, Caracas, Venezuela
1977 - Reformers Tree Memorial, Hyde Park, London, England
1984 - "Imagine" (John Lennon Peace Memorial), Strawberry Fields, Central Park, New York City, New York
1996 - World Wall for Peace (by Carolyna Marks), Little Five Points, Atlanta, Georgia
2002 - "Seat of Peace," Ngataringa Park, Devonport, Auckland, New Zealand
2005 - Peace Pilgrim Park (for Mildred Lisette Norman), Egg Harbor City, New Jersey
2005 - "Captured Africans" (Slave Trade), St. George's Quay, Lancaster, England
2005 - Arab American National Museum, Dearborn, Michigan
Slavery (16 monuments, median year = 1985)
1835 - William Wilburforce Monument, Queen's Gardens, Hull, England
1840 - Statue of William Wilburforce, Westminster Abbey, London
1840 - "Slave Trade" by Auguste Francois Biard, Cincinnati, Ohio
1865 - Buxton Fountain (for end of slavery), Millbank, Westminster, London
1876 - Emancipation Memorial (Lincoln & slave),Washington, DC
1893 - Statue of "Apostle of Peace" Henry Richard, Tregaron, Cardiganshire, Wales
1906 - Wilberforce House Museum, Hull, England - UNINTENTIONAL
1985 - Emancipation Statue, ABC Highway, Barbados
1994 - Underground Railroad Memorial (Harriet Tubman & Erastus Hussey), Battle Creek, Michigan
2001 - "Gateway to Freedom", Detroit, Michigan
2001 - "Tower of Freedom," Windsor, Ontario, Canada
2002 - National Slavery Monument (by E.J. de Vries), Amsterdam, Netherlands
2004 - National Underground Railroad Freedom Center, Cincinnati, Ohio
2005 - "Captured Africans" (Slave Trade), St. George's Quay, Lancaster, England
2007 - International Slavery Museum, Liverpool, England
2011 - Frederick Douglass Memorial, Easton, Maryland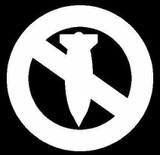 Disarmament (9 monuments, median year = 1986)
1936 - Anti-War Monument (by Sylvia Pankhurst), London, England
1938 - Anti-War Monument (by Hamilton Holt), Rollins College, Winter Park, Florida
1982 - Faslane Peace Camp, near Faslane Submarine Base, Argyll & Bute, Scotland
1985 - "Three Minutes to Midnight" mural (by David Fichter), Atlanta, Georgia
1986 - "Madre del Mundo" (by Marsha Gomez), Peace Farm, near Pantex Bomb Plant, Panhandle, Texas
1987 - "Disarmament, Work & Peace" (by T. Marín), UN University (UPAZ), Ciudad Colon, Costa Rica
1990 - Greenpeace Rainbow Warrior Memorial, Matauri Bay, New Zealand
1991 - "Chain Reaction" (mushroom cloud by Paul Conrad), Santa Monica, CA
2003 - Greenham March Statue, City Hall, Cardiff, Wales
Peace Museums & INMP Member Museums (median year = 1987)
1902-WWI - International Museum of War & Peace, Lucerne, Switzerland (Jan Bloch)
1912 - Pamatnik Mohyla Miru / Cairn of Peace, Prace, Czech Republic
1925 - Anti-Kriegsmuseum / Anti-War Museum, Berlin, Germany
1930 - IJzertoren Museum of War, Peace & Flemish Emancipation, Belgium
1955 - Peace Memorial Museum, Hiroshima, Japan
1986 - International Museum of Peace & Solidarity, Samarkand, Uzbekistan
1988 - Red Cross & Red Crescent Museum, Geneva, Switzerland
2001 - Europäische Museum für den Frieden, Burg Schlaining, Austria
2003 - Halabja Martyrs Monument & Museum, Halabja, Kurdistan, Iraq
2005 - Nobels Fredssenter / Nobel Peace Center, Oslo, Norway
2005 - Dayton International Peace Museum, Dayton, Ohio
2007 - Tehran Peace Museum, Parke Shahr, Tehran, Iran
Mahatma Gandhi (median year = 1988)
1939 - Birla Mandir / Birla Temple, New Delhi, India
1950 - Gandhi World Peace Memorial, Pacific Palisades, California
1968 - Seated Gandhi, Tavistock Square, London, England
1988 - Statue of Gandhi, Canadian Museum of Hindu Culture, Toronto, Canada
1988 - "Freedom Quilt" by David Fichter, American Friends Service Comittee, Atlanta, Georgia
Date? - Gyarah Murti/ Eleven Figures, Willingdon Crescent, New Delhi, India
2002 - "Peace Garden" (Arendt+Gandhi+Suttner), Vienna, Austria
2007 - Seated Gandhi, in Ariana Park, Geneva, Switzerland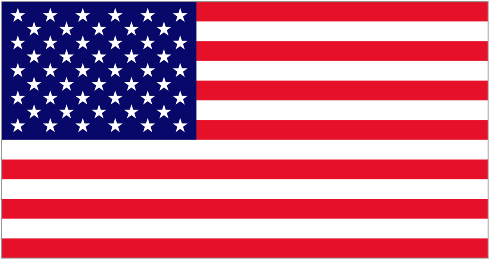 USA - West
AK, CA, CO, MT, ND, NM, OR, UT, WA (26 monuments, median year = 1988)
1851 - Friendship Monument (now part of fence), Friendship Park, Tijuana / San Diego
1921 - International Peace Arch, Douglas, British Columbia / Blaine, Washington
1925 - Frank A. Miller Testimonial Peace Tower & Bridge, Mount Rubidoux, California
1932 - Waterton-Glacier International Peace Park, Alberta, Canada / Montana - IN TWO COUNTRIES
1932 - International Peace Garden, Manitoba, Canada / North Dakota - IN TWO COUNTRIES
1939 - "The Peacemakers" mural, California World's Fair, San Francisco, California
1945 - Amache Japanese Internment Camp, Granada, Colorado
1947 - "Peace on Earth" statue by Avard Fairbanks, International Peace Gardens, Salt Lake City, Utah
1950 - Gandhi World Peace Memorial (Gandhi ashes), Pacific Palisades, California
1969 - "Peace on Earth" Fountain by Jacques Lipchitz, Music Center, Los Angeles, California
1971 - "Broken Obelisk" (for MLK) by Barnett Newman, Rothko Chapel, Houston, Texas
1984 - Peace Monument by Don Homan, Livermore, California
1986 - "Madre del Mundo" (by Marsha Gomez), Peace Farm, near Pantex Bomb Plant, Panhandle, Texas
1990 - Sadako Sasaki Peace Park (by Floyd Schmoe), Seattle, Washington
1990 - USA Japanese-American Historical Plaza, Portland, Oregon
1991 - "Chain Reaction" (mushroom cloud by Paul Conrad), Santa Monica, California
1991 - "Arctic Arc" (2 monuments by David Barr), Alaska, USA / Siberia, Russia
1994 - Alex Odeh Memorial Statue, Public Library, Santa Ana, California
1998 - "More Beautiful & Better World" mural by E. Silva, Los Angeles, California
2000 - World Trade Bridge over Rio Grande, Laredo, Texas / Nuevo Laredo, Mexico - IN TWO COUNTRIES
2000 - Flame of Friendship / Flama de la Amistad, Convention Center, San Diego, California
2001 - New Mexico Holocaust & Intolerance Museum, Albuquerque, New Mexico
2002 - Anne Frank Human Rights Memorial, Boise, Idaho
2005 - Peace Sign on Bird Rock, Point Loma, California
2006 - Portland Peace Memorial Park, Steel Bridge, Portland, Oregon
2010 - Olympia-Rafah Solidarity mural (for Rachel Corrie), Olympia, Washington

Peace Parks (15 parks, median year = 1988)
1851 - Friendship Monument (now part of fence), Friendship Park, Tijuana/San Diego - IN TWO COUNTRIES
1914 - Fredsmonument, Morokulian, Norway/Sweden – IN TWO COUNTRIES
1932 - Waterton-Glacier International Peace Park, Alberta/Montana - IN TWO COUNTRIES
1953 - Peace Park (around Ataturk's Tomb), Ankara, Turkey
1954 - Hiroshima Peace Memorial Park, Hiroshima, Japan
1955 - Nagasaki Peace Park, Nagasaki, Japan
1972 - Heiwa no Ishiji/Peace Memorial Park, Mabuni Hill, Okinawa, Japan
1988 - La Amistad International Peace Park, Costa Rica/Panama - IN TWO COUNTRIES
1990 - Sadako Sasaki Peace Park (by Floyd Schmoe), Seattle, Washington
1996 - "A Landmark for Peace", Martin Luther King, Jr., Park, Indianapolis, Indiana
1997 - Parque por la Paz Villa Grimaldi, Santiago de Chile, Chile
2002 - Green Island Human Rights Memorial Park, Tai-Tung County, Taiwan
2005 - Peace Pilgrim Park (for Mildred L. Norman), Egg Harbor City, New Jersey
2006 - Portland Peace Memorial Park, Steel Bridge, Portland, Oregon
2009 - Manchester Peace Park (Eden Project), Podujevo, Kosovo

Gates & Arches (11 monuments, median year = 1988)
1793 - Goddess of Peace on Quadriga, Brandenburger Tor, Berlin, Germany
1912 - Angel of Peace on Chariot of War, Wellington Arch, London, England
1920 - Peace Arch (for World War I), Wellington, New Zealand
1921 - International Peace Arch, Douglas, British Columbia / Blaine, Washington
1984 - Friendship Arch ("The Yoke"), Kiev, Ukraine
1988 - World Peace Gate by Baik Kum-Nam, Olympic Park, Seoul, South Korea
1990 - Greenpeace Rainbow Warrior Memorial, Matauri Bay, New Zealand
1992 - Monument de la Paix / Peace Monument (arch with globe & dove), Bamako, Mali
2002 - Friendship Gate, Afghanistan / Pakistan
2005 - Les Portes de la Paix by Clara Halter, Peace Boulevard, Hiroshima, Japan
2008 - "Gate of Return" (with key), Aida Refugee Camp, Bethlehem, Occupied West Bank

Central America & Caribbean - Barbados, Cuba, Cayman Islands, Costa Rica, El Salvador, Honduras, Nicaragua, Panama & Puerto Rico (10 monuments, median year = 1989)
1898 - Arbol de la Paz / Tree of Peace, Santiago de Cuba, Cuba
1919 - Peace Memorial Hall (after World War I), George Town, Cayman Islands
1980 - University for Peace (UPAZ), Cuidad Colon, Costa Rica
1985 - Emancipation Statue, ABC Highway, Barbados
1987 - "Disarmament, Work & Peace" by Thelvia Marín, UPAZ, Cuidad Colon, Costa Rica
1988 - La Amistad International Peace Park, Costa Rica / Panama - IN TWO COUNTRIES
1990 - Parque de la Paz (AK-47's in cement), Plaza de la Paz, Managua, Nicaragua
1992-94 - Monumentos a la Paz by Ruben Martinez, San Salvador, El Salvador
1996 - Monumento a la Paz, Tegucigalpa, Honduras
1998 - Monumento a Eugenio María de Hostos, Old San Juan, Puerto Rico
2000 - John Lennon on Park Bench, Vedado District, Havana, Cuba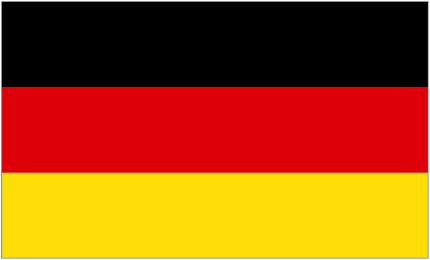 Germany (23 monuments, median year = 1989)
c370 BCE - Irene (Greek Goddess of Peace), Glyptothek, Munich, Germany
1648 - Friedenssall / Peace Hall (for Treaty of Westphalia), Rathaus/City Hall, Münster, Germany
1793 - Goddess of Peace on Quadriga, Brandenburger Tor, Berlin, Germany
1848 - Friedenskirche / Church of Peace, Sanssouci Park, Potsdam, Germany
1850 - Paulskirche (3rd International Peace Conference), Paulsplatz, Frankfurt, Germany
1899 - Friedensengel / Angel of Peace, Munich, Bravaria, Germany
1925 - Anti-Kriegsmuseum / Anti-War Museum, Berlin, Germany
1936 - Olympic Stadium & Cauldron, Berlin, Nazi Germany
1965 - Gedenkstätte Dachau, Dachau, Bavaria, Germany
1965 - "Produktion im Frieden/Production in Peace" Mural, Eisenhüttenstadt, East Germany
1967 - All Nations Peace & Reconciliation Memorial, Friedland, Göttingen, Germany
1989 - World Peace Bell, Volkspark, Friedrichstain, Berlin, Germany
1993 - "Mother with Dead Son" by Käthe Kollwitz, Neue Wache, Berlin, Germany
1993 - "Way of Human Rights" by Danny Karavan, Nuremberg, Germany
1995 - Rosenstrasse Monument by Ingeborg Hunzinger, Rosenstrasse, Berlin, Germany
1998 - "The Day the Wall Came Down," by Veryl Goodnight, Allied Museum, Berlin, Germany
2001 - Jüdisches Museum/Jewish Museum, Berlin, Germany
2003 - Versohnungs / Reconciliation (by Pax Christi), Gronau Westfalen/Losser, Netherlands/Germany
2005 - Memorial to the Murdered Jews of Europe, Potsdamer Platz, Berlin, Germany
2005 - Memorial to Deserters by Hannah Stuetz Menzel, University Botanical Garden, Ulm, Germany
2008 - Memorial to Homosexuals under Nazism, Berlin-Tiergarten, Germany
2010 - Pont de l'Europe / Bridge of Europe, Rhine River, Strasbourg/Kehl, France/Germany
2012 - Jerusalem-Friedensstein (Rock of Peace), Bensheim-Hochstädten, Germany

Origami Cranes (3 plows, median year = 1990)
1990 - Sadako Sasaki Peace Park by Floyd Schmoe, Seattle, Washington
1990 - Flame of Hiroshima & Nagasaki, Ueno Toshog, Tokyo, Japan
2003 - Monument for Norman Cousins, Hiroshima Peace Memorial Park, Japan
Atomic Bomb, Hiroshima & Nagasaki (21 monuments, median year = 1990)
1945 - Genbaku / Atomic Bomb Dome, Hiroshima, Japan - UNINTENTIONAL
1948 - "E=MC²" Monument for Victims at Girls High School, Peace Boulevard, Hiroshima, Japan
1949 - Bell of Peace at Tamon-in Temple, Hiroshima, Japan
1952 - Cenotaph for A-Bomb Victims, Hiroshima Peace Memorial Park, Japan
1955 - Prayer Monument for Peace, Nagasaki, Japan
1955 - Peace Memorial Museum, Hiroshima, Japan
1964 - Hiroshima Peace Bell (by Masahiko Katori), Hiroshima, Japan
1977 - Nagasaki Peace Bell (western per Urakami Cathedral), Hill of Yamazato, Nagasaki, Japan
1984 - "Constellation Earth" (by Paul Theodore Granlund), Bluffton University, Ohio (also in Nagasaki)
1985 - "Three Minutes to Midnight" Mural (by David Fichter), Atlanta, Georgia
1990 - Sadako Sasaki Peace Park (by Floyd Schmoe), Seattle, Washington
1990 - Flame of Hiroshima & Nagasaki, Ueno Toshog, Tokyo, Japan
1990 - "Hiroshima Victims" (by Frederick Franck), Peace Garden (Physicians for Social Responsibility ), Harrisburg, Pennsylvania
1991 - "Infinity" (from Turkey), Peace Symbols Zone, Nagasaki, Japan
1991 - "Chain Reaction" (mushroom cloud by Paul Conrad), Santa Monica, California
1995 - "Reconciliation" (by Josefina de Vasconcellos), Conference Center, Hiroshima, Japan
1995 - UN Peace Plaza & statue of Sadako Sasaki, Community of Christ, Independence, Missouri
1996 - International Friendship Bell (by Sotetsu Iwazawa), Oak Ridge, Tennessee
2003 - Monument for Norman Cousins, Hiroshima Peace Memorial Park, Japan
2005 - "Les Portes de la Paix" (by Clara Halter), Hiroshima, Japan
2011 - Monument for Barbara Reynolds ("I, too, am a hibakusha"), Hiroshima Peace Memorial Park, Japan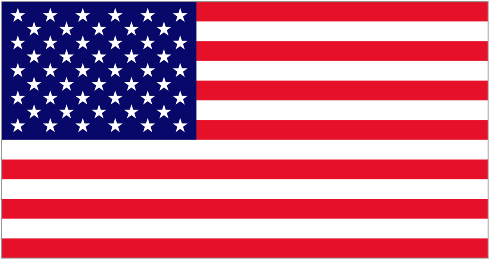 USA - Midwest
IA, IN, KY, MI, MO, OH (28 monuments, median year = 1991)
1654 - "Peace & Justice Embracing" by Laurent de La Hyre, Museum of Art, Toledo, Ohio
1840 - "Slave Trade" by Auguste Francois Biard, National Underground Railway Freedom Center, Cincinnati, Ohio
1877 - "Peace & Vigilance" by Daniel Chester French, Old Post Office, St. Louis, Missouri
1906 - "Peace" at William McKinley Memorial, State Capitol, Columbus, Ohio
1913 - Peace Monument (furled flags, lowered sword, etc.), Adams County Courthouse, Decatur, Indiana
1925 - Liberty Memorial & Museum (for World War I), Kansas City, Missouri
1930 - "Two peoples with like ideas & ideals" plaque, Ambassador Bridge, Windsor, Ontario / Detroit, Michigan - IN TWO COUNTRIES
1931 - Perry's Victory & International Peace Memorial, Put-in-Bay, Ohio
1936 - International Friendship Gardens, Michigan City, Indiana
1939 - American Legion Peace Gardens, Cleveland Cultural Gardens, Cleveland, Ohio
1940 - Peace Carillon (by Nancy Brown), Belle Isle, Detroit River, Detroit, Michigan
1981 - "Temple of Tolerance" (by Jim Bowsher), Wapakoneta, Ohio
1984 - "Constellation Earth" (by Paul Theodore Granlund), Bluffton University, Ohio (also in Nagasaki)
1988 - Peace House & Gladdys Muir Peace Garden, Manchester University, Indiana
1994 - Underground Railroad Memorial (Statues of Tubman & Hussey), Battle Creek, Michigan
1995 - UN Peace Plaza (with statue of Sadako Sasaki), Independence, Missouri
1996 - "A Landmark for Peace" (MLK & RFK), Martin Luther King, Jr., Park, Indianapolis, Indiana
1997 - "Peace Wall & Moon Gate" (by J.B. Hudson), Bluffton University, Ohio
1999 - Sojourner Truth Monument, Battle Creek, Michigan
1999 - World Peace Bell (cast in France), Newport, Kentucky
2001- "Gateway to Freedom" (slaves to Canada), Detroit River, Detroit, Michigan
2003 - Peace Pole (by Friendship Force), Deeds Point, Dayton, Ohio
2004 - National Underground Railroad Freedom Center, Cincinnati, Ohio
2005 - Arab American National Museum, Dearborn, Michigan
2005 - Dayton International Peace Museum, Dayton, Ohio
2010 - Glick Peace Walk, Walnut Street, Indianapolis, Indiana
2012 - Peace Bell (at World Choir Games), Cincinnati, Ohio
2012 - "Path of Peace" (3 doves) by Ron Dinsdale, Des Moines, Iowa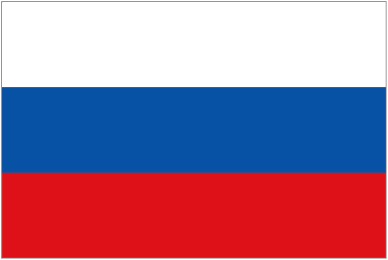 Eastern Europe - Albania, Armenia, Czech Republic, Hungary, Kosovo, Lithuania, Poland, Romania, Russia, Ukraine (19 monuments, median year = 1992)
1871 - "Apotheosis of War" by Vasily Vereshchagin, Tretyakov Gallery, Moscow, Russia
1912 - Pamatnik Mohyla Miru / Cairn & Museum of Peace, Prace, Moravia, Czech Republic
1938 - Peace Table by Constantin Brancusi,Tg-Jiu, Gorj, Romania
1947 - Statue of Peace (with palm leaf), Gellert Hill, Budapest, Hungary
1957 - Friendship Monument, Ufa, Bashkortostan, Russia
1948 - Warsaw Ghetto Memorial by Nathan Rapoport, Warsaw, Poland
1968 - Armenian Genocide Memorial, Yerevan, Armenia
1984 - Friendship Arch ("The Yoke"), Kiev, Ukraine
1990 - Memorial to the Victims of the Gulag, Lubyanka Square, Moscow, Russia
1992 - Chiune Sugihara Memorial, Vilnius, Lithuania
1994 - Fr iendship Gate, Pacific Rim Park, Vladivostok, Russia (other parks in China, Mexico & USA)
1999 - Bell of Peace (melted bullet cartridges), The Pyramid, Tirana Albania
2000 - Solidarity Museum / Solidarnosc, Gdansk, Poland
2001 - Peace Table by George Nakashima (1 of 4), Academy of Arts, Moscow, Russia
2002 - Memorial to Victims of Communism, Prague, Czech Republic
2007 - Kind Angel of Peace, Moscow, Russia
2008 - World Peace Gong (from Indonesia), Magyarország, Hungary
2009 - Holocaust Memorial, Bucharest, Romania
2009 - Manchester Peace Park (Eden Project), Podujevo, Kosovo
World Globes (11 globes, median year = 1992)
1909 - Weltpostdenkmal (for Universal Postal Union), Bern, Switzerland
1947 - "Peace on Earth," International Peace Gardens, Salt Lake City, Utah
1967 - Knights of Columbus Peace Monument, Windsor, Ontario, Canada
1986 - "Madre del Mundo" sculpture, Peace Farm (at Pantex Plant), Panhandle, Texas
1988 - Seattle Peace Park (from sister city in USA), Tashkent, Uzbekistan
1992 - Monument de la Paix / Peace Monument, Bamako, Mali
2000 - World Trade Bridge over Rio Grande, Laredo, USA/Nuevo Laredo, Mexico - IN TWO COUNTRIES
2004 - Peace Dove & Globe, Ma'ale Adumim (Israeli settlement), Occupied West Bank
2011 - Praça da Paz / Square of Peace by Edith Steffen, Joinville, Santa Catarina, Brazil
2012 - Honorary International Peace Garden, Batavia, Upstate New York
2013? - Museum of Peace, Polkovnichiy Island, Semey, Kazakhstan - China, India, Kazakhstan, Korea, Pakistan, Philippines, Siberia, Taiwan, Uzbekistan, Vietnam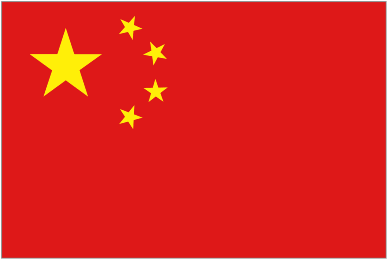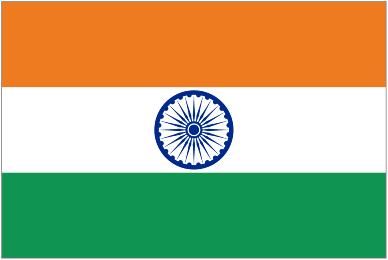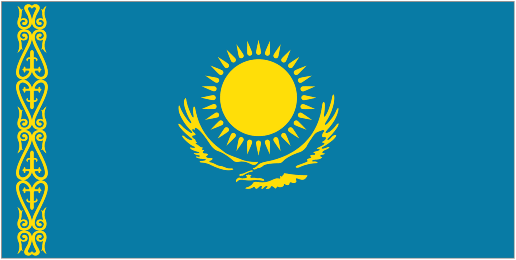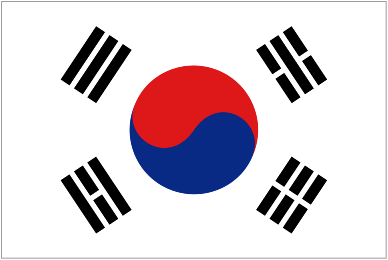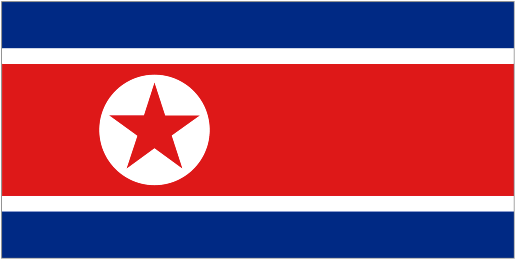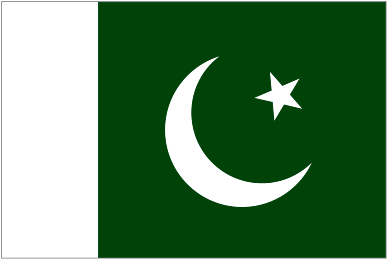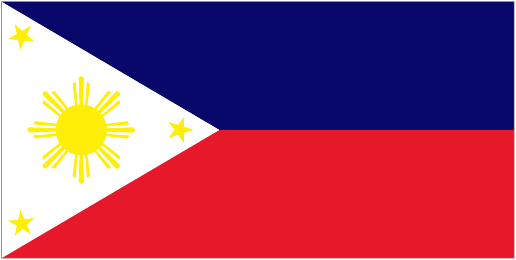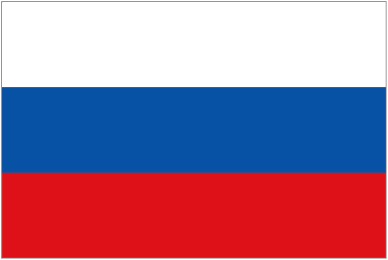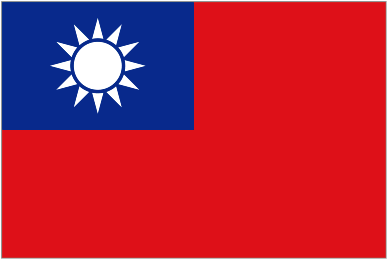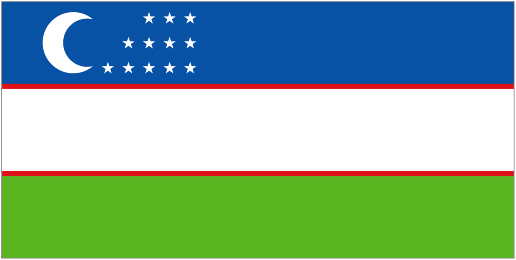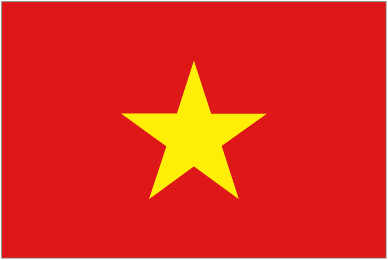 Asia - Except Japan (20 monuments, median year = 1992)
1593 - Chùa cau / Friendship Bridge (Built by Japanese), Hòa An, Quang Nam,Vietnam
1911 - Sino-Korean Friendship Bridge over Yalu River, China / North Korea
1924 - "Goddess of Peace" (for World War I), The Bund, Shanghai, China
1939 - Birla Mandir / Birla Temple (by Birla & Wesposhi), New Delhi, India
1975 - Friendship Tower & Bell (by Rissho Kosei-kai), Bagac, Philippines
1986 - International Museum of Peace & Solidarity, Samarkand, Uzbekistan
1988 - Seattle Peace Park (from sister city in USA), Tashkent, Uzbekistan
1988 - World Peace Gate by Baik Kum-Nam, Olympic Park, Seoul, South Korea
Date? - Gyarah Murti / Eleven Figures, Willingdon Crescent New Delhi, India
1991 - "Arctic Arc" (2 monuments by David Barr), Alaska, USA / Siberia, Russia - IN TWO COUNTRIES
1993 - Rotary Peace Monument, Chandigahr, Punjab, India
1997 - Monument of Peace & Unity, Davao City, Mindanao, Philippines
2000 - Stones of Peace Wall (from many countries), Demilitarized Zone, South Korea
2002 - World Peace Park, Lüshunkou (former Port Arthur), Dalian, China
2002 - Green Island Human Rights Memorial Park, Tai-Tung County, Taiwan
2002 - Friendship Gate, Afghanistan / Pakistan - IN TWO COUNTRIES
2004 - Cuneiform Peace Sculpture by Jim Havens, Woodstock School, Missoorie, India
2006 - Palace of Peace & Reconciliation, Astana, Kazakhstan
2006 - John Rabe & International Safety Zone Memorial Hall, Nanjing University, Nanjing, China
2013? - Museum of Peace, Polkovnichiy Island, Semey, Kazakhstan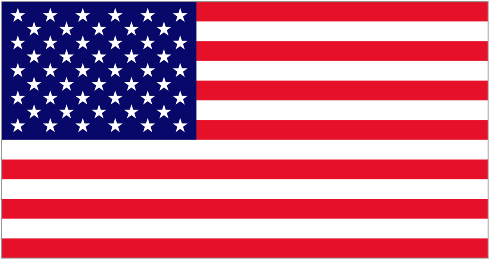 USA - South
AL, AR, FL, GA, MS, NC, TN, TX (29 monuments, median year = 1992)
1907 - Statue of "Peace" (for Civil War), National Military Park, Vicksburg, Mississippi
1910 - North/South handshake atop NY Peace Monument, Lookout Mountain, Tennessee
1927 - Peace Monument (for Civil War & WW-I), Nashville, Tennessee
1933 - Pan American World Airways Globe, Miami Science Museum, Miami, Florida
1938 - "Peace Monument" by Hamilton Holt (German shell), Rollins College, Winter Park, Florida
1943 - Four Freedoms Memorial (per President FDR), Madison, Florida
1958 - Polio Wall of Fame (related to FDR), Warm Springs, Georgia
1964 - John F. Kennedy Torch of Friendship (for Latin America), Bayfront Park, Miami, Florida
1968 - Site of Martin Luther King, Jr., Assassination, Lorraine Motel, Memphis, Tennessee
1969 - Amistad Dam on Rio Grande, Cuidad Acuna, Mexico / Del Rio, Texas - IN TWO COUNTRIES
1985 - "Three Minutes to Midnight" mural (by David Fichter), Atlanta, Georgia
1988 - "Freedom Quilt" by David Fichter, American Friends Service Comittee, Atlanta, Georgia
1989 - Civil Rights Memorial (water table) by Maya Lin, Poverty Law Center, Montgomery, Alabama
1991 - National Civil Rights Museum, Lorraine Motel, Memphis, Tennessee
1992 - Birmingham Civil Rights Institute, Birmingham, Alabama
1996 - International Friendship Bell (by Sotetsu Iwazawa), AK Bissell Park, Oak Ridge, Tennessee
1996 - World Wall for Peace (by Carolyna Marks), Little Five Points, Atlanta, Georgia
1998 - J. William Fulbright Peace Fountain, University of Arkansas, Fayetteville, Arkansas
1999 - American Freedom Bell, Charlotte, North Carolina
2001 - Holocaust Mahnmal der Kinder (6,000,000 paper clips), Whitwell, Tennessee
2003 - World Peace Prayer Fountain by Hank Kaminsky, Fayetteville, Arkansas
2003 - "Circle of Peace" by Gary Lee Price, Women's Hospital, Huntsville, Alabama
2004 - Human Rights Mural (by Yuri G.Yuroz), Coral Springs, Florida
2005 - "Wall of Tolerance," Civil Rights Memorial Center, Montgomery, Alabama
2005 - James Reed Memorial by Evelyn Lowrey, Selma, Alabama
2005 - Peace Pole (1 of many), Knoxville, Tennessee
2006 - Tennessee Suffragist Memorial, Market Square, Knoxville, Tennessee
2007 - Holocaust Documentation & Education Center, Hollywood, Florida
Future - National Center for Civil & Human Rights, Atlanta, Georgia

Pagodas & Stupas (4 monuments, median year = 1992)
1985 - London Peace Pagoda, Battersea Park, London, England
1991 - Shanti Stupa / Peace Pagoda (Nipponzan Myohoji) Ladakh, Jammu & Kashmir, India
1993 - Grafton Peace Pagoda (Nipponzan Myohoji), Petersburg, New York
2009 - Jade Buddha for Universal Peace (from Thailand), Stupa, Victoria, Australia

Abstract Sculpture (12 monuments, median year = 1992)
Year? - Dove of Peace ("La Cola de la Ballena"), La Paz, Baja California Sur, Mexico
1965 - Gedenkstätte Dachau, Dachau, Bavaria, Germany
1971 - Broken Obelisk, Rothko Chapel, Houston, Texas
1980 - "Peace Form One," Ralph Bunch Park, New York City, New York
1984 - Peace Monument by Don Homan, Livermore, California
1986 - "Messenger of Peace," Manchester Peace Gardens, England
1989 - Statue of National Reconciliation, Klafthmonos Square, Athens, Greece
1994 - Hill of Humanity Park (for Shiune Sugihara), Kamo-gun, Gifu, Japan
1994 - Fr iendship Gate, Pacific Rim Park, Vladivostok, Russia (other parks in China, Mexico & USA)
2000 - Flame of Friendship / Flama de la Amistad, Convention Center, San Diego, California
2002 - Memorial to Victims of Communism, Prague, Czech Republic
2002 - National Slavery Monument (by E.J. de Vries), Amsterdam, Netherlands
2005 - Monumento de la Paz by Plací de Gaona, Sayalonga, Andalucia, Spain
2012 - "Path of Peace" (3 doves) by Ron Dinsdale, Des Moines, Iowa

South America - Argentina, Brazil, Chile, Columbia & Venezuela (11 monuments, median year = 1993)
1904 - Cristo Redentor de los Andes (for Edward VII), La Cumbre Pass, Chile/Argentina
1936 - Jardin de la Paz / International Peace Garden, La Plata, Argentina
1963 - Monumento a la Paz / Peace Monument by Farid Mattar, Bello Monte, Caracas, Venezuela
1972 - "Hombre en Busca de Paz" / "Search for Peace," Medellín, Columbia
1977 - Pirámide de Mayo with photos of the desaparecidos, Plaza de Mayo, Buenos Aires, Argentina
1983 - Virgen de la Paz / Virgin of the Peace, Cuidad de Trujillo, Venezuela
1993 - "Tortura Nunca Mais" / "Torture Never Again," Boa Vista, Recife, Brazil
1993 - "May Peace Prevail on Earth" (in Esperanto), Alto Paraiso de Goias, Brazil
1997 - Parque por la Paz Villa Grimaldi, Santiago de Chile, Chile
1998 - World Peace Bell, Jardin Japonés / Japanese Garden, Buenos Aires, Argentina
2007 - Memorial to the Victims of State Terrorism, Buenos Aires, Argentina
2011 - Praça da Paz / Square of Peace by Edith Steffen, Joinville, Santa Catarina, Brazil
Doves of Peace (27 monuments, median year = 1993)
c500 - Irene with Peace Dove (on grave plate), San Callisto Catacomb, Rome, Italy
1907 - "Blessed Are the Peacemakers" Window, Arlington Street, Church, Boston, Massachusetts
1936 - Jardin de la Paz/International Peace Garden, La Plata, Argentina
Year? - Dove of Peace ("La Cola de la Ballena"), La Paz, Baja California Sur, Mexico
>1963 - Memorial to Grigoris Lambrakis, Kentro, Thessaloniki, Greece
1965 - "Produktion im Frieden/Production in Peace" Mural, Eisenhüttenstadt, East Germany
1986 - "Messenger of Peace," Manchester Peace Gardens, England
1987 - "Disarmament, Work & Peace," UPAZ, Cuidad Colon, Costa Rica
1990 - Sadako Sasaki Peace Park, Seattle, Washington
1990 - Flame of Hiroshima & Nagasaki, Ueno Toshog, Tokyo, Japan
1991 - Jardin de la Paz / Peace Garden (IPPNW), Tlatelolco, Mexico City, Mexico
1993 - Doves by Eliezer Weishoff, Rishon LeZion, Israel
1993 - Rotary Peace Monument, Wagga Wagga, New South Wales, Australia
1993 - Rotary Peace Monument, Chandigahr, Punjab, India
1994 - Alex Odeh Memorial Statue, Public Library, Santa Ana, California, USA
1995 - Gate of Peace in St. Thomas's Peace Garden, Bath Row, Birmingham, England
1997 - Monument of Peace & Unity, Davao City, Mindanao, Philippines
1998 - "More Beautiful & Better World" mural, Los Angeles, California
2003 - Peace Memorial Gymnasium, Greek Cathedral, Tenafly, New Jersey
2004 - World Peace Statue, , Caen, France
2004 - Peace Dove Mural by "Bogside Artists," Derry, Northern Ireland
2004 - Peace Dove & Globe, Ma'ale Adumim (Israeli settlement), West Bank
Date? - Abandoned Peace Dove sculpture, Faqua, Jenin District, West Bank
2005 - Dayton International Peace Museum, Dayton, Ohio
2010 - John Lennon Peace Monument, Kings Dock, Liverpool, England
2011 - US Institute of Peace, Constitution Avenue, Washington, DC
2012 - "Peace & War" by Abdullah Alif, Mogadishu, Somalia
Disarmed Weapons (10 monuments, median year = 1993)
1936 - "Anti-War War Memorial" by Sylvia Pankhurst, Woodford Green, Essex, England
1938 - "Peace Monument" by Hamilton Holt (German shell), Rollins College, Winter Park, Florida
1951 - "Pummerin" Bell (cast from Turkish guns) Stephansdom, Vienna, Austria
1988 - "Non-Violence" (Knotted Gun) by Carl F. Reuterswärd, United Nations, New York City
1990 - Parque de la Paz (AK-47's in cement), Plaza de la Paz, Managua, Nicaragua
1995 - Tour de la Paix / Peace Tower by Arman (old tanks), Beirut, Lebanon
1996 - "A Landmark for Peace," Martin Luther King, Jr., Park, Indianapolis, Indiana
2000 - Monument de la Paix / Peace Monument, Timbuktu, Mali
1999 - Bell of Peace (melted bullet cartridges), The Pyramid, Tirana Albania
2011 - Benetton "Unhate" Dove (shell casings), University of Tripoli, Tripoli, Libya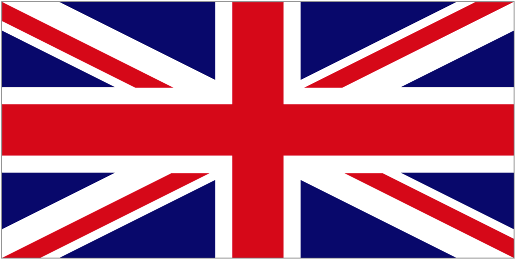 United Kingdom & Ireland - Except London (26 monuments, median year = 1993)
1835 - William Wilburforce Monument, Queen's Gardens, Hull, England
1872 - George Fox Memorial (for Quaker founder), Fenny Drayton, England
1893 - Statue of "Apostle of Peace" Henry Richard Tregaron, Cardiganshire, Wales
c1905 - Horfield Quaker Meeting House, Gloucester Road, Bristol, England
1906 - Wilberforce House Museum (Slavery), Hull, England
1908 - Andrew Carnegie Birthplace Museum, Dunfermline, Fife, Scotland
1912 - Angel of Peace (for King Edward VII), Seafront, Brighton-Hove, England
1938 - Welsh National Temple of Peace & Health, Civic Centre, Cardiff, Wales
1945 - Peace Cairn (built by Bert Bissell), Summit of Ben Nevis, Scotland
1982 - "Both Hands" (of Nelson Mandela), Mandela Gardens, Leeds, England
1982 - Faslane Peace Camp, Faslane Naval Base, Argyll & Bute, Scotland
1988 - "Manchester Peace Group" by Philip Jackson, Manchester, England
1992 - "Hands Across the Divide" / Reconciliation by Maurice Herron, Craigavon Bridge, Derry, Northern Ireland
1993 - "Symmetry" (Wilfred Owen Memorial), Shrewsbury, England
1995 - "Reconciliation" by Josefina de Vasconcellos, Coventry Cathedral, Coventry, England
1995 - Gate of Peace, St. Thomas's Peace Garden, Bath Row, Birmingham, England
2001 - "Shot at Dawn" Memorial (WW-I deserter Harry Farr), National Memorial Arboretum, Lichfield, England
2003 - Greenham March Statue by Anton Agius, City Hall, Cardiff, Wales
2004 - Dove Peace Mural by "Bogside Artists," Derry, Northern Ireland
2005 - "Captured Africans" (Slave Trade), St. George's Quay, Lancaster, England
2006 - International Peace Garden (from Cyprus), St. Patrick's, Dublin, Ireland
2007 - International Slavery Museum, Albert Dock, Liverpool, England
2008 - "Healing Hands" by Shane Gilmore, Ennis, County Claire, Ireland
2008 - National Sikh Heritage Centre & Holocaust Museum, Princes Street, Pear Tree, Derby, England
2010 - John Lennon Peace Monument by Lauren Voiers, Kings Dock, Liverpool, England
2010 - People's History Museum, Bridge & Water Streets, Manchester, England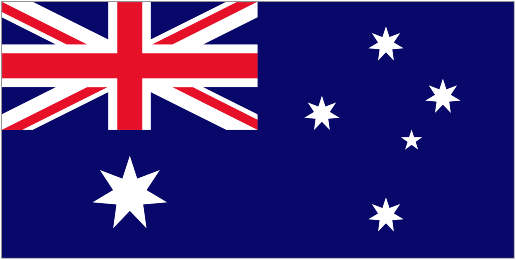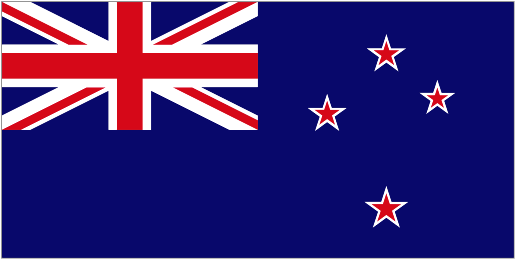 Australia & New Zealand (7 monuments, median year = 1993)
1920 - Peace Arch (after World War I), Wellington, New Zealand
1988 - Peace Monument (for UN International Year of Peace), Sydney, New South Wales, Australia
1990 - Greenpeace Rainbow Warrior Memorial, Matauri Bay, New Zealand
1993 - Rotary Peace Monument (1st of many), Wagga Wagga, New South Wales, Australia
2006 - World Peace Bell (last of about 20?), Christchurch, New Zealand
2002 - "Seat of Peace," Ngataringa Park, Devonport, Auckland, New Zealand
2009 - Jade Buddha for Universal Peace (from Thailand), Stupa, Victoria, Australia

Streets & Squares (8 monuments, median year = 1994)
1931 - Place L. Zamenhof / L. Zamenhof Square (Esperanto), Boulogne-sur-Mer, France
1977 - Pirámide de Mayo with photos of the desaparecidos, Plaza de Mayo, Buenos Aires, Argentina
1990 - Japanese-American Historical Plaza, Portland, Oregon
1993 - "Way of Human Rights" by Danny Karavan, Nuremberg, Germany
1994 - Place de la Paix / Peace Square (in Old City), Montréal, Québec, Canada
1995 - Rosenstrasse Monument by Ingeborg Hunzinger, Rosenstrasse, Berlin, Germany
2000 - "Path of Peace" by Danny Karavan, Negev Desert, Israel
2010 - Glick Peace Walk (by Gene & Marilyn Glick), Walnut Street, Indianapolis, Indiana

Statues of Notable Peacemakers (39 statues, median year = 1994)
1622 - Erasmus of Rotterdam, Rotterdam, Netherlands
1840 - William Wilburforce, Westminster Abbey, London, England
1868 - Richard Cobden, Camden High Stret, London, England
1876 - Abraham Lincoln & Former Slave, Washington, DC
1893 - Henry Richard, Tregaron, Cardiganshire, Wales
1895 - "Bourgeois de Calais" by Auguste Rodin, Calais, France
1904 - Cristo Redontor de los Andes, Chile/Argentina - IN TWO COUNTRIES
1920 - Edith Cavell, Edith Cavell Memorial, Trafalger Square, London, England
1939 - Isaac Jogues (NY State Peace Memorial), Lake George, New York
1950 - Franklin Delano Roosevelt, Oslo Harbor, Norway
1959 - Vladimir Lenin, Pole of Inaccessibility, Antarctica
>1963 - Grigoris Lambrakis, Kentro, Thessaloniki, Greece
1968 - Mohandus Gandhi, Tavistock Square, London, England
1987 - Leo Tolstoy, Doukhobor Museum, Verigin, Saskatchewan, Canada
1987 - Franz Jägerstätter, St. Malachy Church, North Philadelphia, Pennsylvania
1988 - Mohandus Gandhi, Canadian Museum of Hindu Civilization, Toronto, Canada
Date? - Mohandus Gandhi & others, Gyarah Murti, Willingdon Crescent, New Delhi, India
1990 - Sadako Sasaki, Sadako Saski Peace Park (by Floyd Schmoe), Seattle, Washington
1994 - Erastus Hussey (with Harriet Tubman), Battle Creek, Michigan
1994 - Harriet Tubman (with Erastus Hussey), Battle Creek, Michigan
1994 - Alex Odeh, Public Library, Santa Ana, California
1995 - Sadako Sasaki, United Nations Peace Plaza, Independence, Missouri
1996 - Martin Luther King, Jr., & Robert F. Kennedy, MLK Park, Indianapolis, Indiana
1998 - "Ten Martyrs of the 20th Century," Westminister Abbey, London, England
1998 - Eugenio Maria de Hostos, Old San Juan, Puerto Rico
1999 - Sojourner Truth, Battle Creek, Michigan
2000 - John Lennon, Vedado District, Havana, Cuba
2000 - "The Famous Five," Parliament Hill, Ottawa, Ontario, Canada
2001 - Harry Farr ("Shot at Dawn"), National Memorial Arboretum, Lichfield, England
2002 - Anne Frank, Anne Frank Human Rights Memorial, Boise, Idaho
2003 - Greenham Marcher & Child, City Hall, Cardiff, Wales
2005 - Peace Pilgrim, Peace Pilgrim Park, Egg Harbor, New Jersey
2006 - Tennessee Suffragists, Market Square, Knoxville, Tennessee
2007 - Nelson Mandela, Parliament Square, London, England
2007 - Mohandus Gandhi, Ariana Park, Geneva, Switzerland
2009 - Girl & Boy Reading Textbooks, Kampala Road, Gulu, Uganda
2011 - Martin Luther King, Jr., Tidal Basin, Washington, DC
2011 - Frederick Douglass, Easton, Talbot County, Maryland
2012 - Rosa Parks, National Cathedral, Washington, DC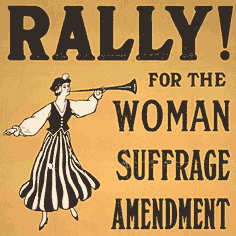 Women & Children (18 monuments, median year = 1994)
1913 - National Women's Monument, Bloemfontein, South Africa
1920 - Edith Cavell Memorial, Trafalger Square, London, England
1948 - "E=MC²" Monument for Victims at Girls High School, Hiroshima, Japan
1954 - "Women of Kassope," Zalongo, Greece
1986 - "Madre del Mundo" (by Marsha Gomez), Peace Farm, Pantex Plant, Texas
1988 - "Children of the World," Nordkapp / North Cape, Norway
1990 - Sadako Sasaki Peace Park (by Floyd Schmoe), Seattle, Washington
1993 - "Mother with Dead Son" by Käthe Kollwitz, Neue Wache, Berlin, Germany
1995 - Rosenstrasse Monument, Rosenstrasse, Berlin, Germany
1995 - UN Peace Plaza & statue of Sadako Sasaki, Community of Christ, Independence, Missouri
2000 - "The Famous Five" (for women's rights), Parliament Hill, Ottawa, Canada
c2001 - Palestinian Child Martyr Monument, Bamako, Mali
2001 - Holocaust Mahnmal der Kinder (6 million paper clips), Whitwell, Tennessee
2002 - Anne Frank Human Rights Memorial, Boise, Idaho
2003 - Greenham March Statue, City Hall, Cardiff, Wales
2006 - Tennessee Women Suffrage Memorial, Knoxville, Tennessee
2009 - Peace Monument (girl & boy reading textbooks), Kampla Road, Gulu, Uganda
Reconciliation - Excluding Latin America (11 monuments, median year = 1995)
1967 - All Nations Peace & Reconciliation Memorial, Friedland, Göttingen, Germany
1989 - Statue of National Reconciliation, Klafthmonos Square, Athens, Greece
1992 - Monument de la Paix/Peace Monument, Bamako, Mali
1992 - "Reconciliation" (UN Peacekeeping Monument), Ottawa, Ontario, Canada
1992 - "Reconciliation / Hands Across the Divide," Derry, Northern Ireland
1995 - "Reconciliation" (by Josefina de Vasconcellos), Coventry Cathedral, England
1995 - "Reconciliation" (by Josefina de Vasconcellos), Hiroshima, Japan
2000 - Monument de la Paix/Peace Monument, Timbuktu, Mali
2003 - Peace Bridge (by Reconciliation Commission), Freetown, Sierra Leone
2003 - Versohnungs /Reconciliation (by Pax Christi), Gronau Westfalen/Losser, Netherlands/Germany
2006 - Palace of Peace & Reconciliation, Astana, Kazakhstan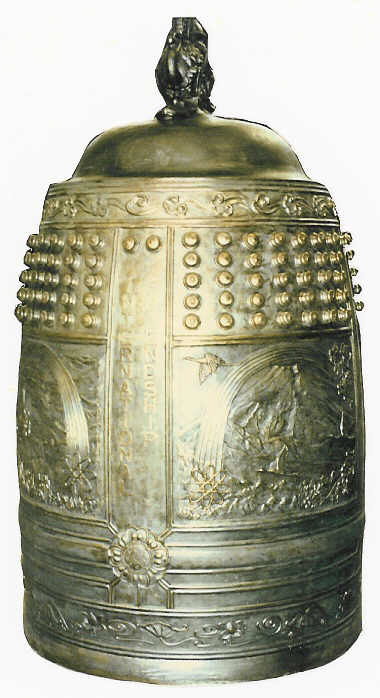 Peace Bells (24 bells, median year = 1996)
1949 - Bell of Peace, Tamon-in Temple, Hiroshima, Japan
1951 - "Pummerin" (cast from Turkish guns), Stephansdom, Vienna, Austria
1954 - Japanese Peace Bell, United Nations Headquarters, New York City
1964 - Hiroshima Peace Bell (by Masahiko Katori), Hiroshima, Japan
1975 - Friendship Tower & Bell (by Rissho Kosei-kai), Bagac, Philippines
1977 - Nagasaki Peace Bell (western per Urakami Cathedral), Hill of Yamazato, Nagasaki, Japan
1988 - Peace Monument, Sydney, New South Wales, Australia
1989 - *World Peace Bell, Volkspark, Friedrichstain, Berlin, Germany
1990 - *World Peace Bell, Parque Lira, Tacubaya, Mexico City, Mexico
1994 - Hill of Humanity Park (for Shiune Sugihara), Kamo-gun, Gifu, Japan
1995 - United Nations Peace Bell, Vienna International Centre, Vienna, Austria
1996 - *World Peace Bell, City Hall, Ottawa, Ontario, Canada
1996 - Japanese Peace Bell, Sacher Park, Jerusalem, Israel
1997 - Friedensglocke des Alpenraumes, Mösern bei Seefeld, Austria
1998 - *World Peace Bell, Jardin Japonés, Buenos Aires, Argentina
1999 - Bell of Peace (melted bullet cartridges), The Pyramid, Tirana Albania
1999 - American Freedom Bell, Charlotte, North Carolina
1999 - World Peace Bell, Newport, Kentucky
2002 - "Bell of Hope" (from UK for 9/11), Trinity Church, New York City, New York
2003 - Peace Bell (for 9/11), Ridgefield Park, New Jersey
2006 - *World Peace Bell, Christchurch, New Zealand
2008 - World Peace Gong (from Indonesia), Magyarország, Hungary
2012 - Peace Bell (at World Choir Games), Cincinnati, Ohio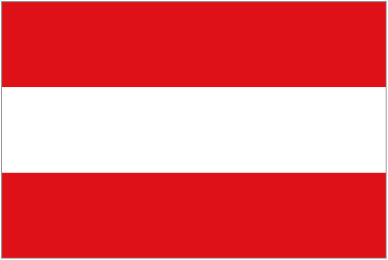 Austria (8 monuments, median year = 1996)
1951 - "Pummerin" Bell (cast from Turkish guns), Stephansdom, Vienna, Austria
1979 - Vienna International Center (IAEA & UNIDO), Kaisermühlen, Vienna, Austria
1988 - Monument Against War & Fascism, Vienna, Austria
1995 - United Nations Peace Bell, Vienna International Centre, Vienna, Austria
1997 - Friedensglocke des Alpenraumes, Mösern bei Seefeld, Austria
2000 - Memorial to Victims of Holocaust, Judenplatz, Vienna, Austria
2001 - Europäische Museum für den Frieden, Burg Schlaining, Austria
2002 - "Garden of Peace" by Werner Horvath (Arendt, Gandhi, von Suttner & Kant), Vienna, Austria
Martin Luther King, Jr. (7 monuments, median year = 1996)
1968 - Lorraine Motel, Memphis, Tennessee – UNINTENTIONAL
1971 - Broken Obelisk, Rothko Chapel, Houston, Texas
1991 - National Civil Rights Museum, Memphis, Tennessee
1996 - "A Landmark for Peace, Martin Luther King, Jr., Park, Indianapolis, Indiana
1998 - "Ten Martyrs of the 20th Century, Westminster Abbey, London, England
2001 - Statue of Martin Luther King, Jr. (by Lei Yixin), Tidal Basin, Washington, DC
2010 - Glick Peace Walk, Walnut Street, Indianapolis, Indiana

Peace Tables & Chairs (7 tables & chairs, median year = 1997)
1938 - Peace Table by Constantin Brancusi,Tg-Jiu, Gorj, Romania
1989 - Civil Rights Memorial (water table) by Maya Lin, Poverty Law Center, Montgomery, Alabama
1994 - "Peace Thrones" by B. Amore & Woody Dorsey, Bluffton University, Bluffton, Ohio
1997 - "Broken Chair" (for Landmine Treaty), Palais des Nations, Geneva, Switzerland
2000 - John Lennon on Park Bench, Vedado District, Havana, Cuba
2001 - Peace Table by George Nakashima (1 of 4), Academy of Arts, Moscow, Russia
2002 - "Seat of Peace," Ngataringa Park, Devonport, Auckland, New Zealand

Peace Walls & Murals (16 walls & murals, median year = 1998)
1339 - Sala della Pace/Peace Hall, Palazzo Pubblico, Siena, Italy
1897 - Handshake of Generals Lee & Grant, Grant's Tomb, New York City, New York
1965 - "Produktion im Frieden/Production in Peace," Eisenhüttenstadt, East Germany
1939 - Peacemakers Mural, California World's Fair, San Francisco, California
1975 - "Raices de la Paz" (by Carlos Paez Vilaro), Organization of American States, Washington, DC
1985 - "Three Minutes to Midnight" mural (by David Fichter), Atlanta, Georgia
1988 - "Freedom Quilt" mural (by David Fichter), American Friends Service Committee, Atlanta, Georgia
1996 - World Wall for Peace (by Carolyna Marks), Little Five Points, Atlanta, Georgia
1997 - "Peace Wall & Moon Gate" (by J.B. Hudson), Bluffton University, Ohio
1998 - "Peace Wall" (hands by Jane Golden), Philadelphia, Pennsylvania
1998 - "More Beautiful & Better World" (by E. Silva), Los Angeles, California
2000 - Mur pour la Paix (by Clara Halter), Champs de Mars, Paris, France
c2001 - Palestinian Child Martyr Monument (Muhammad al-Durrah), Bamako, Mali
2004 - Human Rights Mural (by Yuri G.Yuroz), Coral Springs, Florida
2005 - "Peace is Cool" mural at Pax Christi, Utrecht, Netherlands
c2005 - "To exist is to Resist" mural, Israeli Separation Wall, Bethlehem, Occupied West Bank
2010 - Olympia-Rafah Solidarity mural (for Rachel Corrie), Olympia, Washington
2012 - "Wonder Wheel of Peace" mural, Helsinki, Finland

Africa (11 monuments, median year = 2000)
1913 - National Women's Monument / Vrouemonument, Bloemfontein, South Africa
1925 - Peace Memorial Museum (for World War I), Zanzibar, Tanzania
1960 - Grave of Sylvia Pankhurst (from UK), Cathedral, Addis Ababa, Ethiopia
1981 - Dag Hammarskjöld Memorial & Museum, Ndola, Zambia
1992 - Monument de la Paix / Peace Monument (arch with globe & dove), Bamako, Mali
2000 - Monument de la Paix / Peace Monument (with destroyed arms),Timbuktu, Mali
c2001 - Palestinian Child Martyr Monument, Bamako, Mali
2003 - Peace Bridge (by Reconciliation Commission), Freetown, Sierra Leone
2009 - Peace Monument (girl & boy reading textbooks), Roundabout, Kampla Road, Gulu, Uganda
2011 - Benetton "Unhate" Dove (shell casings), University of Tripoli, Tripoli, Libya
2012 - "Peace & War" by Abdullah Alif, Mogadishu, Somalia
Holocaust & Genocide (median year = 2001)
1948 - Warsaw Ghetto Memorial (by Nathan Rapoport), Warsaw, Poland
1965 - Gedenkstätte Dachau, Dachau, Bavaria, Germany - UNINTENTIONAL
1968 - Armenian Genocide Memorial, Yerevan, Armenia
1988 - Monument Against War & Fascism, Vienna, Austria
1993 - US Holocaust Memorial Museum , Washington, DC
1998 - Victims of Genocides Monument, Montréal, Québec, Canada
2000 - Memorial to Victims of Holocaust, Judenplatz, Vienna, Austria
2001 - Jüdisches Museum / Jewish Museum, Berlin, Germany
2001 - New Mexico Holocaust & Intolerance Museum, Albuquerque, NM
2001 - Holocaust Mahnmal der Kinder (6,000,000 paper clips), Whitwell, Tennessee
2005 - Holocaust History Museum (by Moshe Safdie), Yad Vashem, Jerusalem, Israel
2005 - Memorial to the Murdered Jews of Europe, Berlin, Germany
2007 - Holocaust Documentation & Education Center, Hollywood, Florida
2008 - Sikh Heritage Centre & Holocaust Museum, Derby, England
2008 - Memorial to Homosexuals under Nazism, Berlin-Tiergarten, Germany
2009 - Holocaust Memorial, Bucharest, Romania

Holocaust Rail Cars (3 cars, median year = 2001)
1995 - US Holocaust Memorial Museum, Washington, DC
2001 - Holocaust Mahnmal der Kinder (6,000,000 paper clips), Middle School, Whitwell, Tennessee
2007 - Holocaust Documentation & Education Center, Hollywood, Florida, USA

Hands & Handshakes (10 monuments, median year = 2001)
1897 - Handshake of Generals Lee & Grant, Grant's Tomb, New York City, New York
1910 - North/South handshake atop NY Peace Monument, Lookout Mountain, Tennessee
1965 - "Produktion im Frieden/Production in Peace" Mural, Eisenhüttenstadt, East Germany
1982 - "Both Hands" (of Nelson Mandela), Mandela Gardens, Leeds, England
1998 - "Peace Wall" mural by Jane Golden, Philadelphia, Pennsylvania
2003 - Halabja Martyrs Monument & Museum, Halabja, Kurdistan, Iraq
2007 - Statue of Nelson Mandela by Ian Walters, Parliament Square, London, England
2008 - "Healing Hands," Ennis, County Claire, Ireland
2008-2011 - Humanity Monument, Kars, Turkey
Future - La Mano de la Paz/The Hand of Peace, Tijuana, Mexico

Human Rights (10 monuments, median year = 2002)
1981 - "Temple of Tolerance" (by Jim Bowsher), Wapakoneta, Ohio
1990 - Canadian Human Rights Monument, Ottawa, Ontario, Canada
1993 - "Way of Human Rights" (by Danny Karavan), Nuremburg, Germany
2000 - "The Famous Five," Parliament Hill, Ottawa, Canada
2002 - Green Island Human Rights Memorial Park, Tai-Tung County, Taiwan
2002 - Anne Frank Human Rights Memorial, Boise, Idaho
2004 - Human Rights Mural (by Yuri G.Yuroz), Coral Springs, Florida
2005 - "Wall of Tolerance," Civil Rights Memorial Center, Montgomery, Alabama
2014? - Canadian Museum for Human Rights, Winnipeg, Manitoba
Future - National Center for Civil & Human Rights, Atlanta, Georgia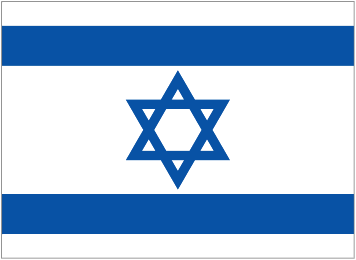 Israel (8 monuments, median year = 2002)
1938 - "Blessed Are the Peacemakers," Mount of Beatitudes, Galilee, Israel
1993 - Doves (by Eliezer Weishoff), Rishon LeZion, Israel
1996 - Japanese Peace Bell, Jerusalem, Israel
2000 - "Path of Peace" (by Danny Karavan), Negev Desert, Israel
2004 - Peace Dove & Globe, Ma'ale Adumim (Israeli settlement), Occupied West Bank
2005 - Holocaust History Museum (by Moshe Safdie), Yad Vashem, Jerusalem, Israel
2008 - Tolerance Monument (from A. Gudzowaty of Poland), Jerusalem, Israel
2008 - Peres Peace House, Jaffa, Tel Aviv, Israel

Middle East - Except Israel & Palestine (7 monuments, median year = 2003)
1952 - Peace Park (For "Peace at home, peace in the world."), Tomb of Kemal Atatürk, Ankara, Turkey
1971 - Azadi Tower / Freedom Tower by Hossein Amanat, Azadi Square, Tehran, Iran
1995 - Tour de la Paix / Peace Tower by Arman (old tanks), Beirut, Lebanon
2003 - Najeen / Survivor (after Saddam Hussein), Fardus Square, Baghdad, Iraq
2003 - Halabja Martyrs Monument & Museum, Halabja, Kurdistan, Iraq
2007 - Tehran Peace Museum, Parke Shahr, Tehran, Iran
2008-2011 - Humanity Monument (by Naif Alibeyoglu), Kars, Turkey

Peace Poles & World Peace Prayer (4 monuments, median year = 2003)
1993 - "May Peace Prevail on Earth" (in Esperanto), Alto Paraiso de Goias, Brazil
2003 - Peace Pole (by Friendship Force), Deeds Point, Dayton, Ohio
2003 - World Peace Prayer Fountain by Hank Kaminsky, Fayetteville, Arkansas
2005 - Peace Pole, Knoxville, Tennessee

Sheet Metal (5 monuments, median year = 2003)
1990 - Hiroshima Victims by Frederick Franck, Peace Garden (Physicians for Social Rresponsibility) , Harrisburg, Pennsylvania
1991 - "Infinity" (from Turkey), Nagasaki Peace Park, Nagasaki, Japan
2003 - Versohnungs / Reconciliation (by Pax Christi), Gronau Westfalen/Losser, Netherlands/Germany
2004 - Cuneiform Peace Sculpture by Jim Havens, Woodstock School, Missoorie, India
2005 - Memorial to Deserters by Hannah Stuetz Menzel, University Botanical Garden, Ulm, Germany

Rocks & Stones (7 monuments, median year = 2003)
1981 - "Temple of Tolerance" (by Jim Bowsher), Wapakoneta, Ohio
1990 - Memorial to the Victims of the Gulag, Lubyanka Square, Moscow, Russia
1998 - Victims of Genocides Monument, Montréal, Québec, Canada
2003 - Monument for Norman Cousins, Hiroshima Peace Memorial Park, Japan
2005 - Peace Sign on Bird Rock, Point Loma, California
2001 - Statue of Martin Luther King, Jr. (by Lei Yixin), Tidal Basin, Washington, DC
2012 - Jerusalem-Friedensstein (Rock of Peace), Bensheim-Hochstädten, Germany \
John Lennon (4 monuments, median year = 2003)
1984 - John Lennon Peace Memorial, Strawberry Fields, Central Park, New York City, New York
2000 - Statue of John Lennon (Park Bench), Vedado district, Havana, Cuba
2007 - "Imagine Peace" Tower, Videy Island, Reykjavik, Iceland
2010 - John Lennon Peace Monument, King's Dock, Liverpool, England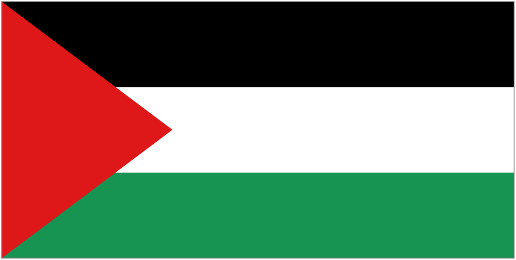 Palestine (11 monuments, median year = 2004)
1994 - Statue of Alex Odeh, Public Library, Santa Ana, California
2001 - Bethlehem Peace Center, Manger Square, Bethlehem, Occupied West Bank
c2001 - Palestinian Child Martyr Monument (Muhammad al-Durrah), Bamako, Mali
2003 - Horse (made from cars destroyed in 2002), Jenin Refugee Camp, Jenin, Occupied West Bank
2003 - "Deir Yassin Remembered" (uprooted olive tree), Seneca Lake, New York
2004 - Peace Dove & Globe, Ma'ale Adumim (Israeli settlement), Occupied West Bank
Date? - Abandoned Peace Dove sculpture, Faqua, Jenin District, Occupied West Bank
c2005 - "To exist is to Resist" mural, Israeli Separation Wall, Bethlehem, Occupied West Bank
2008 - "Gate of Return" (with key), Aida Refugee Camp, Bethlehem, Occupied West Bank
2008 - "Dialogue Quilt" (from Boston), Friends Meeting House, Ramallah, Occupied West Bank
2010 - Olympia-Rafah Solidarity mural (for Rachel Corrie), Olympia, Washington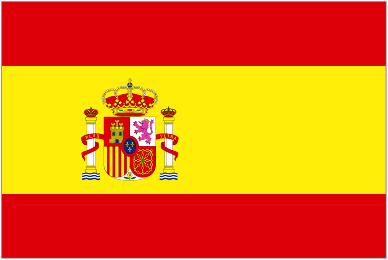 Spain (4 monuments, median year = 2005)
1937 - "Guernica" by Pablo Picasso (shown in Paris), Prado, Madrid, Spain
2005 - Monumento de Derechos Humanos by G. Beltran, Square of Santo Domingo, Murcia, Spain
2005 - Monumento de la Paz by Plací de Gaona, Sayalonga, Andalucia, Spain
2011 - Monument to LGBT People, Ciudadela Park, Barcelona, Spain
CND Peace Symbol (5 monuments, median year = 2005)
1972 - "Hombre en Busca de Paz" / "Search for Peace," Medellín, Columbia
1984 - "Imagine" (John Lennon Peace Memorial), Strawberry Fields, Central Park, New York City, New York
2005 - Peace Sign on Bird Rock, Point Loma, California
2006 - Portland Peace Memorial Park, Steel Bridge, Portland, Oregon
2012 - "Wonder Wheel of Peace" mural, Helsinki, Finland

Museums for Peace Which Are Not INMP Members (29 museums, median year = 2005)
1906 - Wilberforce House Museum, Hull, England
1925 - Peace Memorial Museum, Zanzibar, Tanzania
1925 - Liberty Memorial & Museum, Kansas City, Missouri
1981 - Dag Hammarskold Memorial & Museum, Ndola, Zambia
1987 - Leo Tolstoy, Doukhobor Museum, Verigin, Saskatchewan, Canada
1988 - Canadian Museum of Hindu Civilization, Toronto, Canada
1989 - Canadian Museum of Civilization, Gatineau, Québec, Canada
1989 - Southern Poverty Law Center, Montgomery, Alabama
1991 - National Civil Rights Museum, Memphis, Tennessee
1992 - Birmingham Civil Rights Institute, Birmingham, Alabama
1993 - US Holocaust Memorial Museum, Washington, DC
2000 - National Liberty Museum, Philadelphia, Pennsylvania
2001 - Jüdisches Museum/Jewish Museum, Berlin, Germany
2001 - New Mexico Holocaust & Intolerance Museum, Albuquerque, New Mexico
2004 - National Underground Railroad Freedom Center, Cincinnati, Ohio
2005 - Civil Rights Memorial Center, Montgomery, Alabama
2005 - Holocaust History Museum (by Moshe Safdie), Yad Vashem, Jerusalem, Israel
2005 - Museum of the African Diaspora, San Francisco, California
2005 - Arab American National Museum, Dearborn, Michigan
2006 - John Rabe & International Safety Zone Memorial Hall, Nanjing University, China
2007 - Holocaust Documentation & Education Center, Hollywood, Florida
2007 - International Slavery Museum, Liverpool, England
2008 - Sikh Heritage Centre & Holocaust Museum, Derby, England
2010 - People's History Museum, Manchester, England
2012 - Visitors Center at the Peace Palace, The Hague, Netherlands
2013? - Museum of Peace, Polkovnichiy Island, Semey, Kazakhstan
2014? - Canadian Museum for Human Rights, Winnipeg, Manitoba
Future - National Center for Civil & Human Rights, Atlanta, Georgia

9/11 (4 monuments, median year = 2005)
2002 - "Bell of Hope" (for 9/11 from UK), Trinity Church, New York City, New York
2003 - Peace Bell (for 9/11), Ridgefield Park, New Jersey
2006 - "Grief Tear" (for 9/11 from Russia), Bayonne, New Jersey
2011 - National September 11 Memorial, New York City, New York

Keys (Palestinian Nakba) (2 keys, median year = 2009)
2008 - "Gate of Return" (for 60th anniversary of Al Nakba), Aida Refugee Camp, Bethlehem, West Bank
2010 - Olympia-Rafah Solidarity mural (for Rachel Corrie), Olympia, Washington
LGBT (2 monuments, median year = 2009)
2008 - Memorial to Homosexuals under Nazism, Berlin-Tiergarten, Germany
2011 - Monument to LGBT People, Barcelona, Spain