All known monuments with "peace memorial" in their names are shown below in chronological order.
(There are undoutedly many others yet to be "found" and added to this web page.)

With a few exceptions -- e.g. Put-In-Bay, Ohio, in 1915 & Portland, Oregon, in 2006 -- all of the known monuments are
either (1)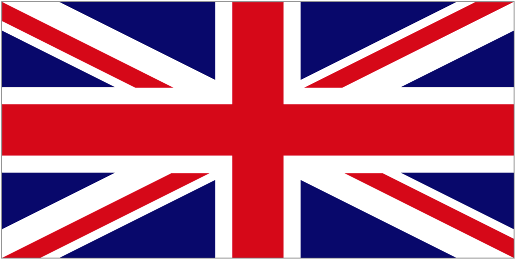 in areas of the British Commonwealth and built just after World War I
or (2)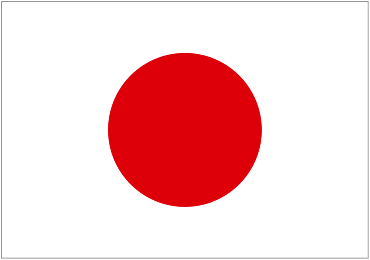 in or near Japan and built after World War II.
The British Comonwealth use of the phrase is addressed on a website of the Peace Pledge Union (PPU), London (England).
The earliest known Japanese use of the phrase is in the title of the "Hiroshima Peace Memorial City Construction Plan" enacted in 1952.
It has not yet been determined if (1) the English phrase as used in Japan is a translation from Japanese and only coincidentally related to the previous use in Commonwealth areas or (2) leaders in Hiroshima were aware that the phrase had been used in English-speaking countries and adopted it for some of the plans, memorials, parks, and museums they created after World War II.
After World War I, a number of "War Memorial Halls" was constructed in Commonwealth countries (not shown here but easily found by Googling). The functions of War Memorial Halls & Peace Memorial Halls appear to be identical. It seems that some communities simply chose the name "Peace" & others the name "War." It is not known if there was any particular significance attached to this or if the choice was arbitrary for all intents & purposes.
Right click image to enlarge.
1939-1945 = World War II
| | | | |
| --- | --- | --- | --- |
| | 1950 - Peace Memorial Rose Garden, Stirling Highway, Nedland, Western Australia (Australia). Near Perth. | | 1953 - Alfrick Peace Memorial Hall, Clay Green, Alfrik & Lulsley (England). Adjacent to the Village Playing Field. |
| | |
| --- | --- |
| | September 26, 1955 - Peace Memorial Auditorium, City Hall, Manhattan, Kansas (USA). "A living memorial to the 2,610 Riley County veterans who served & the 101 soldiers who died in World War II. A plaque in its hall dedicates the auditorium, in part, to 'those patriotic citizens who sacrificed their lives so that American democracy might be preserved.'"/// Click here for historic documents. /// Third image: "Manhattan resident Randi Dale points to the ceiling in Peace Memorial Auditorium in Manhattan where floodlights that illuminated the stage have been removed. Dale said a plan to renovate the auditorium will remove seating and the stage where she has scheduled yearly dance recitals." -- July 2013" |
| | |
| --- | --- |
| | August 6, 1955 - Peace Memorial Museum, 1-2 Nakajima-cho, Naka-ku, Hiroshima (Japan). At site of the atomic bomb on August 6, 1945. Two buildings. One of 3 institutions hosting 6th International Conference of the International Network of Museums for Peace (INMP) in October 2008. One of 9 Japanese institutions described in brochure for 6th International Conference of the INMP in 2008. Click here for Wikipedia article. |
| | | | | | |
| --- | --- | --- | --- | --- | --- |
| | May 1972 - Okinawa Peace Memorial Park, Mabuni Hill, Okinawa (Japan). Click here for many Okinawa peace monuments. | | Date? - Japanese Peace Memorial, Mt. Austin (1353 feet), Guadalcanal Island (Solomon Islands). Has view of Honiara, Iron Bottom Sound & the Florida Islands. | | Date? - Peace Memorial Park, Suicide Cliff, Saipan Island (US Commonwealth of the Northern Mariana Islands). "From the base of Suicide Cliff, you can look upwards to where many Japanese civilians and soldiers jumped to their deaths." |
| | |
| --- | --- |
| | 1985? - Hiroshima & Nagasaki Peace Memorial flower bed 1945 - 1985, Memorial Gardens behind St. Georges Hall, William Brown Street, Liverpool (England). |
| | |
| --- | --- |
| | 1993 - Saiki Peace Memorial Park, Tsuruyamachi Saiki-city, Oita (Japan). "The old naval facilities on this site, which was a former naval port, were dismantled & the area transformed into a park. The large open air is covered by grass and the main spaces are defined as geometric forms by the white paths cutting through it. These simple pathways are dressed with such things as river boulders as well as bout forms [sic], and abstract interpretations of natural flow patterns in Saiki. To these, we constructed mounds, pools & monuments to form a harmonious whole through which the movement of people would become organically involved. That park was solo project by Eiki Danzuka who is director of EARTHSCAPE." |
| | |
| --- | --- |
| | 1995 - 228 Peace Memorial Park, Taipei (Taiwan). Former Taihoku Park renamed in 1996. Contains the National Taiwan Museum, the Taipei 228 Memorial Museum (at the site of a former radio station that operated under Japanese and Kuomintang rule), and a number of memorials to victims of the 228 Incident of 1947, including the Taipei 228 Memorial that stands at the center of the park (as shown by image). |
| | |
| --- | --- |
| | November 1, 2002 - Peace Memorial Gymnasium, St. John the Theologian Greek Orthodox Cathedral, 353 East Clinton Avenue, Tenafly, New Jersey (USA). "Sporting new art and a new name [sic], Peace Memorial Gymnasium is adorned with 63 recently unveiled gold plaques etched with well-known words of peace from Greek Orthodox & other leaders..., circular stained-glass windows, and a 60-by-16-foot mural, its centerpiece a large white dove outlined in 24 karat gold and painted in oil. The dove, carrying an olive branch, was painted by Guillermo Esparza of New York City. |
| | |
| --- | --- |
| | May 31, 2006 - Portland Peace Memorial Park, just south of Steele Bridge, Portland, Oregon (USA). Surrounded by expressways. Dedicated on Memorial Day. "Orchestrated by the Oregon chapter of Veterans for Peace. ...thought to be the largest memorial to the idea of peace in America [sic!]." Or called Portland Memorial Peace Park? |
| | |
| --- | --- |
| | November 2006 - Chukiren Heiwakinenkan / Chukiren Peace Memorial Museum, Kawagoe, Saitama Prefecture (Japan). "The core of the museum's collection, housed in a 180-sq meter warehouse, is the testimony of 300 Japanese veterans who confessed while in custody in China to committing atrocities there, including rape, torture and infanticide. Graphic video and photographic evidence showing some of the most brutal crimes of the Imperial Japanese Army is held in the archives as a resource for scholars." |
Please email your comments & questions to geovisual at comcast.net. Thank you.