"Gaining Perspective in the Holy Land"
A Travel Program in Palestine and Israel, June 13-26, 2011
Led By Dr. Tony Bing, Prof Emeritus, Earlham College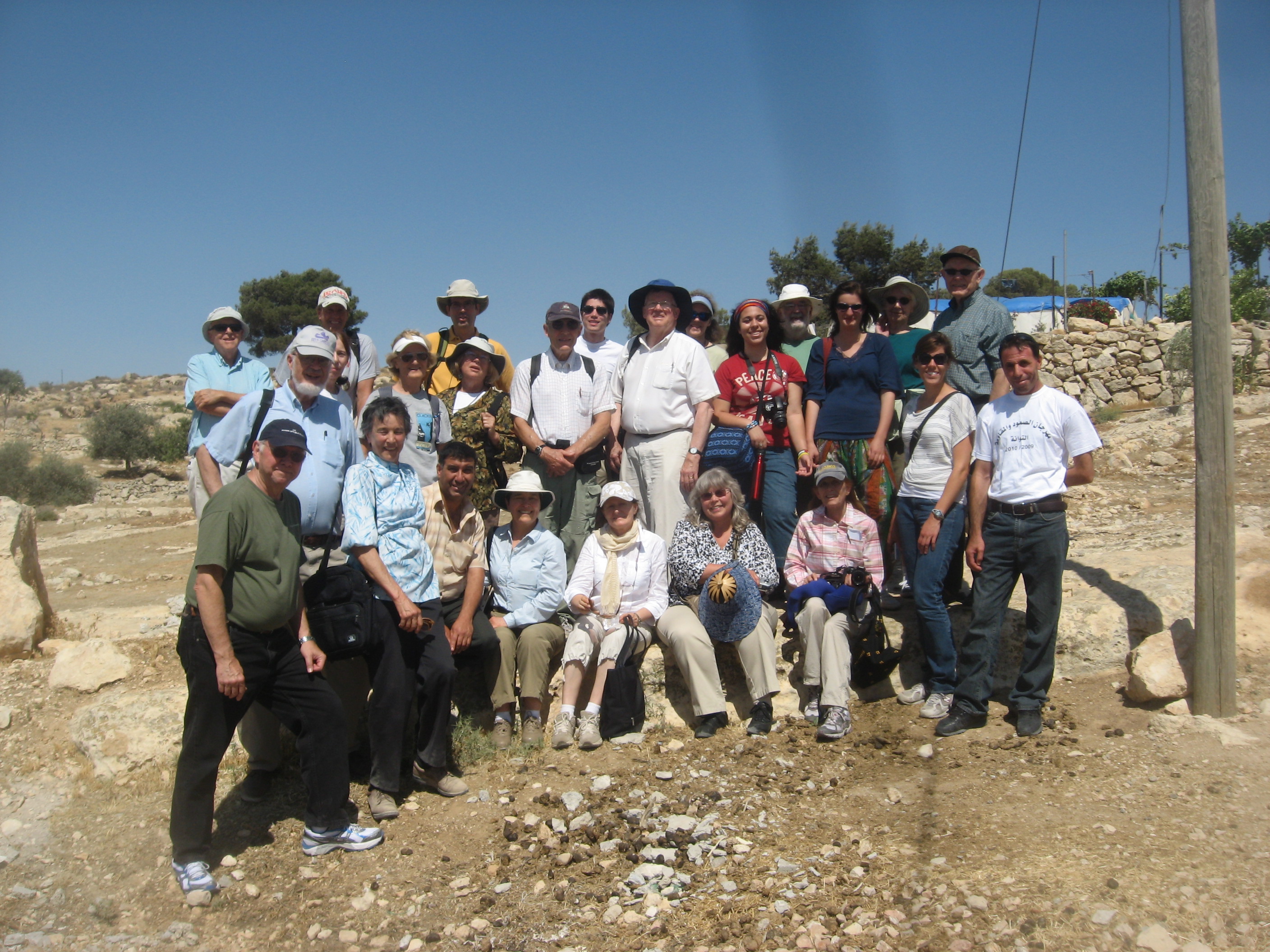 Map of West Bank & adjacent Israel

Entire group in At-Tuwani, South Hebron Hills (West Bank).

Back row: Tony Bing, Will Boland, Bob Broad, Dylan Hile-Broad, Janet Owen, Wil Rutt, Shirley Harriman, Bill Shaw.
Middle row: Ted Lollis, Sandra McQueen, Sandi Everts, Susan Lathrop, Sam Neff, Jim Matlack, Rebecca Pierce, Emma McGrath.
Front row: Bill Harvey, Ruth Neff, Rafat Salsa (guide), Barbara Schonborn, Marina Shaw, Sally Ahnger, Linda Clark, Stacey Keogh, local host.
Missing: David Reese (taking photos), Trayce Peterson (dropped out), Mark Amos (dropped out), Rami Yatim (later guide).



---
This file contains a day-to-day record of our visit to the West Bank. (Another file covers our visit to Israel.)
Each day's record has two parts: Copy of the preliminary preliminary, followed by
illustrated descriptions of places actually visited (and of many people actually encountered).
# = Names for which I have business cards. * = Names for which Jim Matlack copied business cards.
Right click any image to enlarge.
---
This file covers our visit to the West Bank, June 13-20, 2011.
(To see our visit to Israel, June 21-28, 2011, load the file "trip_2011_part _2.htm.")