| | |
| --- | --- |
| | August 11, 1921 - Birth of Alex Haley [1921-1992], Ithaca, New York (USA). |
1939-1959 - Alex Haley serves in the US Coast Guard.
| | |
| --- | --- |
| | 1976 - "Roots: The Saga of an American Family." "A novel written by Alex Haley & first published in 1976. It tells the story of Kunta Kinte, an 18th-century African, captured as an adolescent & sold into slavery in the United States, & follows his life & the lives of his descendants in the US down to Haley. The release of the novel, combined with its hugely popular television adaptation, Roots (1977), led to a cultural sensation in the US. The novel spent 46 weeks on The New York Times Best Seller List, including 22 weeks in that list's top spot. The last seven chapters of the novel were later adapted in the form of a second miniseries, Roots: The Next Generations, in 1979." |
| | |
| --- | --- |
| | N/A - Village of Juffureh, James Island (The Gambia). The village to which Alex Haley traced his ancestor Kunta Kinte. Note Freed Slave Statue at left. |




M
US
E
U
M

May 11, 1977 - Alex Haley Boyhood Home & Museum (Alex Haley State Historic Site), 200 South Church Street, Henning, Tennessee (USA). "Built in 1919 by Will E. Palmer, the maternal grandfather of Alex Haley [1921-1992]. From 1921 to 1929, & during some subsequent summers, Haley lived here with his grandparents. It was on the porch of this house that Haley heard from his grandmother the family stories that inspired him to write Roots: The Saga of an Amerian Family, retelling tales of his African ancestors who were brought to America as slaves. The work won him the 1976 Pulitzer Prize, and the book was presented in an eight- part television adaptation in 1977. Haley is buried on the grounds" (lower right image). New interpretive center (lower left image) was opened in 2008.

M
A
RK
E
R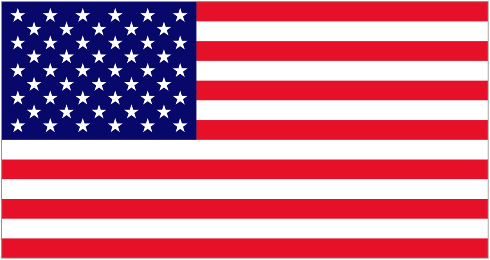 July 8, 1977 - "Alex Haley's Tennessee Roots," by John Egerton in New Times, July 8 1977. Describes the dedication of the Haley home in Henning, Tennessee in 1977. Haley arrived late & left early, thus disappointing townsfolk who had worked hard to welcome their favorite son. Reprintedin "Shades of Gray: Dispatches from the Modern South," Louisiana State University Press, Baton Rouge, 1991, pp. 39-57.
| | |
| --- | --- |
| | January 11, 1990 - "Behold", Martin Luther King, Jr., National Historic Site, Atlanta, Georgia (USA). 12-foot statue of Kunta Kinte from the novel Roots by Alex Haley. Kinte is performing a Mandinka ceremony for his first-born, Kizzy: "Behold, the only thing greater than yourself." Sculpted by Patrick Morelli. Dedicated by Coretta Scott King. There are other Alex Haley statues in Annapolis, Maryland, & Knoxville, Tennessee, and Haley homes in Henning & Clinton, Tennessee. |
| | |
| --- | --- |
| | February 10, 1992 - Death of Alex Haley, where? Grave at Alex Haley Home & Museum, 200 South Church Street, Henning, Tennessee (USA). |
| | |
| --- | --- |
| | February 1998 - Alex Haley Statue, Alex Haley Heritage Square, Morningside Park, 1600 Dandridge Avenue, Knoxville, Tennessee (USA). Child friendly 13-foot bronze statue designed by sculptress Tina Allen depicting Pulitzer Prize winner Alex Haley, author of the novel Roots, who lived in nearby Clinton, Tennessee. |
| | | |
| --- | --- | --- |
| | 1999 - The US Coast Guard honors Haley by naming the cutter USCGC Alex Haley (WMEC-39) after him. | Date? - The main galley at the US Coast Guard Training Center Petaluma at Petaluma, California, is named "Haley Hall" in Haley's honor. "Galley is the only Coast Guard Dining Facility on board the Training Center." |
| | |
| --- | --- |
| | June 12, 2002 - Kunta Kinte - Alex Haley Memorial, City Dock, Annapolis, Maryland (USA). Child friendly bronze statues of Pulitzer Prize winner Alex Haley and three children. "Only memorial in the USA that commemorates the actual name and place of arrival of an enslaved African. Consists of three distinct areas: The Alex Haley sculpture group, Compass Rose, and Story Wall." Note boats in harbor. |
| | |
| --- | --- |
| | May 15, 2008 - Inaguaral 10 Year Celebration of the Alex Haley Statue, Alex Haley Heritage Square, Morningside Park, 1600 Dandridge Avenue, Knoxville, Tennessee (USA). |