Jeannette Pickering Rankin [1880-1973] was the first woman in the US Congress. A Republican, she was elected statewide in Montana in 1916 and again in 1940. A lifelong pacifist, she is the only member of Congress to have voted against the entry of the United States into both World War I in 1917 and World War II in 1941. She is the only woman to be elected to Congress from Montana.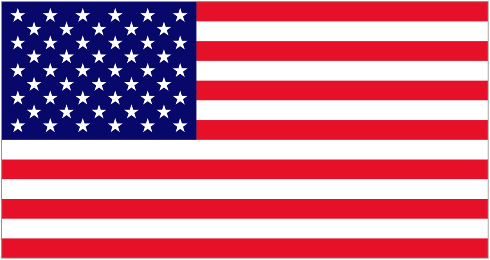 June 11, 1880 - Birth of Jeannette Pickering "on a ranch near Missoula, Montana Territory, the first of seven children (one of whom died in childhood) born to Canadian immigrant & rancher, John Rankin.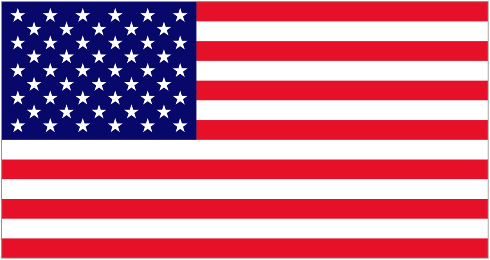 1902 - An uninterested student, Rankin graduated in 1902 from the University of Montana with a BS in biology.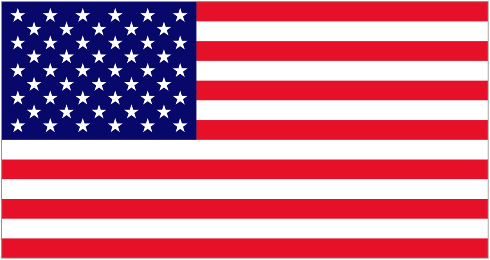 1904 - She then moved to New York in 1904 where she worked as a visiting nurse in the poverty stricken Lower East Side. It was during this time that the foundations of her pacifism were laid." During these years, she began her lifelong relationship with Katherine Anthony.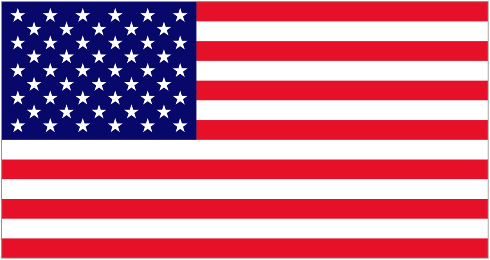 1912 - Rankin became the field secretary of the National American Woman Suffrage Association. Rankin & Katherine Anthony were among the thousands of suffragists at the 1913 suffrage march in Washington, DC, before the inauguration of Woodrow Wilson.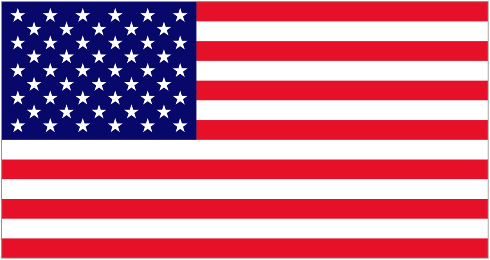 - As war in Europe loomed, Rankin turned her attention to work for peace, and in 1916, ran for one of the two seats in Congress from Montana as a Republican. Her brother served as campaign manager and helped finance the campaign. Jeannette Rankin won, though the papers first reported that she lost the election -- and Jeannette Rankin thus became the first woman elected to the U.S. Congress, and the first woman elected to a national legislature in any western democracy.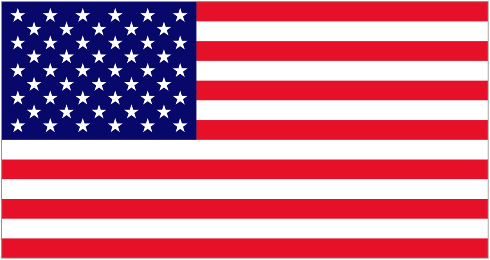 April 6, 1917 - America enters World War I. Two days after the U.S. Senate voted 82 to 6 to declare war against Germany, the U.S. House of Representatives endorses the declaration by a vote of 373 to 50, and America formally enters World War I. Only four days after taking office, Jeannette Rankin made history in yet another way: She voted against U.S. entry into World War I. She violated protocol by speaking during the roll call before casting her vote, announcing "I want to stand by my country, but I cannot vote for war." Some of her colleagues in NAWSA -- notably Carrie Chapman Catt [1859-1947] -- criticized her vote as opening the suffrage cause to criticism as impractical and sentimental.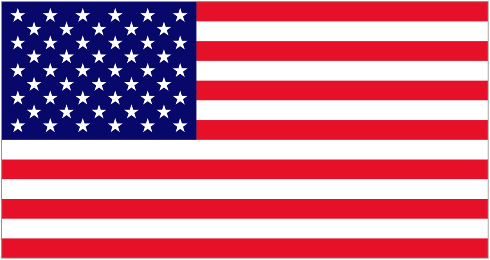 - Rankin used her fame and notoriety in this "famous first" position to work for peace and women's rights and against child labor, and to write a weekly newspaper column.
| | |
| --- | --- |
| | August 18, 1920 - 19th Amendment ratified by Tennessee Legislature, thus extending women's suffrage to all parts of the USA. "On August 18, 1920, it appeared that Tennessee had ratified the amendment - the result of a change of vote by 24 year-old legislator Harry Burn [1895-1977] after receiving a request from his elderly mother [right image] - but those against the amendment managed to delay official ratification. Anti-suffrage legislators fled the state to avoid a quorum, & their associates held massive anti-suffrage rallies & attempted to convince pro-suffrage legislators to oppose ratification. However, Tennessee reaffirmed its vote & delivered the crucial 36th ratification necessary for final adoption." |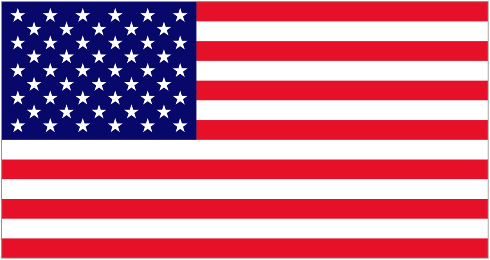 - From her base in Georgia, Jeannette Rankin became Field Secretary of the WILPF & lobbied for peace. When she left the WILPF she formed the Georgia Peace Society. She lobbied for the Women's Peace Union, working for an antiwar constitutional amendment. She left the Peace Union & began working with the National Council for the Prevention of War. She also lobbied for American cooperation with the World Court & for labor reforms & an end to child labor...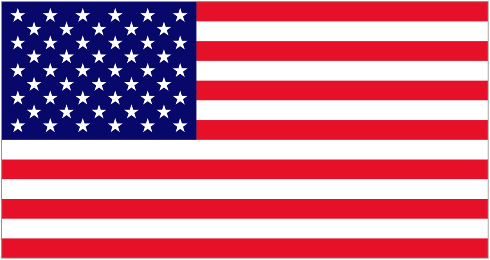 -
In 1935, when a college in Georgia offered her the position of Peace Chair, she was accused of being a Communist, and ended up filing a libel suit against the Macon newspaper. The court eventually declared her, as she said, 'a nice lady.'
| | |
| --- | --- |
| | 1936 - "Peace Memorial to Members of the U.S. Congress Who Voted Against Entrance Into World War, 1917." WHERE IS THIS MEMORIAL PAINTING TODAY? By Karl Yens [1868-1945]. "Photograph by E. F. Caldwell, Arch Beach, Cal." Depicts a forest with an allegorical figure, boy, girl & dog in foreground, surrounded by "To Motherhood, Jennett Rankin, Missoula, Mont. 1880-19," the names of 8 Senators, and the names of 49 Representatives. Jeanettee Rankin [1880-1973] voted against WW-I and WW-II. Inscription: "To the Memory of those Heroic Men, Senators and Representatives, who, having ignominy heaped upon them by a frenzied people, victims of mendacious propagdanda, dared stand forth on those fateful days of April, 1917, to cast their votes against the resolution driving us into an iniquitous foreign war." 1 of 40 monuments in "Peace Symbols" by Zonia Baber (1948), pp. 52-53. Entry #578 in the "Peace Movement Directory" by James Richard Bennett (2001). Image scanned from Baber. All information about this monument is from Baber. Bennett apparently copied his information from Baber. This painting has not been found on any other web site. |
In the first half of 1937, Rankin spoke in 10 states, giving 93 speeches for peace. She supported the America First Committee, but decided that lobbying was not the most effective way to work for peace."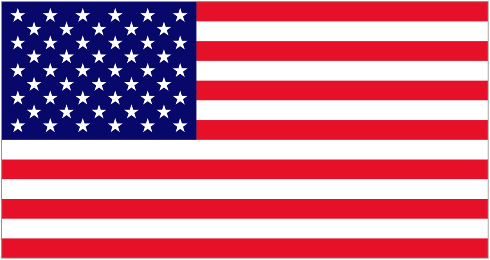 - By 1939, she had returned to Montana and was running for Congress again, supporting a strong but neutral America in yet another time of impending war.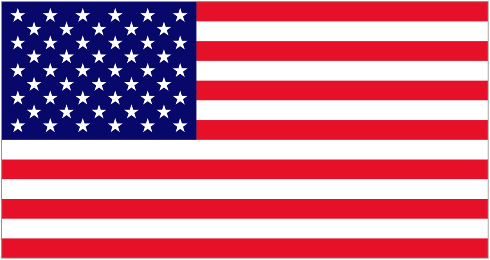 - Elected with a small plurality, Jeannette Rankin arrived in Washington in January 1940 as one of six women in the House, two in the Senate. When, after the Japanese attack on Pearl Harbor, the U.S. Congress voted to declare war against Japan, Jeannette Rankin once again voted "no" to war. She also, once again, violated long tradition and spoke before her roll call vote, this time saying "As a woman I can't go to war, and I refuse to send anyone else" as she voted alone against the war resolution. She was denounced by the press and her colleagues, and barely escaped an angry mob. She believed that Roosevelt had deliberately provoked the attack on Pearl Harbor."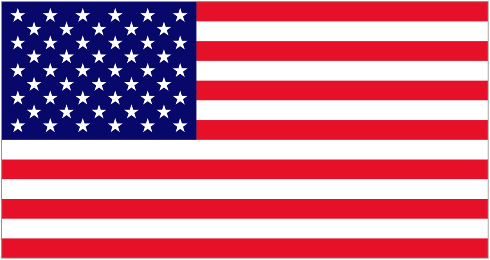 - In 1943, Rankin went back to Montana rather than run for Congress again (and surely be defeated). She took care of her mother and traveled worldwide, including to India and Turkey, promoting peace, and tried to found a woman's commune on her Georgia farm.
| | |
| --- | --- |
| | January 15, 1968 - "Jeannette Rankin Peace Parade," Washington, DC (USA). Rankin leads more than 5,000 women in a protest demanding the US withdraw from Vietnam. Photo caption: "A group of women belonging to the Jeanette Rankin Brigade march in protest of the Vietnam War. Jeanette Rankin, the first female congress member, stands holding the banner at center (wearing eyeglasses)." Photo shows the parade passing Union Station. |
| | |
| --- | --- |
| | May 18, 1973 - Death of Jeannette Pickering Rankin. Buried in Missoula Cemetery, Missoula, Montana (USA). "Just weeks before her 93rd birthday, Jeannette Pickering Rankin died of old age in Carmel, California. However, Rankin remained as active in politics as she could right up until her death. She continued to produce writing promoting women's rights, peace, child welfare & civil rights from her home which remained relevant in the civil rights movement of era." /// "Rankin bequeathed her property in Watkinsville, Georgia, to help 'mature, unemployed women workers.' This was the seed money for the Jeannette Rankin Foundation, a 501(c)(3) (non-profit) organization that gives educational scholarships annually to low income women all across the USA. The organization has built capacity since its single $500 scholarship in 1978 to the 80 $2,000 scholarships it awarded in 2007." |
| | | | |
| --- | --- | --- | --- |
| - | 1980 - Statue of Jennette Rankin, Second Floor, State Capitol, Helena, Monana (USA). Original of statue by Terry Mimnaugh honoring Jennette Rankin [1880-1973] in Statuary Hall, US Capitol, Washington, DC (USA). Entry #576 in the "Peace Movement Directory" by James Richard Bennett (2001). | | 1985 - Statue of Jennette Rankin, Statuary Hall, US Capitol, Washington, DC (USA). Duplicate of statue by Terry Mimnaugh honoring Jennette Rankin [1880-1973] in state capitol, Helena, Montana (USA). Entry #1117 in the "Peace Movement Directory" by James Richard Bennett (2001). |
| | |
| --- | --- |
| | 1986 - Jeannette Rankin Peace Center (JRPC), 519 South Higgins Avenue, Missoula, Montana (USA). "In 1986, activists from a number of small peace & justice groups in the Missoula area envisioned a central clearinghouse for peace information and resources, and a meeting place to gather human spirit for peacemaking. Their hope was to move a concern for peacemaking from the invisible fringes of the community directly into its heart. From a small, loaned room in a church basement, to a rented storefront, to its own home by the Clark Fork River in downtown Missoula, the center has established itself as a visible & active force for a positive future." Entry #577 in the "Peace Movement Directory" by James Richard Bennett (2001). |
| | |
| --- | --- |
| | 1992 - Georgia Historic Marker, Mars Hill Road, near Watkinsville, Oconee County, Georgia (USA). Inscription: "JEANNETTE RANKIN'S GEORGIA HOME. ...first woman to serve in Congress...active in women's suffrage...a peace advocate who opposed all war...purchased land near the Oconee-Clarke County line in the twenties and lived there on a seasonal basis...In the 1920's she helped found The Georgia Peace Society that worked for over ten years to support the Kellogg-Briand Pact which would have outlawed war as a way of settling disputes...the 'Jeannette Rankin Brigade' march in Washington on January 15, 1968." |
| | | |
| --- | --- | --- |
| | August 1, 2002 - "Jeannette Rankin: America's Conscience" by Norma Smith. | 2004 - "In 2004, a play entitled "A Single Woman" based on the life of Rankin, was produced, in 2008 a film adaptation was released." |
| | |
| --- | --- |
| | 2004 - Portrait of Jeannette Rnkin, House of Representatives, Washington, DC (USA). By Sharon Sprung. Jeannette Rankin [1880-1973] was "the first woman to hold national office in the USA when she was elected to the House of Representatives in 1916 by the state of Montana as a member of the Republican Party. She won a second House term 24 years later, in 1940. Each of Rankin's Congressional terms coincided with initiation of US military intervention in each of the World Wars. A lifelong pacifist, she was one of 50 House members (total of 56 in both chambers) who opposed the war declaration of 1917, and the only member of Congress to vote against declaring war on Japan after the attack on Pearl Harbor in 1941." |