Right click image to enlarge.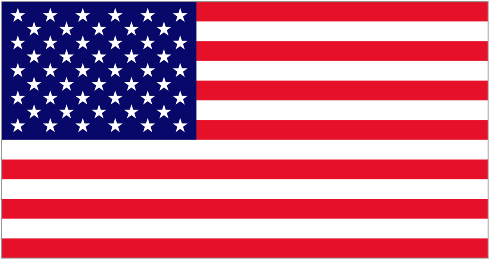 January 9, 2004 - Human Rights Mural, Coral Springs Museum of Art (Csmart), Coral Springs, Florida (USA). By artist Yuri Gevorgian Yuroz. "Commissioned by the United Nations. Joined an already running show on the artist called 'The Narrative Culture of Cubism.'" What's its permanent location?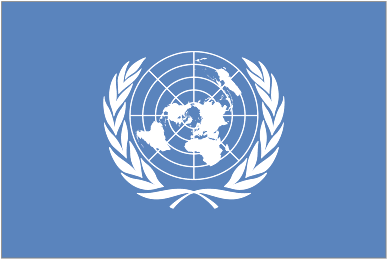 | | |
| --- | --- |
| | March 28, 2004 - Ulm (Germany). Ulmer PACE-Zaun für den Frieden / Ulm PACE Fence for Peace, Bauzaun/Münsterplatz-Neue Strasse / Cathedral Square-New Road, Ulm (Germany). "A permanent location at the Meeting House of Ulm in the Open Court "firmly united with nature." Thanks to the team of the Meeting House for the loving care and care there!" Related to the Internationale Ärzte für die Verhütung des Atomkrieges / International Physicians for Prevention of Nuclear War (IPPNW). |
| | |
| --- | --- |
| | April 2004 - Kigali Memorial Centre, Kigali (Rwanda). "A reminder of the horrors of genocide in an attempt to stop history from repeating itself. The first floor retraces the events leading up to the 1994 genocide and details the heinous event itself. On the second floor is an area devoted to children who were killed in the genocide. Outside are the graves of over 250,000 people, and more are still being created as remains continue to be found." |
| | |
| --- | --- |
| | April 17, 2004 - International Peace Garden, Athens (Greece). One of many International Peace Gardens in different countries. Presented to Athens by Rome (Italy). |
| | |
| --- | --- |
| | Spring 2004 - Statue of Ignacy Jan Paderewski, Polish Embassy, Washington, DC (USA). Life-sized, weighs approximately 400 pounds. Created by renowned sculptor Jessie Corsaut at the Monterey Sculpture Center in California. Donated by Harry E. Blythe III, a well known philanthropist, who owns the San Ignacio Estate in Paso Robles, California (formerly owned by Paderewski). Temporarily installed in the embassy garden until it can be relocated to a permanent public setting in the city. Ignacy Jan Paderewski [1860-1941] was a legendary Polish pianist, composer and statesman. At the 1919 Paris Peace Conference, which formally concluded WW-I, Paderewski and US President Woodrow Wilson reestablished the borders of Poland with the signing and ratification of the Treaty of Versailles. Shortly thereafter, Paderewski became Poland's Prime Minister and Minister of Foreign Affairs. |
| | |
| --- | --- |
| | June 6, 2004 - World Peace Statue, Memorial de Caen, Colleville-sur-Mer, Normandy (France). Ten meter statue of world peace dedicated on 60th anniversary of the D-Day landing in World War II. Donated "au peuple de Normandie" by China. |
| | |
| --- | --- |
| | June 8, 2004 - 50th anniversary of the Japanese Peace Bell at UN Headquarters in New York, New York (USA) is commemorted with a series of UN postage stamps. |
| | | | |
| --- | --- | --- | --- |
| | June 16, 2004 - Menachem Begin Heritage Center, Jerusalem (Israel). "The official state memorial commemorating Menachem Begin [1913-1992], Israel's sixth Prime Minister. The Center is located on the Hinnom Ridge, overlooking Mount Zion & walls of the Old City of Jerusalem. On March 28, 1998, the Knesset passed the Menachem Begin Commemoration Law as an official state memorial project to establish a Center that would preserve the achievements and legacy of Menachem Begin and serve as a Research Institute of the Struggle for the Independence of Israel and its future security and development." | | Date? - "They shall beat their swords into plowshares" Monument, Menachem Begin Heritage Center, Jerusalem (Israel). Begin quoted this verse when he accepted his Nobel Peace Prize in 1978. |
| | |
| --- | --- |
| | 2004 - Peace Monument, Town Square, Ma'aleh Adummim, east of Jerusalem (Occupied West Bank). Opposite the Ma'aleh Adummin mall ("Canion Adumim") which was opened in 1999. Large white dove with world globe between its wings. Ma'aleh Adummin is an illegal Israeil setttlement according to international law. Left image by EWL. Right image by Avishai Teicher via the PikiWiki - Israel free image collection project which says [Google translation] "The sculpture is Moses hatchet. (2004) sculpture called 'Keno the wake eagle chicks float' (Deuteronomy)." |
| | |
| --- | --- |
| | 2004 - Portrait of Jeannette Rnkin, House of Representatives, Washington, DC (USA). By Sharon Sprung. Jeannette Rankin [1880-1973] was "the first woman to hold national office in the USA when she was elected to the House of Representatives in 1916 by the state of Montana as a member of the Republican Party. She won a second House term 24 years later, in 1940. Each of Rankin's Congressional terms coincided with initiation of US military intervention in each of the World Wars. A lifelong pacifist, she was one of 50 House members (total of 56 in both chambers) who opposed the war declaration of 1917, and the only member of Congress to vote against declaring war on Japan after the attack on Pearl Harbor in 1941." |
| | |
| --- | --- |
| | 2004 - Amitabha Stupa & Peace Park, Sedona, Arizona (USA). "About halfway between Phoenix & the Grand Canyon, is a must-visit place for spiritual seekers the world over. Since 2004, such visitors have been flocking to Sedona's Amitabha Stupa. (Some call it Sedona's newest vortex.) Sitting majestically among the pinion & juniper pines, and surrounded by a landscape of stunning crimson spires, it is a jewel to behold. On any given day, dozens of visitors trek up the short winding trails to the 36 foot Amitabha Stupa & the smaller Tara Stupa for prayer, meditation, healing & the experience of peace in a sacred place." /// "Regrettably the future of the Peace Park as a Sedona destination is uncertain. A loan totaling $698,000 must be paid off by June 15, 2012, in order to secure the sacred land the Stupa & Peace Park rests upon." |
| | |
| --- | --- |
| | July 8-18, 2004 - Peace Bell, 3rd Choir Olympics, Bremen (Germany). "The Hanseatic city of Bremen continued the success story of the Choir Olympics, proving to be an excellent host of the world's biggest choir competition. The closeness of the event locations and the compact setting of the city center created an unbelievable atmosphere. Music was made and sung on every street corner of the city center, so that one could truly take the Choir Olympic Idea completely literally: singing together brings nations together. Patron: Dr. Henning Scherf, President of the Senate of the Free Hanseatic City of Bremen. |
| | |
| --- | --- |
| | July 30, 2004 - Peace Mural, Bogside, Derry (Northern Ireland). In 2007, brothers Tom and William Kelly and their friend Kevin Hasson from Derry, collectively known as the 'Bogside Artists', recreated their famous 'Peace' mural on the Mall in Washington, DC (USA). The original depicts a dove of peace. Click here for distant view. |
| | |
| --- | --- |
| | Summer 2004 - "Peace Machine" Mural, Peace Pledge Union (PPU), 1 Peace Passage, London (England). Drawn by children from two primary schools. Depicts a "peace machine" which transforms weapons and soldiers into tools and people for peace. One of 21 peace monuments named by the PPU website. |
| | |
| --- | --- |
| | August 24, 2004 - World Peace Monument, Korea-Japan Friendship Training Center, Soka Gakkai International (SGI), Cheju Island (South Korea). Has six bronze statues representing the six continents: Asia, Africa, Oceania, North America, South America & Europe. |
| | |
| --- | --- |
| | September 21, 2004 - "Peace Grove," Jordan Park, Salt Lake City, Utah (USA). Grove of 11 Giant Sequoia trees. "Vaughn Lovejoy, who was then working for Tree Utah, made this one happen." // "Decicated on International Day of Peace by representatives from the Buddhist, Quaker, Jewish, LDS, Catholic, Episcopalian, Unitarian, Muslim, Baha'i & Native American religions. Representatives from the state Hispanic & Asian cultural ofices were also in attendance. Christians, Jews, Buddhists, Mulims, Native Americans & agnostics, alike, worked side by side that crisp afternoon to plant the young sequoia trees..." Information courtesy of Deb Sawyer, Gandhi Alliance for Peace. N.B.: No photo found. Image shows what the grove might look life after it grows to maturity. |
| | | | |
| --- | --- | --- | --- |
| | September 21, 2004 - National Museum of the American Indian, Smithsonian Institution, Fourth Street & Independence Avenue, SW, Washington, DC (USA). "Dedicated to the life, languages, literature, history & arts of the Native Americans of the Western Hemisphere. It has three facilities: the National Museum of the American Indian in Washington, DC; the George Gustav Heye Center, a permanent museum in New York City; and the Cultural Resources Center, a research & collections facility in Suitland, Maryland. The foundations for the present collections were first assembled in the former Museum of the American Indian in New York City, which was established in 1916, and which became part of the Smithsonian in 1990." | | September 21, 2004 - "Allies in War, Partners in Peace," 4th Floor, National Museum of the American Indian, Smithsonian Institution, Fourth Street & Independence Avenue, SW, Washington, DC (USA). "Statue by Edward Hlvaka donated by Onieda Nation of New York. Depicts George Washigton, Onieda chief Shenendoah & Polly Cooper (who delivered provisions to Washington's troops during the American Revolution). |
| | |
| --- | --- |
| | September 23, 2004 - "Garden of Peace Memorial," Boston, Massachusetts (USA). Commemorates all victims of homicide. Right image shows ibis sculpture. |
Please email your comments & questions to geovisual at comcast.net. Thank you.