Please email your comments & questions to geovisual @ comcast.net. Thank you.
Click here to join Friends of Peace Monuments.
41 Peace Monuments
Depicting Horses, Birds and Other Animals
(Except Doves and Lion & Lamb)
Click here for monuments depicting peace doves.
Click here for monuments depicting origani peace cranes.
Click here for monuments depicting a lion and lamb (from Isaiah 11: 6-9).
Right click image to enlarge.
| | |
| --- | --- |
| | 1793 - "Goddess of Peace," Quadriga, Brandenburger Tor / Brandenburg Gate, Berlin (Germany). Interpretation changed after the German victory over France in 1814 when the woman became Victoria, the goddess of Victory, by adding a Prussian eagle on an iron cross to her ensemble. Changed again to a symbol of the Third Reich when the Nazis reached power. |
| | |
| --- | --- |
| | 1857 - "La Paix / Peace," La cour Napoléon, Palais du Louvre, Paris (France). One of two stone groups (Guerre et Paix, angle nord-est et sud-est) by Auguste Préault [1809-1879]. "You can see the detail that went into its production with the eagle, the lions head, the figure & much more, by the French sculptor Preault, who studied under David d'Angers, yet was never admitted to the Ecole des Beaux Arts. And although he had a bad start to his career, with works being refused and criticised during the Second Empire, Antoine Augustin Preault, often known as just Auguste Preault, began to receive numerous public commissions and became respected for his characters and expressions within the statues that he sculpted..." |
| | |
| --- | --- |
| | 1871 - Apotheosis of War, Tretyakov Gallery, Moscow (Russia). Crows picking a pile of skulls. Oil on canvas by Russian artist Vasily Vasilyevich Vereshchagin [1842–1904]. Dedicated by the artist "to all conquerors, past, present and to come." |
| | |
| --- | --- |
| | 1906-1910, 1985 - "The Brown Dog," Battersea, London (England). "The original statue of the brown dog [left image], by Joseph Whitehead, was erected in Battersea in 1906, presumed destroyed in 1910... Led to a street battle in Trafalgar Square on 10 December 1907 between 1,000 medical students, 400 police officers, and crowds of suffragettes & trade unionists... A new statue, by Nicola Hicks [right image], was erected in Battersea Park in 1985... The Brown Dog affair was a political controversy about vivisection that raged in Edwardian England from 1903 until 1910. It involved the infiltration of University of London medical lectures by Swedish women anti-vivisection activists, pitched battles between medical students and the police, police protection for the statue of a dog, a libel trial at the Royal Courts of Justice, and the establishment of a Royal Commission to investigate the use of animals in experiments. The affair became a cause célèbre that reportedly divided the country." |
| | |
| --- | --- |
| | 1912 - "Angel of Peace Descending on the Chariot of War," Quadriga, Wellington Arch, Hyde Park Corder, London (England). "By Adrian Jones [1845-1938]. The face of the charioteer leading the quadriga is that of a small boy (actually the son of Lord Michelham, the man who funded the sculpture). The largest bronze sculpture in Europe." Replaced Matthew Cotes Wyatt's gigantic equestrian statue of Wellington that was taken down and not replaced when the arch moved from its first location opposite Apsley House to Hyde Park Corner in 1882-83. |



M
O
N
U
M
E
N
T

November 11, 1927 - Peace Monument, Battlefield Drive & Granny White Pike, Nashville, Tennessee (USA). Angel of Peace at top. Lower group depicts a youth (the united nation) reigning in two powerful horses (North & South) under a rainbow of peace. Designed by Italian Giuseppe Moretti [1857-1935] most famous for Vulcan in Birmingham, Alabama (1904). Originally dedicated on Armistice Day 1927. Rededicated in 1999 after being moved from original base which was encroached by a modern expressway. The 1927 & 1999 bases are identical with the same three inscriptions: Text #1: "The spirit of youth holds in check the contending forces that struggled here in the fierce Battle of Nashville, December 16th, 1864, sealing forever the bond of union by the blood of our heroic dead of the World War 1917-1918." Text #2 from Ralph Waldo Emerson [1803-1882]: "A monument like this, standing on such memories, having no reference to utilities, becomes a sentiment, a poet, a prophet, an orator, to every passerby." Text #3 is a poem by state librarian John Trotwood Moore [1858-1929]. Entry #934 in the "Peace Movement Directory" by James Richard Bennett (2001).
| | |
| --- | --- |
| | July 30, 1929 - Statue of Romulus & Remus, City Hall, Rome, Georgia (USA). "On a base of white marble from Tate, Georgia, with a brass plaque inscribed: 'This statue of the Capitoline Wolf, as a forecast of prosperity and glory, has been sent from Ancient Rome to New Rome during the consulship of Benito Mussolini in the year 1929." In 1940, anti-Italian sentiment due to World War II became so strong that the Rome city commission moved the statue into storage to prevent vandalism and replaced it with an American flag. In 1952, the statue was restored to its former location in front of City Hall.'" Info courtesy of George & Renae Stone. |
| | | |
| --- | --- | --- |
| | 1930's - "Swords Into Plowshares," Klassen Court, Bluffton College, Bluffton, Ohio (USA). Bronze plaque by Ukranian-American Mennonite artist John Peter Klassen [1888-1975]. Depicts horse-drawn plow. Based on Issiah 2:4: "They shall beat their swords into plowshares." Photo by EWL. Klassen Clourt contains several other outdoor sculptures by John Peter Klassen. On the right is "Plowing the Steppes," an oil painting by the same artist. | |
| | |
| --- | --- |
| | 1941 - International Peace Monument (Bench), Belle Isle Park, Detroit River, Detroit, Michigan (USA). Carved on the back of the bench are an eagle with 13 stars for the US and a crown and lion for Canada. Inscribed "With this everlasting witness we keep peace with our neighbors as they have kept peace with us throvghovt the years." Entry #494 in the "Peace Movement Directory" by James Richard Bennett (2001). |
| | |
| --- | --- |
| | 1951 - "Arts of Peace" Equestrian Statues, Arlington Memorial Bridge, Washington, DC (USA). By American sculptor James Earle Fraser [1876-1953]. "Music & Harvest" (left) is a winged Pegasus between a male figure with a bundle of wheat & a sickle & a woman with a harp. "Aspiration & Literature" (right) is another Pegasus flanked by figures holding a book & a bow. The guilded bronze statues are approximately 17 feet tall atop granite pedestals. They were commissioned in l925 & their designs approved in 1933, but the statues were not erected until after WW-II when they were cast & gilded by Italy as a gift to the USA. |
| | |
| --- | --- |
| | 1954 - Horsewoman (Monument of Peace), United Nations, New York, NY (USA). "One of the symbols of the United Nations that everybody knows is... a sculpture created by Antun Augustincic [1900-1979]. It was given as a gift to the UN and it is situated in front of the main building in New York. The basement of the monument is made of the marble from the Croatian island of Brac. The equestrian statue was cast in the city of Zagreb, capital of Croatia." |
| | |
| --- | --- |
| | 1958 - Statue of Simon Bolivar, Virginia Avenue, E Street & 18th Street, NW, Washington, DC (USA). "The height of the tip of the sword touching 27 feet makes this eight-ton statue technically the tallest in town. Simon Bolivar [1783-1830] liberated what are now Venezuela, Peru, Bolivia and Ecuador. Bolivia was named in his honor. Although he was hated at the time of his death, he has since become recognized and honored as the liberator of much of South America." Statue by Felix de Weldon [1906-2003] whoa lso sculpted the Iwo Jima Memorial in Arlington, Virginia. |
| | |
| --- | --- |
| | May 9, 1966 - Statue of Peace ("New Leaves"), in front of Hiroshima Peace Memorial Museum, Hiroshima (Japan). By sculptor Katsuzo Entsuba [1905-2003]. Built by Hiroshima South District Rotary Club on the club's 10th anniversary. Depicts girl with a faun. Inscribed with poem by Dr. Hideki Yukawa (first Nobel laureate from Japan): "O god of evil, do not come this way again. This place is reserved for those who pray for peace." #32 of 56 "cenotaphs & monuments" on the Virtual E-Tour. |
| | |
| --- | --- |
| | 1969 - Amistad Dam, between Del Rio, Texas (USA). & Cuidad Acuna (Mexico). Image shows both national emblems on the border in the middle of the dam. |
| | |
| --- | --- |
| | April 10, 1970 - Kankokujin Genbaku Giseisha Irei Hi / Korean Atom Bomb Victims' Memorial, Peace Memorial Park, Hiroshima (Japan). Engraved "Souls of the dead ride to heaven on the backs of turtles" and stands on a turtle-shaped base. Originally erected at the western end of Honkawa Bridge outside Peace Memorial Park. Moved into the park with Japanese monumen, ts in July 1999 atter years of controversy. #11 of 56 "cenotaphs & monuments" on the Virtual E-Tour. |
| | |
| --- | --- |
| | 1978 - Statue of Justice, Lobby, Kansas Judicial Center, 301 SW 10th Avenue, Topeka, Kansas (USA). "An 8 Wonders of Kansas Art finalist because of the beauty of the 22-foot white marble statue designed by Bernard (Poco) Frazier [1906-1976] & because of the importance of its symbolic portrayal of justice as possessing clear vision & swift & accurate action."/// "Justice in Kansas is depicted as the compassion & sensitivity of a woman holding the powers of unrivaled vision & swift & accurate action, as evidenced by the sculpture 'Justice' in the atrium of the Judicial Center in Topeka. The gentle, kneeling posture of a woman is holding aloft a native Prairie Falcon, one of the swiftest birds known, whose vision is thought to be eight times more powerful than man's." |
| | |
| --- | --- |
| | 1987 - Reconciliation Park, Mankato, Minnesota (USA). Relations between the Dakota & non-Dakota people of the area were strained for decades after the US-Dakota War, particularly the hanging of the 38 Dakota. In 1980 the City of Mankato presented the Dakota people with a park. In 1987, the 125th anniversary of the execution, Minnesota's Governor declared a Year of Reconciliation. The City of Mankato commissioned local artist Tom Miller to create the statue 'Winter Warrior' that stands at the site of the execution, next to the Mankato Public Library. In 1992 the City of Mankato purchased the site of the execution and named it Reconciliation Park. People from the Mankato community worked with Dakota people to raise funds for a statue of a white buffalo at the park. People gather there every December 26th, the anniversary of the execution, in prayer and remembrance. |
| | |
| --- | --- |
| | September 1990 - Good Defeats Evil, UN Gardens near 47th Street, United Nations, New York City, New York (USA). Forty-foot metal statue of St. George brandishing a crucifix as he slays a nuclear dragon. Gift of the Soviet Union. Sculpted by Zurab Tsereteli who also made the Tear Drop memorial for 9/11 in Bayonne, New Jersey in 2006 (qv). |
| | |
| --- | --- |
| | May 3, 1996 - International Friendship Bell, Oak Ridge, Tennessee (USA). Represents 50th anniversary of the City of Oak Ridge. Paid for in part by contributions by the people of sister city Naka-Machi (Japan). Only inscriptions on the bell are PEACE, INTERNATIONAL FRIENDSHIP, and the dates of Pearl Harbor, Hiroshima, Nagasaki, and VJ Day. Bell cast by Sotetsu Iwasawa, Iwasawa no Bonsho Co., Ltd., Kyoto (Japan). One panel depicts flyng cranes & other symbols of Japan. Another panel depicts mocking birds & other symbols of Tennessee. To hear this bell click here. |



F
OU
N
T
A
I
N

1996 -- International Peace Fountain, Woodruff Park, Five Points, Peachtree Street and Auburn Avenue, Atlanta, Georgia (USA). "Commemorates Atlanta's pivotal role in the world wide human and civil rights movement." Created in time for the Olympic Games in the Summer of 1996. Includes "Phoenix Rising from the Ashes"which was designed by Gamba Quirino, cast in Italy, and depicts a woman being lifted from flames by a phoenix in flight. This statue was commissioned in 1967 (or 1969?) to commemorate the 100th anniversary of its Rich's Department Store at Spring Street & Martin Luther King Boulevard. It was moved to Woodruff Park in 1995 and now represents the city of Atlanta and its ascent from the ashes and devastation of the Civil War to become an important international city.




H
O
R
S
E
S

Upper image:
1997 - "The Day the Wall Came Down," George H. Bush Presidential Library, College Station, Texas (USA). Dedicated to freedom. Features five Mustangs jumping a crumbling Berlin Wall. A copy is at the Allied Museum, near Brandenburg Gate, Berlin (Germany). Sculpted by Veryl Goodnight (who lives in San Juan National Forest in Colorado).
Lower image:
1998 - "The Day the Wall Came Down," Allied Museum, near Brandenburg Gate, Berlin (Germany). Given by the US government to the German people. Dedicated to freedom. A twin of the original bronze at the George H. Bush Presidential Library in College Station, Texas (USA).
| | |
| --- | --- |
| | September 21, 1997 - Pax-Stien / "Pax" (Peace Memorial), near Lindesnes, Vest-Agder (Norway). At southernmost point of the Norwegian mainland. "On 21st October 1942, M/S Palatea, a German ship carrying prisoners of war, was torpedoed off Lindesnes lighthouse. 915 Russian prisoners & 71 Germans perished." /// "Unveiled by King Harald V of Norway, the memorial monument was designed by sculptor Arne Vinje Gunnerud [1930-2007]. It consists of a Common Buzzard in bronze with unfolded wings, on a platform of natural rock. A 986-strong choir, one singer for every life lost on the ship, sang at the unveiling of the monument." /// "The statue is of 'Russian bird' of the kind woodcut by so many russian prisoners-of-war during the war [sic]." |
| | |
| --- | --- |
| | 2001 - Friendship Monument, Shoreline Boulevard at Lawrence Street, Corpus Christi, Texas (USA). "Bronze sculpture of Captain Blas Maria de la Garza Falcon by artist Sherman Coleman, M.D. The Westside Business Association sponsored this statue. The statue pays tribute to Falcon, an empressario credited with founding the first Spanish settlement north of the Rio Grande, near Petronila in 1764. In 1762, Falcon was commissioned to explore the Nueces River area by Don Jose de Escandon, the Governor of Nuevo Santander, a Spanish Territory extending from the San Antonio River to the Punuco River near Vera Cruz, Mexico. He later brought the first longhorn cattle to South Texas when he established a ranch in the area." |
| | |
| --- | --- |
| | July 4, 2002 - Phoenix Peace Fountain, Coleraine, County Londonderry (Northern Ireland). Gift from "the communities of the USA to the communities of Northern Ireland,...celebrates 'Northern Ireland rising from the ashes of past violence...' In the form of Giant's Causeway stones... Above these sits the phoenix bird arising from the flames... Within are the melted down thousands of guns which were collected from across America between March 2001 and February 2002. Some of the outlines of these firearms are still to be seen within the 'Nest' of the bird and also at the base of the pool." Contributors mainly from northern Ohio. Project led by Dr. Michael J. Whitely of Kent State University & Inspirational Media International, Inc. (IMI). |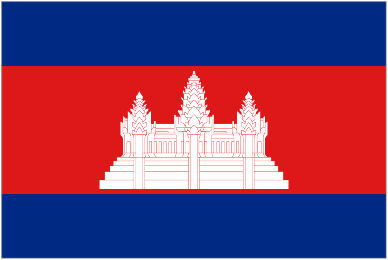 September 27, 2007 - "World of Peace," Kompong Thom (Cambodia). "Depicts three catfish with a globe balancing on the nose of the highest leaping fish." Made out of old guns and weapons that had been used by the Khmer Rouge.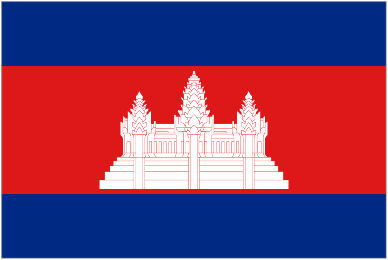 October 9, 2007 - "Naga for Peace & Development," Batambang (Cambodia). "I followed the river down to a large square surrounding a large metal sculpture of (you guessed it) Naga. As I approached the statue, it began to look a little bizarre, as if crafted from many small pieces. It turns out that the large statue is made out of old guns and weapons that had been used by the Khmer Rouge."
| | |
| --- | --- |
| | August 2009? & later - Lost Bird Project (LBP). Five sculptures of extinct North American birds by Cornell University Professor Todd McGrain: Heath Hen - Manuel F. Correllus State Forest, Martha's Vineyard, Massachusetts (USA); Passenger Pigeon - Grange Insurance Audubon Center, Columbus, Ohio (USA); Carolina Parakeet - Kissimmee Prairie Preserve State Park, Okeechobee, Florida (USA); Great Auk – Fogo Island, Newfoundland (Canada); & Labrador Duck - Brand Park, Elmira, New York (USA) first installation (August 2009?). |
| | |
| --- | --- |
| | March 15, 2015 - Peace Icon, Peace Square, Sharm El-Sheikh (Egypt). "The height of the icon about 34.5 meters, 26.5 meters height height net, and display the wings 24 meters, flanked Baloiconh Fountain 35 meters in diameter, with about 47 water nozzle out of different heights reaches a height of 16 meters in a spiral,Peace icon is a memorial Peace Park mediates amounting to 36 thousand square meters at the entrance of Sharm el-Sheikh International Airport & the Dahab & the ring road to the city of Sharm El Sheikh. Icon is designed in the form of clusters of black granite bearing the lotus leaf topped eight inspired by the wings of the wings of [Egyptian sun god] Ra carry globe diameter of 10 meters on the world map of stainless steel, the specific location of Egypt in gold & fly above the bathroom that holds an olive branch symbol of peace, & suggests eight wings to the main directions, north & south, east & west-east & north-west & north-east & south-west & the south. It was taking into account the work of the restaurant parking adorned the entrance to the courtyard in front of the icon is surrounded by palm trees & designed light-curve directs visitors to the walkway around the fountain. Icon established and designed in the hands of an Egyptian symbol of peace was registered in the Guinness Book of Records as the largest & longest metal work of art in the world" [sic]. /// "Sharm el-Sheikh is sometimes called the 'City of Peace,' referring to the large number of international peace conferences that have been held there." |
| | |
| --- | --- |
| | July 18, 2015 - Mackinac Island Peace Garden, Mackinac Island, Michigan (USA). Includes "Be Still" sculpture by Gareth Cartiss (statue of Indian standing on a Great Turtle & flanked by an American eagle & a British lion). "This peace garden & statue represent the War of 1812 and the now lasting peace between the nations involved." Dedicated exactly 200 years to the day after Britain peacefully returned control of the island to the United States. |
| | |
| --- | --- |
| | April 15, 2016 - monument to dead beef cattle, Tomioka, Fukushima Prefecture (Japan). "About 170 cattlemen gathered here to dedicate a monument to beef cattle that died from starvation or had to be euthanized as a result of the Fukushima nuclear disaster [in March 2011]." |
Please email your comments & questions to geovisual @ comcast.net. Thank you.