Right click image to enlarge.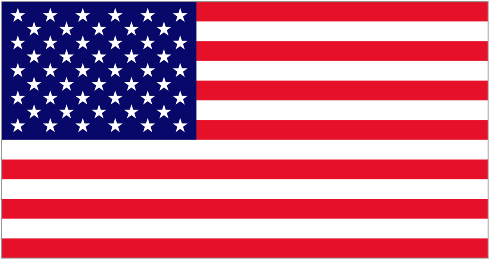 1975 - Statue of Mary Dyer, Friends Center, 1501 Cherry Street, Philadelphia, Pennsylvania (USA). "The Massachusetts legislature enacted a law that every Quaker in its jurisdiction should be banished on pain of death. Mary Dyer [c1611-1660] was hanged in May 1660 for re-entering that colony, rather than abandon the principles of freedom of speech and conscience." Original of this statue is is Boston, Massachusetts; another copy is in Richmond, Indiana.



C
E
NT
E
R

August 6, 1975 - Peace Resource Center (PRC), Wilmington College of Ohio, Wilmington, Ohio (USA). "Has "the world's largest collection (outside of Japan) of reference materials related to the atomic bombings of Hiroshima & Nagasaki." Founded by Barbara Leonard Reynolds who also founded the World Friendship Center (WFC) in Hiroshima (Japan) in 1965. Entry #820 in the "Peace Movement Directory" by James Richard Bennett (2001). One of 27 US museums in "Museums for Peace Worldwide" edited by Kazuyo Yamane (2008).

C
E
NT
E
R

Date? - Quaker Heritage Center (QHC), 1870 Quaker Way, Wilmington, Ohio (USA). One of 27 US museums in "Museums for Peace Worldwide" edited by Kazuyo Yamane (2008).
| | |
| --- | --- |
| | Memorial Day 1976 - Whittier Peace Memorial, Civic Center, Whittier, California (USA). " Inscribed: "Dedicated to world peace in grateful memory of those who have given up their lives in the past wars in order that we may live in peace." /// "This wording is consistent with the philosophy of Whittier's first settlers, the Quakers, who did not believe in memorializing war, but who gave honor to those who fought in defense of others."/// "The names of 157 men who were killed, & two missing in action in Vietnam, are listed on 3 bronze plaques. The 4th plaque contains the dedication & Whittier Bicentennial logo. The sundial represents the world as a hollow sphere with the equatorial band parallel to the equator. Parallel to the axis of the earth and pointing to the North Star is the arrow, or gnomon, it casts a shadow on the equatorial band indicating the time & was designed to fit local time changes. The memorial was designed by the architect William H. Harrison."" /// "Renovated in 2010 and re-dedicated on November 11, 2010 (lower image), "in honor of those already named on the monument [residents who died in four wars in the last century: World War I, World War II, Korea & Vietnam] as well as those who have died in recent military action... A curving white wall highlights the Memorial, which will also be surrounded by flags--the US Flag, flags of all the branches of the American military groups and the POW Flag." |
| | |
| --- | --- |
| | 1989 - Quaker Tapestry, Friends Meeting House, Kendal, Cumbria, England (UK). A chronicle of Quaker life over 350 years. 77 hand-crafted embroidery panels, beautifully illustrated by 4,000 men, women and children from 15 countries. Click here for Wikipedia article. |
S
T
A
T
U
E

1994 - Underground Railroad Memorial, near W.K. Kellogg Manor House, off of West Van Buren Street, Battle Creek, Michigan (USA). "The nation's largest monument to the Underground Railroad. The 28 foot long & 14 foot high bronze statue was made possible by the generosity of the WK Kellogg Foundation & Glenn A. Cross Estate. The lovely park like setting with flower-lined pathways showcases the beauty of the statue. A information kiosk is on site to provide information. Honors the men & women who operated the Underground Railroad. Foremost figures are Harriet Tubman [1822-1913] & Quaker Erastus Hussey [1800-1889], a local "conductor" of the Underground Railroad. (Sarah Hussey is one of the figures on the side of the memorial.) Harriet Tubman never came to Battle Creek." /// See paper by Anthony Patrick Glesner (1995).
| | |
| --- | --- |
| | 1996 - Jane Addams Memorial Park, 600 North Lake Shore Drive, Chicago, Illinois (USA). Honors Jane Addams [1860-1935], founder of the Women's International League for Peace and Freedom (WILPF) and first US woman to win the Nobel Peace Prize (1931). Park includes black granite statue "Helping Hands" by Louis Bourgeois. Entry #272 in the "Peace Movement Directory" by James Richard Bennett (2001). |
| | |
| --- | --- |
| | October 26, 1996 - Civilian Public Service historical marker, Friends Center, 1501 Cherry Street, Philadelphia, Pennsylvania (USA). "Commissioned by the Pennsylvania Historical and Museum Commission." Honors "some 12,000 men who were classified as conscientious objectors to war...during World War II." |
| | |
| --- | --- |
| | 2000 - Traces Center for History and Culture, Landmark Center, 75 West Fifth Street (Suite 211), St. Paul, Minnesota (USA). Traces "preserves and present stories of people from the Midwest and Germany or Austria who encountered each other during World War II." It is "a peace project presenting itself as a history museum," according o founder/executive director Michael Luick-Thrams. Traces has six exhibits documenting Friends' responses to the Holocaust: AFSC's refugee centers at Scattergood Hostel [in Iowa] and at Quaker Hill in Richmond, Indiana; Leonard Kenworthy's year in wartime Berlin helping would-be refugees get out of the Third Reich; Clarence Pickett's two fact-finding tours to Nazi Germany; and others. Clarence Pickett [1884-1965] accepted the 1947 Nobel Peace Prize on behalf of the American Friends Service Committee (AFSC). Landmark Center is a former Federal courthouse, built circa 1896, around a six-story neoclassical Victorian atrium. Click here for an article by the founder. |



E
X
H
IB
I
T

May 2001? - "In Pursuit of Peace: An Exhibit From the Earle and Akie Reynolds Archive," University Library, University of California at Santa Cruz (UCSC), Santa Cruz, California (USA). "This is an on-line exhibit covering the life of peace activists, Earle and Akie Reynolds. 'It is not only the story of Earle and Akie Reynolds, but also of Barbara Leonard Reynolds, Ted Reynolds, and Jessica Reynolds [Renshaw], and the decisions and events that changed their lives. The archive itself contains a range of materials including correspondence, manuscripts, video and audio tapes, scrapbooks, nautical maps, photo albums and artifacts, all of which attest to the passion and dedication of the Reynolds' pursuit of peace. This virtual exhibit hopes to capture some of the excitement of discovery that the processing team felt in unraveling the stories contained within the archive.'"
Q
U
I
L
T

2008 - "The Middle-East Dialogue Quilt," Friends Meeting House, Ramallah (Palestine). Created in Boston & transported to Ramallah by Jim Harb of Knoxville, Tennessee. Now hung on the front wall of the meeting house. /// Bottom image shows Marina Shaw, Bill Shaw & Kathy Bergen holding FCNL brochure from the Dayton International Peace Museum, of which Bill is president. Presiding clerk Jean Zaru is at left in both images. Both photos taken June 18, 2011, by EWL.

B
O
O
K

July 3, 2008 - "Occupied with Nonviolence: A Palestinian Woman Speaks" by Jean Zaru, Fortress Press, Minneapolis, pp. 144. "Vividly paints the complex realities faced by all parties in Palestine — Jews & Muslims & Christians, Israelis & Palestinians, women & men. Yet even as Zaru eloquently names the common misunderstandings of the history, present situation, & current policies of the parties there, she vividly articulates an alternative: a religiously motivated nonviolent path to peace & justice in the world's most troubled region."



S
T
A
T
U
E

September 20, 2009 - "Who Sends Thee?," between Watson Library and the Meriam R. Hare Quaker Heritage Center, Wilmington College, Wilmington, Ohio (USA). "750-pound bronze statue features Quakers and tells a uniquely Quaker story. Indeed, members of the Society of Friends were behind much of its $84,000 fundraising effort... Reflects the Quaker Testimonies of peace, integrity, simplicity, community and equality. Depicts locals Quakers, Isaac and Sarah Harvey, on their way to Washington D.C. to speak with President Abraham Lincoln about the emancipation of enslaved persons in 1862."



P
L
A
Q
U
E

May 23, 2011 - Plaque, William Penn Square, directly behind the Protestant Church, Saumur, Maine-et-Loire (France). "A series of events in May 2011 will commemorate the presence of William Penn [1644-1718] as a student in Saumur [1662-1664]. A square directly behind the Protestant church – a scheduled national monument – on the edge of the old town near the quarter where the Protestant Academy used to be located is to be named after William Penn. There will be a public day of lectures, readings and other activities culminating in the naming." ("Saumur saw its climax during the 17th century as it became one of the centres of Protestantism.")
| | |
| --- | --- |
| | Future - San Diego Friends Center, 3850 Westgate Place, San Diego, California (USA). Energy efficient straw bale building. "A unique collaboration between two historic peace churches and two well-established and respected non-profit organizations in the San Diego area: American Friends Service Committee (AFSC), Peace Resource Center of San Diego (PRC), San Diego First Church of the Brethren, and San Diego Friends Meeting (Quakers)." |
| | |
| --- | --- |
| | Future - Quaker Memorial, National Arboretum, Staffordshire (England). "The idea is coming closer to reality. The Quaker Service Memorial trustees are looking to extend their number beyond the present four appointed by Staffordshire Area Meeting, at the same time as we build up our fundraising appeal beyond the £22,000 raised so far. The memorial should be completed in twelve months' time, when the outreach programme will begin." [From "the Friend," September 1, 2011] /// N.B. "There are over 150 memorials and plots in the arboretum for the armed forces, civilian organisations & voluntary bodies who have played a part in serving the country. A number of corporate war memorials - from British banks, building societies & insurance companies - are also located in the grounds. At the heart of the arboretum is the Armed Forces Memorial, which is a tribute to almost 16,000 service personnel who have lost their lives in conflict or as a result of terrorism since the end of the Second World War." |
Please email your comments & questions to geovisual at comcast.net. Thank you.