Please email your comments & questions to geovisual @ comcast.net. Thank you.
Trip to Michigan & Ohio in 2011

by Edward W. Lollis
September 2011
During a 17-day, 1798-mile/2894-km road trip from Knoxville, Tennessee, to Pentwater, Michigan, and return in August-September 2011, Schera and I visited six peace monuments (broadly defined) and at least ten other interesting sites. This trip resulted in four new web pages (Foreign Service, Frances Wright, Millennium & Tolerance) and significant updates to seven other web pages (Islam, Marshall Fredericks, Michigan, Ohio, Pentwater, Slavery & Women).
Right click any image to enlarge.
Cincinnati Area: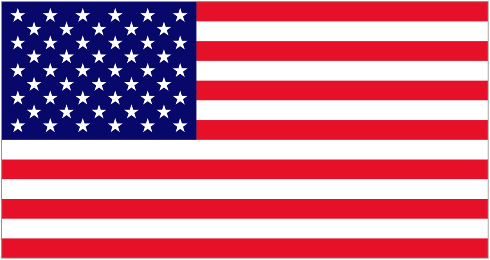 December 31, 1999 - World Peace Bell, Newport, Kentucky (USA) -- just across Ohio River from Cincinnati, Ohio. "World's largest free-swinging bell." Dedicated on the eve of the new millenium. Cast in France in 1998 for the Verdin Company of Cincinnatti. Not related to World Peace Bell Association (qv). Entry #355 in the "Peace Movement Directory" by James Richard Bennett (2001). Click here for air view.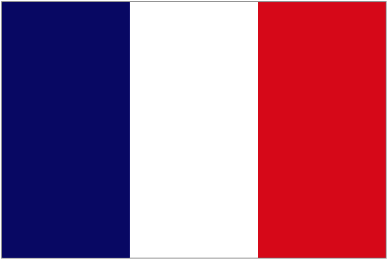 Not visited. Been there twice before. See Detroit's Millenium Bell below. See web page for peace bells.
| | | | |
| --- | --- | --- | --- |
| | August 2004 - National Underground Railroad Freedom Center, 50 East Freedom Way, Cincinnati, Ohio (USA). Interprets the Underground Railroad and "pays tribute to all efforts to abolish human enslavement and secure freedom for all people." Described on pages 348-349 of "A Traveller's Guide to the Civil Rights Movement" by Jim Carrier (2004). One of 27 US museums in "Museums for Peace Worldwide" edited by Kazuyo Yamane (2008). Click here to see Wikipedia article. | | 1840 - "The Slave Trade" by French painter Auguste-Francois Biard [1800-1882]. As of June 2007, it hangs at the entrance to the "From Slavery to Freedom" exhibit at the National Underground Railroad Freedom Center in Cincinnati, Ohio (USA). |
Visited 8/23. Thie was our first visit to the huge marble museum in a prestigeous location between the city, Ohio River & two huge new stadia. Many modern exhibits about US freedom (and some about slavery in other countries today), but IMO the museum fails to interpret is central theme -- the Underground Railroad. Very few maps, no estimate of numbers of slaves freed, no explanation of slaves' danger once they crossed the river into free Northern states like Ohio, and nothing about their ultimate destination -- Canada. No books on sale about museums & civil rights sites elsewhere. See web page for slavery monuments. Biggest art work in the museum is the hanging textile "RagGonNon" by Aminah Brenda Lynn Robinson (image at far right). Getting back on the highway, we passed the Federal Courthouse where Schera had been questioned by Cincinnati police because her white van raised fears of the Oklahoma City bombing.
| | |
| --- | --- |
| | After 1852 - Grave of Frances Wright, Spring Grove Cemetery & Arboretum, 4521 Spring Grove Avenue, Cincinnati, Hamilton County Ohio 45232 (USA). Frances (Fanny) Wright [1795-1852] was "a Scottish-born lecturer, writer, freethinker, feminist, abolitionist & social reformer, who became a US citizen in 1825. That year she founded the Nashoba Commune in Germantown, Tennessee, as a utopian community to prepare slaves for emancipation, intending to create an egalitarian place, but it lasted only three years. Her 'Views of Society & Manners in America' (1821) brought her the most attention as a critique of the new nation." Fanny did many things: She was first woman in America to edit a journal & first American woman to give a popular lecture series before an audience of men & women. She visited Monticello with the Marquis de Lafayette, lived in New Harmony, Indiana, lectured in New York City, published a newspaper in Cincinnati, freed slaves in Haiti, bore one child out of wedlock & lived at La Grange, LaFayette's estate near Paris (France). |
Visited 8/23. In beautiful operating cemetery. Office staff totally unaware of Frances Wright & her grave (tho she is listed as "Radical Reformer; women's rights leader" on a 6-page list of notable burials, and is one of 25 on Wikipedia's select list). I copied inscriptions on 3 sides of her monument. One side is for her daughter Frances Sylvia Phquepal d'Arusmont [1832-1902] who out-lived Frances by 50 years. The rear lists Frances' most famous works & two texts, one of which is well known & and the other unfortunately partially illegible. No nearby gravestons of apparent relevance. This visit inspired me to create new web page for Frances Wright. See old web page for peace monuments related to women. Incidentally, Spring Grove Cemetery is a piece of work. 733 acres (vs. Arlington's 624). Second largest in the USA (what's the first?). Beautiful trees. Contains "the only known funerary monument with flying buttresses in Ohio & possibly the USA."
| | | | |
| --- | --- | --- | --- |
| | May 17, 2003 - Theodore M. Berry International Friendship Park, Downtown Eastern Ohio Riverfront, Cincinnati, Ohio (USA). "A group of design professionals, artists, educators and sister city representatives - which was formed to promote a 'peace park' - asked the Cincinnati Park Board to name the property International Friendship Park, to commemorate international understanding and friendship." Theodore M. Berry [1905-2000] was Cincinnati's first African American mayor (December 1972 to November 1975). | | September 25, 2005 - "Peace Pole Garden," Beech Acres Park, Anderson Township, Cincinnati, Ohio (USA). A project of Greater Anderson Promotes Peace (GAPP). "The Peace Pole Garden is a peaceful area, with a winding path and 6 granite benches inscribed with "Let peace prevail on the Earth" in Arabic, Cherokee, Chinese, English, French, German, Hebrew, Hindi, Japanese, Russian, Spanish & Swahili." By landscape architect David P. Whittiker, ASLA. |
Neither visited. Getting to either would have taken too much time in an urban area.
Dayton Area:
Not visited. Have been there several times before. See web page listing museums for peace worldwide & web page for INMP. Not visited. Tho we'd have liked to see what's become of Steve Fryburg after he left the Dayton International Peace Museum, we passed Dayton in the early evening, and there was no opportunity to visit.
B
R
I
D
G
E

March 16, 2011 - Ambassador Richard Holbrooke Memorial Bridge, Salem Avenue, Dayton, Ohio (USA). "The Dayton City Commission unanimously agreed to honorarily name the Salem Avenue Bridge as Ambassador Richard Holbrooke Memorial Bridge in honor of [Richard Holbrooke [1941-2010],] the deceased [American] diplomat who negotiated the Dayton [Peace] Accords at Wright-Patterson Air Force Base in 1995. Holbrooke died in December 2010."
Not visited. But I included the bridge in new web page for monuments about the US Foreign Service (& Department of State). See Saginaw below.
| | |
| --- | --- |
| | Date? - Green Energy Information Center (GEC), Dull Homestead Farm 17, 10404 National Road (US-40), Brookville, Ohio (USA). "Environmental branch of the Dayton International Peace Museum." Visitors' hours are every day from 8am to 8pm. Phone 937-832-6365. "Has six 120 foot wind turbines that life-long farmer & environmentalist Ralph Dull constructed to provide reliable energy for the Dull family farm... Features exhibits on alternative energy technologies & ways to conserve resources & preserve the environment. The facility is part of a working family farm that is serviced by a residential hydrogen generator that was developed in the Dayton area." |
Visited 8/23. This exhibit (& its six wind turbines) is open 24/7. We were the only people there during our visit. We signed the guest book so Ralph & Christine Dull would know that we visited. Copies of Ralph's two books (one on pacifism & one on his and Christine's year on a collective farm in the USSR) were on sale. The GEC is right on the historic National Road (US-40) which I drove several times a year to get from my home in Indianapolis to my university in Connecticut.
| | |
| --- | --- |
| | 1984 - Crosscurrents International Institute, 7122 Hardin-Wapakoneta Road, Sidney, Ohio 45365 (USA). Promotes international understanding through travel & other programs. Founded & operated by Bill & Marina Shaw. |
Not visited. We met Bill & Marina in Japan in 2008, and I saw them again just last June in the West Bank & Israel. Bill is now president of the board of the Dayton International Peace Museum & on the board of directors of Wilmington College.
G
A
R
D
E
N

1981 - Temple of Tolerance, 203 South Wood Street, Wapakoneta, Ohio (USA). "I've seen many amazing visionary art sites, but none quite like the one James R. (Jim) Bowsher has created. His home is an incredible museum -- a Grand Central Terminal for the Underground Railroad, an invisible library of unwritten books on Freemasons, Harry Houdini & and Neil Armstrong. Over several backyards are massive glacial boulders forming the central monument dedicated to tolerance, a stage for summer music performances, a Vietnam War memorial, and a Tree of Life. Throughout the grounds you'll also find the archeology of good and evil -- Boundary markers from a Shawnee Indian reservation, slab steps from a Klan meetinghouse, stone dragons from Ireland, fragments from the first baseball park in Cincinnati, even a marble countertop from a bank that John Dillinger robbed. Perhaps more than anything, the Temple stands to remind us, as well as future generations, to have compassion for others as we continue to explore our dreams, follow our spirit, and search for answers in the hope of scaling new heights." [Cathy J. Schreima, Wapakoneta Evening Ledger, April 7, 2001.] /// Bowsher's temple is further described & illustrated on NarrowLarry's World of the Outstanding & RareVisions Road Trip.com. For YouTube videos of the temple, click here for 11 minutes on a sunny day, and click here for 5 minutes in the snow. Also click to see Bowsher explaining why he believes in innate goodness and telling the story of rivets.
Visited 8/24. This was fantastic. Far more than expected. How could we have passed Wapakoneta so many times without stopping here?! We toured the extensive grounds & the many monuments on our own. Then we met Jim Bowshers at his adjacent home. He's lived there all his life & has always collected artefacts & lectured about history & tolerance. At age 7 in Toledo, he interviewed (& tape recorded) the last living Civil War veteran. Jim said that he completed building the Temple (and adjacent monuments) on 9/1/1999 & now intends to write a series of 30 books. Phone 419-738-4474. He has no computer or email. While in Michigan, I created a new webpage for momuments related to tolerance.
Toledo Area:
Not visited. I keep saying that Bluffton has the highest concentration of peace monuemnts anywhere in the world (relative to population), but we stopped here twice before.
| | | | |
| --- | --- | --- | --- |
| | 2002 - Viet Nam Peace Arch Memorial & Plaza, Civic Center Mall, Toledo, Ohio (USA). Honors Vietnam War veterans. By local artist Kenneth M. Thompson. One of a series of archways that include 'Reclamation Archway' for Blue Cross/Blue Shield in Detroit and 'Ferris Arch; at Ferris State University in Big Rapids, Michigan. According to Thompson, the arch's two stacked limestone columns and limestone lintel have 'a monumental solitude that conveys strength and peace.'" | | 2008 - "The Mahatma" (Gandhi Statue), Toledo Area Sculptors Guild, 211 Cedar Street, Gibsonburg, Ohio (USA). Sculpted by James Havens. On sale for $60,000. Havens also made Peace Sculpture (qv) at Woodstock School, Mussoorie, Uttarakhand (India). |
Neither visited. I'd liked to have seen sculptor Jim Havens (who does not have a computer or email), but his studio was far east of our route. We hope that he is doing well & wonder what his latest monument is.
Detroit Area:



M
U
S
E
U
M

2005 - Arab American National Musuem, 13624 Michigan Avenue, Dearborn, Michigan (USA). "First museum in the world devoted to Arab American history & culture. By bringing the voices and faces of Arab Americans to mainstream audiences, we continue our commitment to dispel misconceptions about Arab Americans and other minorities. We brings to light the shared experiences of immigrants and ethnic groups, paying tribute to the diversity of our nation." Entrance mural designed by Dr. Fayeq Oweis of California. A Smithsonian Affiliate.
Visited 8/24. Dearborn is immediately adjacent to and continuous with Detroit. This is a very posh museum telling the story that immigrants have come to the USA from Arab countries for many decades & that they have contributed positively to all aspects of American life. Directly across the street from Colonial style city hall. Oweis' mural is directly above the sidewalk. Alas, very few if any books in the gift shop about history, politics or geography. Terrorism is not mentiond at all. Dearborn may have the country's largest concentration of Arab Americans. Old (1920's?) residential streets all around the museum are neat as a pin (in stark contrast to adjoining Black & Hispanic neighborhoods) and full of women & girls wearing Arab head coverings. We ate at one of many nearby Middle Eastern restaurants. See web page for Muslim peace monuments.
| | | | |
| --- | --- | --- | --- |
| | October 20, 2001 - Gateway to Freedom, Hart Plaza, Detroit, Michigan (USA). Depicts a group of slaves on US soil looking towards Canada and freedom. Detroit was on the central route to freedom, the "underground railroad." Sculpted by Ed Dwight. A collaboration of "Detroit 300" & the International Underground Railroad Monument Collaborative. | | October 20, 2001 - Tower of Freedom, 100 Pitt Street East, Windsor, Ontario (Canada). "Faces the Gateway to Freedom monument across the Detroit River and together are called the International Memorial to the Underground Railroad. A 22 foot tower with a bronze Flame of Freedom created by Denver based sculptor Ed Dwight. The monument honours the harrowing journey made by thousands in search of freedom and pays tribute to Ontario's role in the Underground Railroad." |
Not visited. Which is too bad because this is a very interesting pair of monuments -- directly related but out of sight of each other (as if to accentuate the different histories of the two countries). Incidentally, I mentioned them to the ladies operating the gift and book shop at the National Underground Railroad Freedom Center in Cincinnati, but they had never heard of this pair of monuments. See web page for slavery monuments.
| | |
| --- | --- |
| | Date? - World Wall for Peace (WWFP), Detroit, Michigan (USA). One of many tiled World Walls for Peace in several different countries. Where is this one in Detroit? |
Not visited. I tried but failed one more time before leaving home to find out the location of this wall. I discovered that the WWFP website, tho unchanged, is back on line. So I updated the web page showing all WWFP's except the one said to be somewhere in Detroit.
| | |
| --- | --- |
| | June 13, 1986 - Swords Into Plowshares Peace Center & Gallery, Central United Methodist Church, 23 East Adams Avenue (corner of Woodward Avenue), Detroit, Michigan 48226 (USA), 313-965-5422. "5,000 sq. ft. art gallery, gift shop, children's corner & reference library." "Brings together the arts and the need for world peace." Created by James W. Bristah [1919-2001] & managed by Lois St. Aubin White. Right image shows part an exhibition at the center about Paul Robeson. One of 27 US museums in "Museums for Peace Worldwide" edited by Kazuyo Yamane (2008). |
Not visited. Tho I wanted to do so, this location is pretty far into the urban area, and our timing was simply not right. The center's website shows little or no activity, and images are no longer on-line. I phoned the church before leaving home and was told that the center is still very much in existance, but to find out more I would have to talk to its director, Wendy Hamilton (313-963-7575), who was unavilable at the time. So I still wonder if this can truly be called a "museum."
| | |
| --- | --- |
| | December 31, 1999 - Millennium Bell, Grand Circus Park, Detroit, Michigan (USA). On east side of the park. Ten ton bell celebrating the new millennium. Designed by Chris Turner & Matt Blake [1965-2008]. "One day, years ago, Blake discovered the ringer was missing. Different stories circulate about how & where he found the ringer. In any event, according to artist & friend Jerome Ferretti, Blake took the ringer to his garage & sent a 'ransom note' to the city, demanding that officials protect the ringer before he would return it. 'Matt was outrageous,' Ferretti says." |
Not visited. But this brush inspired me to make a new web page for millennium monuments, including other bells in Newport, Kentucky (see above), & in Charlotte, North Carolina. Also see web page for peace bells.
| | | | |
| --- | --- | --- | --- |
| | Date? - Flint Sitdown Strike Memorial, Sitdowners Memorial Park, Flint, Michigan (USA). Honors "sitdowners" of the 1936-1937 automobile strike by the United Auto Workers of America (UAW). | | Date? - Flint Sitdown Strike Historical marker, Sitdowners Memorial Park, Flint, Michigan (USA). |
Not visited. Tho we slept near Flint, we were on Interstate-75 and did not venture into the city. Our Flint friend Chuck Ormazu (not to mention Michael Moore) will be disappointed that we did not visit this monument to the US labor movement (one of surprisingly few anywhere in the world). See my web page about the labor movement.
Saginaw Area:
| | |
| --- | --- |
| | Date? - Frankenmuth, Michigan (USA). "Michigan's Little Bavaria." Draws over three million tourists annually to its Bavarian-themed shops & restaurants such as Zehnder's Restaurant (which has seating for 1,500 people & features all-you-can-eat family-style chicken dinners) & Bronner's CHRISTmas Wonderland (which bills itself as the World's Largest Christmas Store). |
Visited 8/25: We've passed several opportunities to visit Frankenmuth in the past, assuming it was simply a tourist trap. This time we had a light driving day and no excuse not to drive off the Interstate to see the town. It was surprisingly lovely. Larger & possibly even more German appearing than the two other "German" cities we've visited -- Helen, Georgia, & Leavenworth, Washington. I'm sorry we missed Zehnder's chicken dinner, but but we stocked up on sausages & wine at Kern's Sausages. Visited 8/25. Very nice & unusual museum. One huge room (shown above) contains full & half scale plaster models of Fredericks many monuments. Another room simulates his studio with sculpting apparatus & small works. I was excited to see models of Fredericks' "Expanding Universe" fountain which I passed many times while working for the Department of State in Washington, DC. This inspired me to create a new web page for monuments about the US Foreign Service (& Department of State). I already had a web page for the peace monuments of Marshall Fredericks & Swedish sculptor Carl Milles.
| | |
| --- | --- |
| | Date? - Peace Memorial Statue, Oakwood Mausoleum, Oakwood Cemetery, 6100 Gratiot Road, Saginaw, Michigan (USA). "This statue of a man beating his swords into plowshares is the biblical representation of peace." |
Not visited. See web page for "Swords into Plowshares" monuments.
Traverse City Area:
| | |
| --- | --- |
| | 1985 - Peace Pole Makers USA, 7221 South Wheeler Road, Maple City, Michigan (USA). Click here for an article about Peace Pole Makers USA (Fall 2000). Click here for a YouTube video of a visit to Peace Pole Makers USA (July 2008). |
Not visited. This is the place where we obtained our Peace Pole. It's a workshop, not a display, and there was no reason to visit it again, even though we drove through the crossroads which is "downtown" Maple City [sic]. See web page about Peace Poles.
| | |
| --- | --- |
| | Date? - Fishtown, Leland, Michigan (USA). Preserved fishing town on Lake Michigan. |
Visited 8/29. I'd heard that Leland preserves the fisheries, fish tugs, and way of life that was once common all around the Great Lakes. The small town does have a very narrow river mouth lined with unpainted shacks many of which appear to be original. But most are occupied by clothing stores, souvenir stands and restaurants, and the only "fishery" proceses sportsmen's salmon from the lake while selling smoked salmon from Alaska. There are net drying racks but no nets on the racks and no museum to explain anything, and the only fish tug among the yachts in the little harbor is inaccessible to tourists.
| | |
| --- | --- |
| | Date? - Sleeping Bear Dunes National Lakeshore, Michigan (USA). "Covers a 35-mile (60-km) stretch of Lake Michigan's eastern coastline, as well as North & South Manitou Islands. Established primarily because of its outstanding natural features, including forests, beaches, dune formations & ancient glacial phenomena." Recently voted the Most Beautiful Place in America by "Good Morning America" TV viewers! Images show views South & North from overlook on the Pierce Stocking Scenic Drive. |
Visited 8/29. I drove there with two people who had never seen the park. The weather was perfect, and our views of the Manitou Islands spectacular. But there's really not very much to see or do except swim or hike. Even the dunes are second rate compared to Silver Lake (IMO).
Ludington & Pentwater Area:
| | |
| --- | --- |
| | 1912 - Idlewild, Michigan (USA). "A vacation & retirement community... One of only a few resorts in the country where African-Americans were allowed to vacation & purchase property before this discrimination became illegal in 1964. Called the 'Black Eden' from 1912 through the mid-1960's, Idlewild was visited by well-known entertainers & professionals from throughout the country." |
Visited 8/25. Spread out through several miles of lake and forest. Like so many early resort areas, apparently never fully developed. We found several new historic markers and a brand new museum which, unfortunately, is open only on Saturdays.



C E M E N T . F A C T O R Y
1902 - Marlborough, near Baldwin, Michigan (USA). Thirty road miles east of Pentwater. Today "consists essentially of the ruins of one of the largest cement plants in the world, built in 1902; it covers more than 40 acres, and was an immense operation. It was considered a 'model town,' in view of the services & amenities made available to its workers. From 1903 to 1906, it was exactly that; in 1907, the company slid into bankruptcy, due to serious miscalculations concerning its sources of raw materials as well as its markets. By the end of WW-I, it was a ghost town, with most of its assets stripped & sold."
Not visited. I forgot to add this to my list of things to see. So we didn't rember to visit even though we were in the right place and had plenty of time.



I N D I A N S
1725 (about) - A band of peaceful Mascoutens is massacred by Ottawas and/or Potawotamis on the river near what is now Custer in Mason County, Michigan. Years later, the slain Indians' skulls will be mounted on poles, and the river will become known as Notipekago (river with heads on sticks). Much later, it will be renamed the Pere Marquette River. Text of historical marker at Custer bridge: ""NOTIPEKAGO - Ottawa oral tradition tells of a war between the Ottawa and Mascouten tribes in the seventeenth century. The defeat of the Mascouten allowed for the permanent Ottawa settlement in lower Michigan. One battle took place in the Custer vicinity along the Pere Marquette River. Many years later, erosion exposed the buried remain of those from both tribes who died here. Indians placed many of the skulls along the riverbank. The battle site became known as Notipekago -- the place of the skulls. This story holds an enduring place in Ottawa oral tradition."
Visited 8/25. We found this marker where it was supposed to be (near the Pere Marquette River about a mile south of Custer) but very high above the road and therefore scarcely noticible to passers-by. In 1949, my mother mentioned this incident in a paper she wrote about West Michigan which I recently put on-line.
| | | |
| --- | --- | --- |
| | 1982 - Pentwater Historical Society (PHS), Pentwater, Michigan (USA). "The PHS museum is located in downtown Pentwater behind & below the Pentwater Village/Township building. The museum is open Mid-June to Mid-September on Monday, Thursday and Saturday from 2 - 5 p.m. There were 482 visitors in 2010." | |
Meeting 8/30 at Argyle Cottage with four PHS members. I invited PHS members for a tour of our 1907 cottage & surrounding Campbell Park. Four members (Ed Bigelow, Larry Knopka, Roger Bailey & a former owner of the Nickerson Inn) accepted my invitation. We discussed the origin & early days of Campbell Park (e.g. image at far right immediately above), then walked around. The PHS is taking posession of the old Methodist Church and is planning to create an enlarged musuem which will include the history of Pentwater's turn-of-the-century summer colonies, e.g. Oceana Beach, Garrison Park, North Beach Association & Campbell Park.
| | |
| --- | --- |
| | 1930 - Mac Woods Dune Rides, Silver Lake, Michigan (USA). "A safe, fun-filled 7 mile dune ride lasting about 40 minutes. You are hosted by knowledgeable drivers who understand the history & environment of the constantly changing sand mountains." |
Visited 8/31. This is the ride we require of all first-time guests to orient them to the shifting sane dunes of the Lake Michigan shoreline.
| | |
| --- | --- |
| | Date? - Old Baldy, Charles Mears State Park, Pentwater, Michigan (USA). Only high dune in the public park. Wooden steps from park campground. Image shows view from summit of the Pentwater pier, its two lighthouses, and Lake Michigan beyond. |
Visited 9/4. I've never climbed Old Baldy before (and don't recall when its land was acquired by the state or when the steps were installed). It's comparable to Tank Hill in Campbell Park. And it was fun to climb ___ steps to the top and then to slide in loose dry sand down the eastern side into the village.
Grand Rapids Area:
| | |
| --- | --- |
| | May 22, 2011 - "Grand Rapids LipDub Video." Ten-minute video. Filmed "with 5,000 people. Involved a major shutdown of downtown Grand Rapids, which was filled with marching bands, parades, weddings, motorcades, bridges on fire & helicopter take offs. It is the largest & longest LipDub video to date. Created as an official response to the Newsweek article calling Grand Rapids a 'dying city.' 'We disagreed strongly & wanted to create a video that encompasses the passion & energy we all feel is growing exponentially, in this great city. We felt Don McLean's 'American Pie,' a song about death, was in the end, triumphant & filled to the brim with life and hope.'" - Rob Bliss, Director & Executive Producer." Roger Ebert called it "the greatest music video ever made." |
Saw several times in Pentwater. Fantastic video. Made in one continuous shoot by 5,000 citizens of Grand Rapids in May 2011 after Newsweek Magazine in January called Grand Rapids the country's 10th Most Dying City. We drove Grand Rapids streets and bridges were most impressed. A far better than average downtown.
| | |
| --- | --- |
| | September 1981 - Gerald R. Ford Museum & Burial Site, 303 Pearl Street NW, Grand Rapids, Grand Rapids, Michigan 49504-5353 (USA). NB: Ford Library is at different address: 1000 Beal Avenue, Ann Arbor, MI 48109. Gerald Ford [1913-2006] was US president 1974-1977. |
Visited 9/7. Interesting exhibits about Watergate & other aspects of Ford's less than four year presidency. So many trinkets in the gift shop (shirts, pillows & jewelry) were made of the CND peace symbol that it seemed as if this was the logo of the entire Ford presidency. Beautiful exterior overlooking Grand River. I "discovered" that the eagle statue in front of the museum is by Marshall Fredericks! (See Fredericks Museum in Saginaw above.) Saw grave of Gerald Ford & recent grave of Betty Ford.
| | |
| --- | --- |
| | September 6, 2001 - Water Table Fountain, Ecliptic Park, Rosa Parks Circle, Grand Rapids, Michigan (USA). Intended to depict water as solid, liquid & vapor. "The heart of [the park] is a skating rink that converts into an amphitheater in the warmer months and is lit by tiny fiber-optic lights, which are embedded in its surface & laid out in a pattern representing a constellation of stars as of January 1, 2000. Lin also designed two small service buildings in steel & concrete, a pair of fountains, and short, wandering paths through landscaped mounds of grass that rise and fall in waves about three feet high." |
Visited 9/7. Disappointing. Square is very large, and its different parts fail to represent the theme of water in solid, liquid & gaseous forms. Of course the stars embedded in the surface of the ice rink were not working in Summer, but many also appeared to be broken. See web page for monuments of Maya Lin, as well as pages for civil rights & astronomy.
Battle Creek Area:
S
T
A
T
U
E

1994 - Underground Railroad Memorial, near W.K. Kellogg Manor House, off of West Van Buren Street, Battle Creek, Michigan (USA). "The nation's largest monument to the Underground Railroad. The 28 foot long & 14 foot high bronze statue was made possible by the generosity of the WK Kellogg Foundation & Glenn A. Cross Estate. By sculptor Ed Dwight. The lovely park like setting with flower-lined pathways showcases the beauty of the statue. A information kiosk is on site to provide information. Honors the men & women who operated the Underground Railroad, specifically Harriet Tubman [1822-1913] and Erastus & Sarah Hussey. The latter were local conductors of the Underground Railroad. Harriet Tubman never came to Battle Creek."
Not visited. Of course the boast that this is the largest monument to the Underground Railroad is not true so long as the museum in Cincinnati counts as a monument. Its shape reminds me of the huge Gandhi Salt March monument in New Delhi. See web page for slavery monuments.
In Indiana:
| | |
| --- | --- |
| | 1981 - Broken Shield, central quadrangle, Goshen College, Goshen, Indiana (USA). Sculpture by John Mishler. "One of his first metal pieces, Broken Shield became a part of the college, which used it in its advertising. It has been covered in tinfoil, a student made a papier mache figure and posed them together for his senior show and other students turned it into a flag." Goshen is a Mennonite college with the slogan "Healing the World, Peace by Peace." |
Not visited. We learned about this monument from one of the two guys from LaGrange College who came here to interview Schera.
| | | | |
| --- | --- | --- | --- |
| | 1988 - Peace House & Gladdys Muir Peace Garden, Manchester College, North Manchester, Indiana (USA). Peace House established in 1988, and Peace Garden added in 2001 to commemorate the 50th anniversary of the college's Peace Studies Program (the first peace studies program at any college or university in the world). Named for Gladdys Muir, founder of the Peace Studies Program. Entry #311 in the "Peace Movement Directory" by James Richard Bennett (2001). | | 1997 - Plaque & Photo, Manchester College, North Manchester, Indiana (USA). Commemorates speech which Martin Luther King, Jr., delivered at Manchester College on February 1, 1968, shortly before his death on April 4, 1968. Entry #312 in the "Peace Movement Directory" by James Richard Bennett (2001). |
Not visited. I've had Manchester College (MC) on my hit list for some time. Then, on 8/23, I received 6 images from MC peace studies coordinator Zach Washington. I used them to update my new web page about peace monuments on university & college campuses.
| | |
| --- | --- |
| | October 29, 1989 - Peace Pole," Miami Memorial Garden, Our Lady of Victory Missionary Sisters (OLVM), Victory Noll Center, 1900 West Park Drive, Huntington, Indiana (USA). Honors the Miami Indians "who once claimed Indiana as their homeland." "Carved by Sr. Mary Joan Ginsterblum, OLVM, from a large blue spruce topped during a wind storm. Base of the pole depicts the Wabash River with fish and cattails. The leaves of the oak, tulip, and sycamore trees and the grapevine are all native plants. The turtles, otter tails (thin diamond shapes around the top) and the head and neck of the crane are clan and tribal symbols. The peace prayer is in English & Spanish. "PEHKOKIA," the Miami word for peace, is inscribed around the top of the pole. The rock on top of the pole was found on the grounds of Victory Noll." |
Not visited. See my web page about Peace Poles.
| | |
| --- | --- |
| | 1962 - Statue of Mary Dyer, Stout Meeting House, Earlham College, Richmond, Indiana (USA). "The Massachusetts legislature enacted a law that every Quaker in its jurisdiction should be banished on pain of death. Mary Dyer [c1611-1660] was hanged in May 1660 for re-entering that colony, rather than abandon the principles of freedom of speech and conscience." Original of this statue is is Boston, Massachusetts; another copy is in Philadelphia, Pennsylvania. |
Not visited. We've driven on all sides of Richmond in the last few years, and I've been meaning to stop to see this statue. Well, we missed it again. I wonder if there are any other peace monuments on this Quaker campus. See my web page about Quaker monuments.

Please email your comments & questions to geovisual @ comcast.net. Thank you.